Last Updated on May 14, 2023 by Aminul Haque Shahin
Bangladesh has a growing economy with many promising business opportunities. Some of the best businesses in Bangladesh include Ready-made garments industry, Agriculture, Information technology, Pharmaceutical industry, Renewable energy, Tourism, etc.
Brief overview of Bangladesh and its economy
Bangladesh aims to become an upper-middle-income country by 2031. The economy is heavily dependent on the ready-made garment (RMG) sector, which is the country's largest source of export earnings. However, the government is committed to diversifying the economy, with priorities including deepening the financial sector, establishing a policy environment that attracts private investment, and making urbanization more sustainable.
Infrastructure gaps and vulnerability to climate change and natural disasters are also areas of focus. The World Bank has been the largest external funder of Bangladesh, providing technical and financial support in various areas such as economic development, power infrastructure, disaster management, and poverty reduction. Despite challenges such as rising inflation and a balance-of-payments deficit, Bangladesh remains a country with enormous potential for investors and entrepreneurs.
Economic indicators of Bangladesh
Population: Bangladesh has a population of approximately 165 million, making it the eighth most populous country in the world.
GDP: The country's GDP reached $354.24 billion in fiscal year 2020-21, with an annual growth rate of 6.94 percent.
Industries: Bangladesh's export economy is dominated by the $31.5 billion ready-made garment (RMG) industry, but it also has other thriving sectors including pharmaceuticals, footwear, and agricultural processing.
Employment: The agriculture sector employs 40.6 percent of the population, while the industrial sector accounts for 35.1 percent of GDP and employs 20.4 percent of the population.
Investment: The Government of Bangladesh is actively seeking foreign investment, particularly in the apparel industry, light manufacturing, energy, power, agribusiness, and infrastructure sectors. The country received foreign direct investment (FDI) net inflows of $2.9 billion in 2021.
Poverty reduction: Poverty declined from 41.9 percent in 1991 to 13.5 percent in 2016 based on the international poverty line of $2.15 a day.
Development goals: Bangladesh is aspiring to be an upper-middle-income country by 2031. The World Bank has committed over $38 billion in grants, interest-free and concessional financing credits to support Bangladesh's development journey.
Challenges: The country faces challenges with rising inflationary pressure, energy shortages, and a revenue shortfall, and is looking to diversify its exports beyond the RMG sector and strengthen public institutions including fiscal reforms to generate more domestic revenue for development.
Industries with High Growth Potential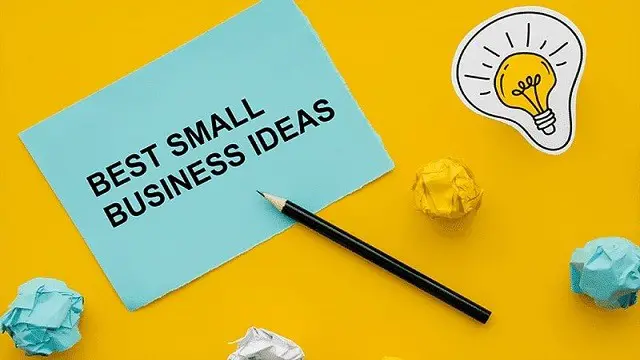 Agriculture: Bangladesh has an abundance of natural resources and fertile land that supports various agricultural activities. Agriculture contributes significantly to the country's GDP and offers highly profitable opportunities.
Manufacturing: Bangladesh offers low-cost labor, making it an attractive destination for labor-intensive manufacturing. The private sector is playing an increasingly active role in the economic life of the country.
Energy: Bangladesh has great ambitions to become energy self-sufficient and is investing heavily in renewable energy. It offers significant opportunities for domestic and international enterprises.
Transport and Logistics: The country is in the midst of historic growth, and improvements in ports, roads, rail, and air services are essential. The transport and logistics sectors offer immense opportunities for investors.
Information Technology: Bangladesh has recently witnessed significant growth in the IT sector. It has a pool of talented professionals and offers cost-effective solutions, making it an attractive destination for IT companies across the globe.
Steps to Start a Business in Bangladesh
Here are the steps to start a business in Bangladesh in points:
Decide on the type of business you want to start: Identify a business idea that aligns with your interests, skills, and experience.
Conduct market research: Analyze the market demand, competition, and potential customers for your business.
Register your business: Register your business with the Registrar of Joint Stock Companies and Firms (RJSC) and obtain necessary licenses and permits.
Choose a business location: Select a suitable location for your business that is easily accessible and has a good potential for customer traffic.
Secure financing: Determine the capital requirements for your business and secure financing from banks, financial institutions, or investors.
Hire employees: Hire a skilled and experienced team for your business operations.
Establish a business structure: Decide on the legal structure of your business, such as sole proprietorship, partnership, or limited liability company (LLC).
Obtain tax registration: Obtain tax registration with the National Board of Revenue (NBR) and comply with all tax laws and regulations.
Set up accounting and bookkeeping systems: Establish an efficient accounting and bookkeeping system to manage your finances and keep accurate records.
Launch your business: Develop a marketing plan and launch your business with a strong brand image and customer base.
Starting a business in Bangladesh requires careful planning and execution. By following these steps and seeking professional guidance, you can successfully launch and operate a business in Bangladesh.
Challenges and Risks to Start a Business in Bangladesh
Corruption: Pervasive corruption is one of the main challenges that businesses face in Bangladesh. It is ranked as one of the most corrupt countries in the world, with little transparency in government and business dealings.
Bureaucracy: The bureaucratic system in Bangladesh can be difficult to navigate. Obtaining permits and licenses can be a daunting task, often requiring time-consuming and costly procedures.
Infrastructure: The infrastructure in Bangladesh is lacking. Roads, bridges, and other transportation systems are inadequate, making it difficult to move goods and supplies.
Climate: The monsoon season in Bangladesh can cause widespread flooding, disrupting business operations. The hot summer weather can also be challenging, making it difficult to work outdoors for extended periods.
Competition: Bangladesh is a very price-sensitive market, and foreign businesses face stiff competition from local companies as well as low-price goods from neighboring countries like India and China.
Despite these challenges, Bangladesh offers many opportunities for businesses, particularly in the textile and garment industries. By carefully managing the risks and challenges, businesses can take advantage of the growing market and benefit from the country's low-cost labor and large consumer base.
References:
https://www.99businessideas.com/business-ideas-in-bangladesh/
https://www.sfconsultingbd.com/bangladesh-foreign-company-registration-formation/small-business-ideas-in-bangladesh/