Last Updated on November 9, 2021 by Aminul Haque Shahin
Medical College for Women and Hospital is located at Uttara and it is a project of the Medical & Health Welfare Trust. This hospital was established in 1992 and since then it has been providing world-class treatments at an affordable price. This is a private medical college and hospital and its main aim is to assist mobilization of resources for health manpower development for solving national problems by encouraging self-reliance in the women population.
The Objective Of Medical College For Women And Hospital
Introduction to newly designed community-oriented medical & dental education including MBBS course.
To arrange training courses for nurses, paramedical & medical social workers.
To provide postgraduate students, training, and research leading to a certificate or diploma, degree, doctorate, and post-doctorate degree for a strictly limited number.
To meet the responsibilities of providing preventive as well as curative health care to the people of Bangladesh.
To inspire to develop the essential character qualities, a strong sense of righteousness, and a basic desire to serve the suffering humanity.
Contact Information Of Medical College For Women And Hospital
Service Provided By Medical College For Women And Hospital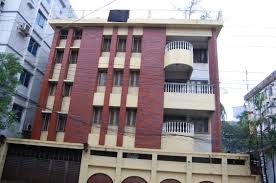 Medicine
Cardiology
Coronary Care Unit (CCU)
Nephrology/Dialysis
Gastroenterology
Dermatology & VD
Psychiatry
Pediatrics & Neonatology
Surgery
Urology
Orthopedics
ENT
Ophthalmology
Gynae & Obs.
Intensive Care Unit (ICU)
Radiology & Imaging
Pathology
Biochemistry
Microbiology
Anesthesiology
Burn Unit
Dental
Blood Transfusion Medicine
Emergency & Casualty
Physical Medicine
Doctor List Of Medical College For Women And Hospital
Prof. Dr. Kazi A Karim
MBBS (Dhaka), DDV (Viena), MSSVD (London)
Skin Specialist
Medical College for Women & Hospital
Chamber & Appointment – 1
Popular Diagnostic Center, Dhanmondi
Address: House # 16, Road # 2, Dhanmondi, Dhaka – 1205
Visiting Hour: 5 pm to 9 pm (Closed: Friday)
Contact Number: +8809613787801
Chamber Information – 2
Popular Diagnostic Center, Uttara
Address: House # 25, Road # 7, Sector # 4, Uttara, Dhaka (Unit 02)
Visiting Hour: 10 am to 12 pm (Sat & Wed)
Contact Number: +8809613787805
Dr. Akhtarunnessa Parveen
MBBS, FCPS (OBGYN)
Gynecology & Obstetrics Specialist
Medical College for Women & Hospital
Chamber & Appointment
Farida Clinic, Dhaka
Address: 163/4, Shanti Nagar Road, Opposite Eastern Sellers Market, Dhaka
Visiting Hour: Unknown. Please call to know the visiting hour
Contact Number: +880248321960
Prof. Md. Roushan Ali
MBBS, DTCD, FCPS (Medicine), MD (Cardiology), FRCP (Edin), FACP (USA)
Cardiology & Medicine Specialist
Medical College for Women & Hospital
Chamber & Appointment
Popular Diagnostic Center, Uttara
Address: House # 21, Road # 7, Sector # 4, Uttara, Dhaka (Unit 01)
Visiting Hour: 4 pm to 10 pm (Everyday)
Contact Number: +8809613787805
Dr. Shilpi Saha
MBBS, FCPS (OBGYN), Training (Infertility)
Gynecologist & Infertility Specialist
Medical College for Women & Hospital
Chamber & Appointment – 1
Popular Diagnostic Center, Uttara
Address: House # 21, Road # 7, Sector # 4, Uttara, Dhaka (Unit 01)
Visiting Hour: 6 pm to 9 pm (Closed: Friday)
Contact Number: +8809613787805
Chamber & Appointment – 2
Shin Shin Japan Hospital, Uttara
Address: 17, Garib E Nawaz Ave, Sector # 11, Uttara, Dhaka
Visiting Hour: 4 pm to 5 pm (Closed: Friday)
Contact Number: +8801929478565
Dr. Ahmed Minhaz Sumon
MBBS, DLO, FCPS (ENT), MCPS
ENT Specialist
Medical College for Women & Hospital
Chamber & Appointment
Popular Diagnostic Center, Uttara
Address: House # 21, Road # 7, Sector # 4, Uttara, Dhaka (Unit 01)
Visiting Hour: 5 pm to 6 pm (Closed: Friday)
Contact Number: +8809613787805
Dr. Chiranjeeb Biswas
MBBS (DU), M Phil (Psychiatry)
Mental Health Specialist
Medical College for Women & Hospital
Chamber & Appointment
BRB Hospital, Dhaka
Address: 77/A, East Rajabazar, West Panthapath, Dhaka
Visiting Hour: 4 pm to 8 pm (Closed: Friday)
Contact Number: +8801777764800
Dr. Md. Nazrul Islam Bhuiyan
MBBS, DDV (DU), FRSH (UK)
Skin, Sex & Allergy Specialist
Medical College for Women & Hospital
Chamber & Appointment
Popular Diagnostic Center, Uttara
Address: House # 25, Road # 7, Sector # 4, Uttara, Dhaka (Unit 02)
Visiting Hour: 6 pm to 8 pm (Everyday)
Contact Number: +8809613787805
Prof. Dr. Naseem Yasmeen
MBBS, DLO, FCPS (ENT)
Ear, Nose, Throat Specialist & Head Neck Surgeon
Medical College for Women & Hospital
Chamber & Appointment – 1
Popular Diagnostic Center, Uttara
Address: House # 25, Road # 7, Sector # 4, Uttara, Dhaka (Unit 02)
Visiting Hour: 2pm to 4pm (Sat to Thu) & 5pm to 7pm (Fri) (Closed: Wed)
Contact Number: +8809613787805
Chamber & Appointment – 2
Islami Bank Specialized & General Hospital, Nayapaltan
Address: 71-72, VIP Road, Nayapaltan, Dhaka
Visiting Hour: 7 pm to 8 pm (Closed: Friday)
Contact Number: +8801977552283
Dr. Mahbuba Khan
MBBS, FCPS (OBGYN)
Gynecology & Obstetrics Specialist
Medical College for Women & Hospital
Chamber & Appointment
Comfort Diagnostic Center, Uttara
Address: House # 22, Rabindra Sarani Road, Sector # 07, Uttara, Dhaka
Visiting Hour: 5 pm to 6.30 pm (Closed: Friday)
Contact Number: +880258956388
Prof. Dr. MOK Wahedi
MBBS, DCH, MRCP (UK), MRCPCH (UK), FRCP (EDIN), MSC, ECD
Child Specialist
Medical College for Women & Hospital
Chamber & Appointment
Comfort Diagnostic Center, Uttara
Address: House # 22, Rabindra Sarani Road, Sector # 07, Uttara, Dhaka
Visiting Hour: 6.30 pm to 8.30 pm (Sat to Thu)
Contact Number: +880258956388
Dr. Tawfiq Aziz
MBBS (DU), MRCP (UK), MSc (Gastroenterology)
Gastroenterology Specialist
Medical College for Women & Hospital
Chamber & Appointment
Labaid Diagnostic, Uttara
Address: House # 15, Road # 12, Sector # 06, Uttara, Dhaka
Visiting Hour: 4 pm to 6 pm (Closed: Friday)
Contact Number: +8801766662606
Prof. Dr. Md. Shafayet Hasan Majumder
MBBS, M. Phil, FCPS (Medicine), FACP (USA)
Medicine Specialist
Medical College for Women & Hospital
Chamber & Appointment
Popular Diagnostic Center, Uttara
Address: House # 25, Road # 7, Sector # 4, Uttara, Dhaka (Unit 02)
Visiting Hour: 3 pm to 6 pm (Closed: Friday)
Contact Number: +8809613787805
Dr. Md. Ajfar Sazid Khan
MBBS (Dhaka), MD (Nephrology)
Kidney Specialist
Medical College for Women & Hospital
Chamber & Appointment
Ibn Sina Diagnostic Center, Uttara
Address: House # 52, Sector # 13, Uttara, Dhaka – 1230
Visiting Hour: 5 pm to 8 pm (Sat, Mon & Wed) 8 pm to 10 pm (Sun, Tues & Thur)
Contact Number: +8801798638300
Prof. Dr. Md. Shafayat Hasan Mazumder
MBBS, MPhil, FCPS (Medicine)
Medicine Specialist
Medical College for Women & Hospital
Chamber & Appointment
Popular Diagnostic Center, Uttara
Address: House # 21, Road # 7, Sector # 4, Uttara, Dhaka (Unit 01)
Visiting Hour: 2 pm to 5 pm (Closed: Friday)
Contact Number: +8809613787805
Dr. Muhammad Nuruzzaman
MBBS, FCPS (Surgery)
General Surgeon
Medical College for Women & Hospital
Chamber & Appointment
Ibn Sina Diagnostic Center, Badda
Address: Cha-72/1, Progoti Soroni, Uttar Badda, Dhaka – 1212
Visiting Hour: 5.30 pm to 7.30 pm (Sun, Tues & Thu)
Contact Number: +8801832820950
Dr. Mahbuba Begum
MBBS (DMC), FCPS (Surgery)
General & Laparoscopic Surgeon
Medical College for Women & Hospital
Chamber & Appointment
Aichi Hospital Limited, Uttara
Address: Plot # 35 & 37, Sector # 08, Abdullahpur, Uttara, Dhaka
Visiting Hour: 5 pm to 7 pm (Sat, Mon, Tues & Thurs)
Contact Number: +8801689956599
Dr. Md. Mahfuzul Momen
MBBS, FCPS (Surgery), DMAS (Laparoscopy)
General & Laparoscopic Surgeon
Medical College for Women & Hospital
Chamber & Appointment
Shin Shin Japan Hospital, Uttara
Address: 17, Garib E Nawaz Ave, Sector # 11, Uttara, Dhaka
Visiting Hour: 1 pm to 2 pm (Closed: Friday)
Contact Number: +8801929478565