Last Updated on April 30, 2021 by
A beauty parlor is a place where women can go to have beauty treatments that include hairstyling, hair color, facial, bridal makeup, re-bonding, henna arts, nail care, pedicure, etc. There are many beauty parlors available in Bangladesh. 
Some of the best beauty parlours in Bangladesh are Persona, Style N Smile Beauty Parlor, The Jawed Habib Salon, Farzana Shakil's Makeover Salon Ltd., Privé Salon and Spa ltd by Nahila Hedayet, Looks Beauty Care & Spa, Salina's Makeover & Beauty Salon, Studio Salon, Cut N Cool, Red Beauty Parlour And Salon, Total Care Salon Bangladesh, GALA Makeover Studio & Salon by Navin Ahmed, Woman's World, Aura Beauty Lounge, Perfect Beauty Parlour, etc.     
List Of Best Beauty Parlours In Bangladesh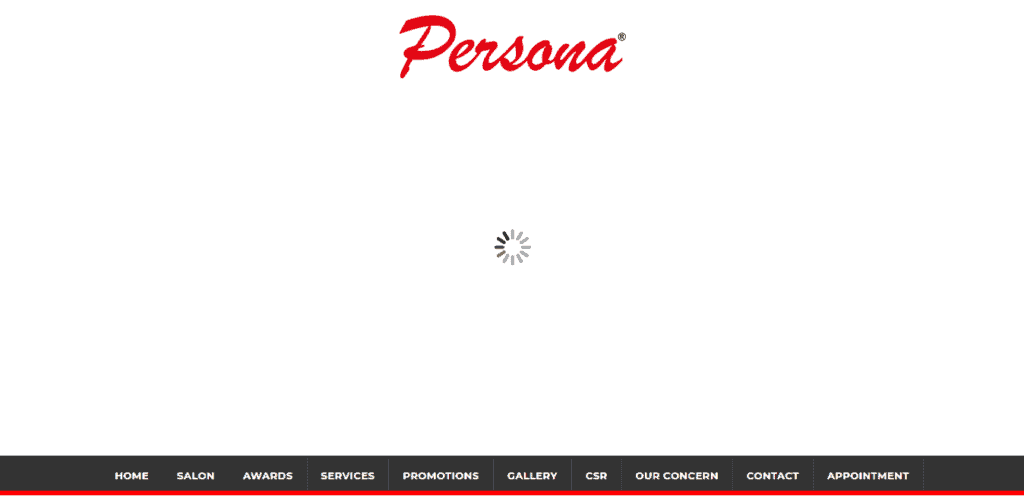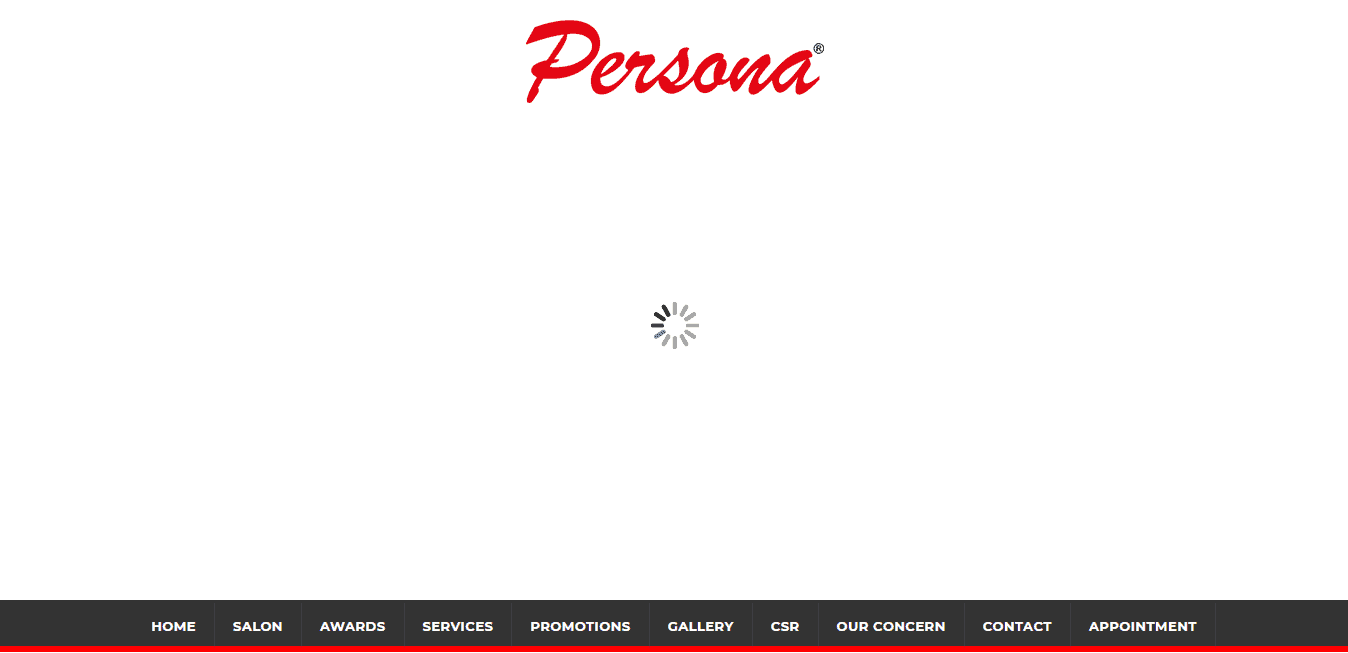 Address: Grameen Phone Center, H.No 312 (old), suvastu Plaza Road No 37 (New) 27 (New Opposite, Dhaka 1209, Bangladesh
Phone: +880 1777-799220
Key Service
Makeups
Mehendi
Hair Cut
Hair Treatment
Hair Wash and Color
Hair Extension
Re-bonding
Straightening
Perm
Hair Styling
BL-Bleach – Only Face
BL-Bleach – Belly & Back
BL-Bleach – Face (With Neck & Back)
BL-Bleach – Full Body
BL-Bleach – Full Hands
BL-Bleach – Full Legs
BL-Bleach – Half Hands
BL-Bleach – Half Legs
BL-Bleach – Only Back (Blouse Area)
BL-Bleach – Only Back Side (Full)
BL-Bleach – Only Belly Bleach
BL-Bleach – Only Foot
BL-Bleach – Only Neck & Back
BL-Bleach – Under Urms
BL-Bleach – Upper Lips
BL-Bleach – Zulfi (Both)
BL-Bleach Upper Lips + Chin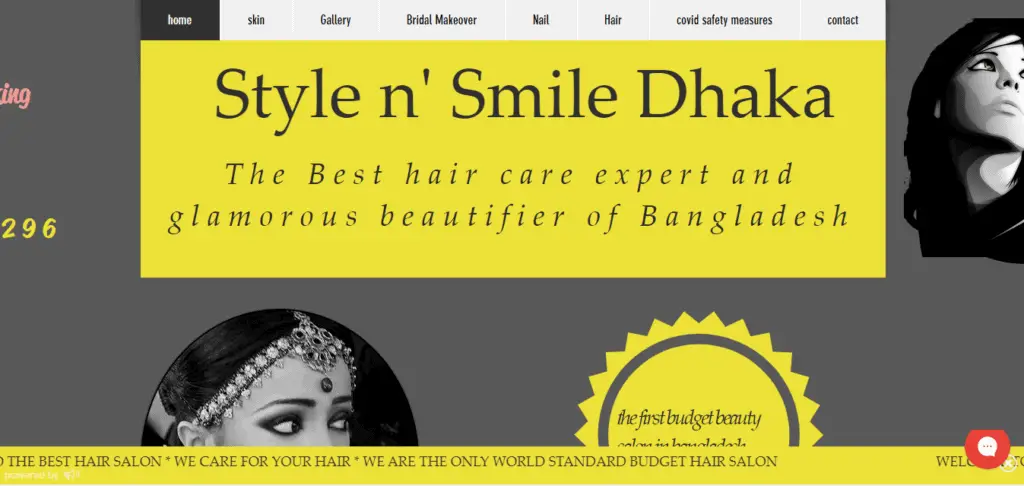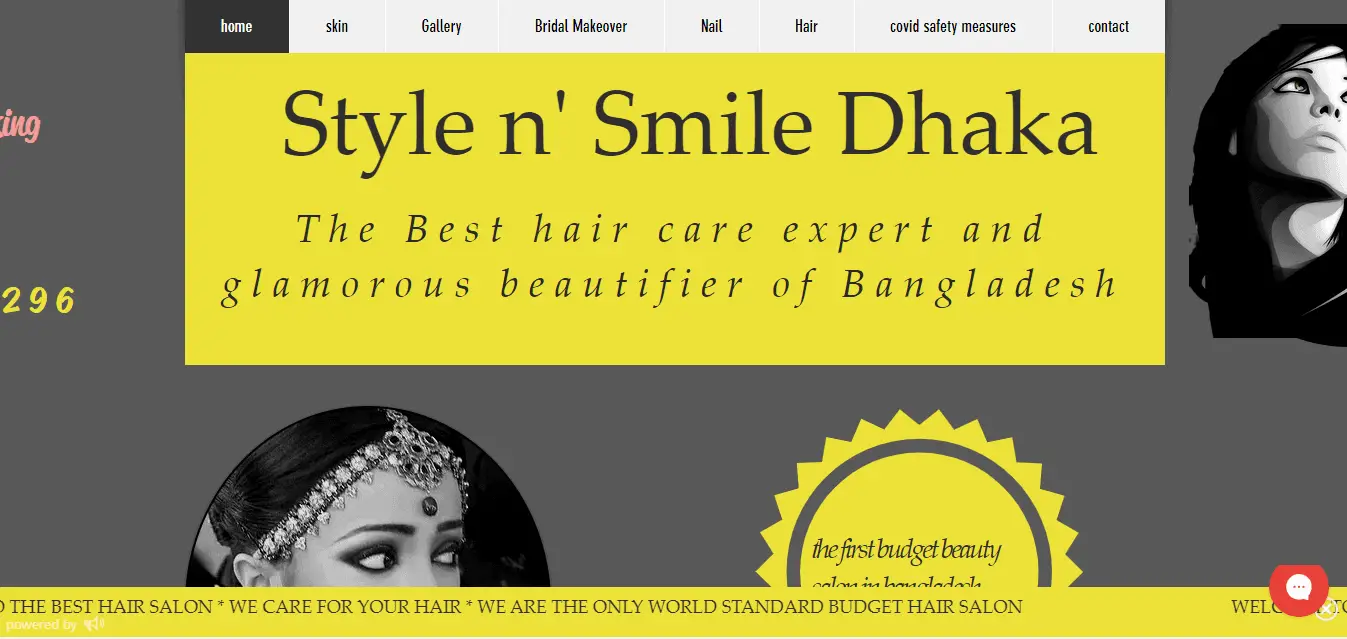 Address: Avenue 10 Rd Number 9, Dhaka 1216, Bangladesh
Phone: +880 1969-660296
Key Service
Re-bonding
Bridal makeover
Party Makeover
Henna Arts
Hair Colour
Skin Care/Facials
Nail Caring
Pedicure
Haircut & Style
Hair Treatments
Keratin Straightening Re-bonding System
Shiseido re-bonding
Korean ODO Re-bonding
Streax Pro Re-bonding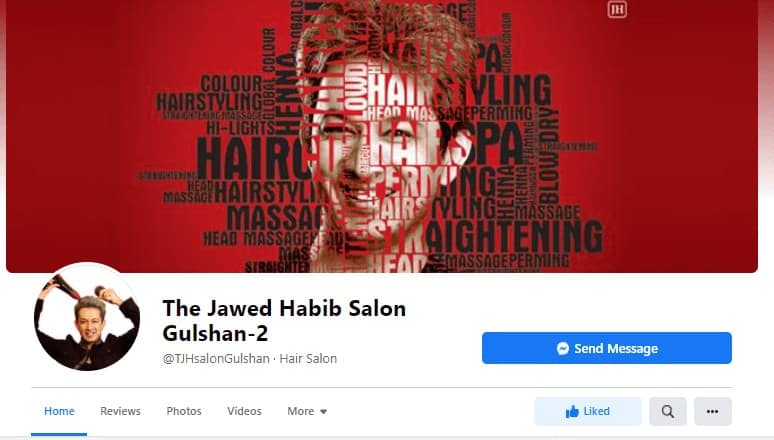 Address: House 6B Road 44 Gulshan 2 1212 Dhaka, Dhaka Division, Bangladesh
Phone: +880 1908-888444
Key Service
Bridal Package
Hair Essentials
Body Essentials
Beauty Essentials
Hair Treatments
Dry Hair Cuts
Blow Dry
Designer Cuts
Beauty Essentials
Hair Treatments
Hair Styling
Hair Coloring
Beauty & Grooming
Hair & Beauty Solutions
Hair Care & Color Advice
Foot Spa
Hair Yoga
Semi-Facial
Dry shampoo
Manicure
Pedicure
Head Massage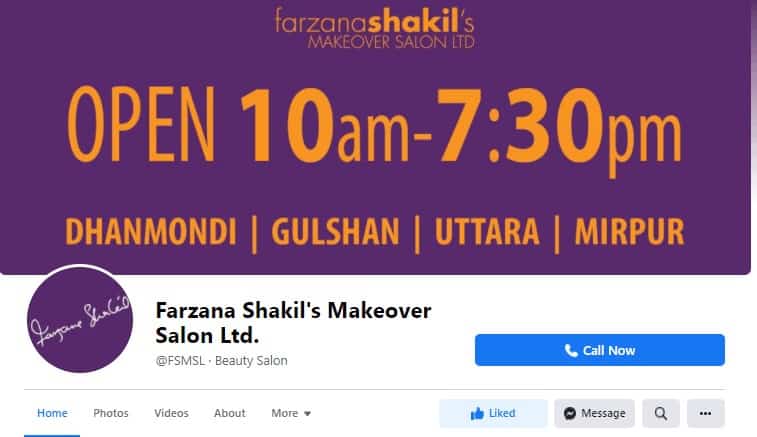 Address: ​SAM TOWER, Level-2, House #4 Road #22, Dhaka 1212, Bangladesh
Phone: +880 1952-200058
Key Service
Haircuts & Styling
Perm & Straightening
Conditioning
Color & Highlights
Basic Facials
Deluxe Facials
Moisturizing Facials
Acne Treatments
Milk Peel
Micro-Dermabrasion
Derma Roller
Freckle Bleaching
Sea C Spa Treatment
Botinol
Collagen 90-II
Electro Ionization
Eye Rejuvenating Treatment
Eye and Lip Contour Treatment
Eyelash Perm
Eyelash Extension
Eyebrow and Lash Tint
Eyebrow Shaping
Swedish Massage
Chair Massage
Foot Massage
Event Makeup
Wedding Specials
Pedicure
Manicure
Acrylic Nail
Paraffin Dip for Hands and FeetPedicure
Manicure
Acrylic Nail
Paraffin Dip for Hands and Feet
Address: Road 102 House 23B Gulshan 2 1212 Dhaka, Dhaka Division, Bangladesh
Phone: Phone: +880 1926-649646
Key Service
Hair Cutting
Hair Color
Color Add On Services
Hair Styling
Hair Treatment
Hair Texture Services
Hair Extension
Salon Services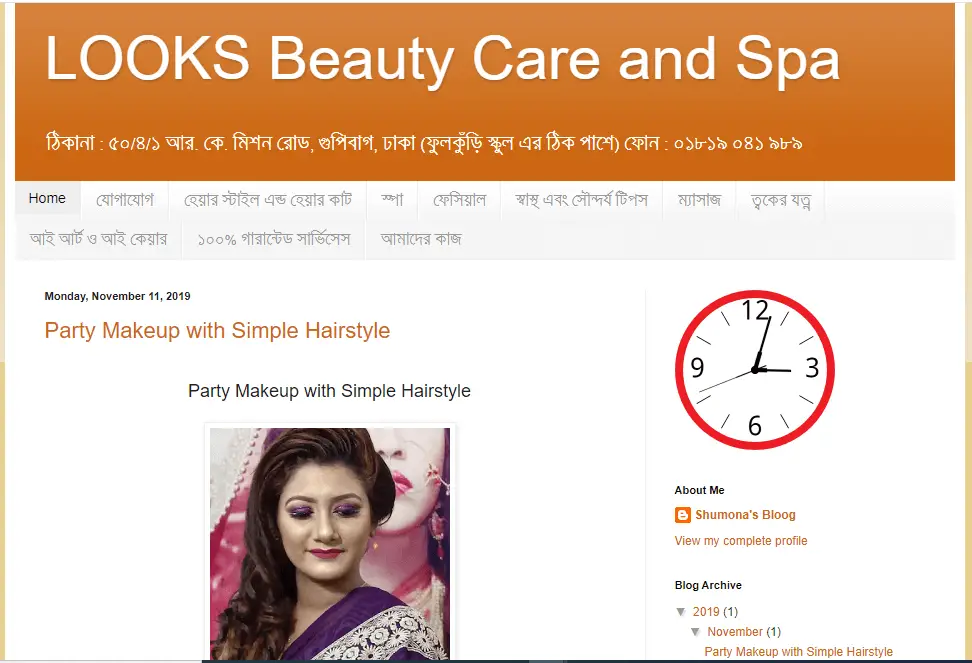 Address: 50/4/1 R. K. Mission Road, Gopibag, Ram Krishna Mission Rd, Dhaka 1203, Bangladesh
Phone: +880 1819-041989
Key Service
Re-bonding
Bridal makeover
Party Makeover
Henna Arts
Hair Colour
Skin Care/Facials
Nail Caring
Pedicure
Haircut & Style
Hair Treatments
Keratin Straightening Re-bonding System
Shiseido re-bonding
Korean ODO Re-bonding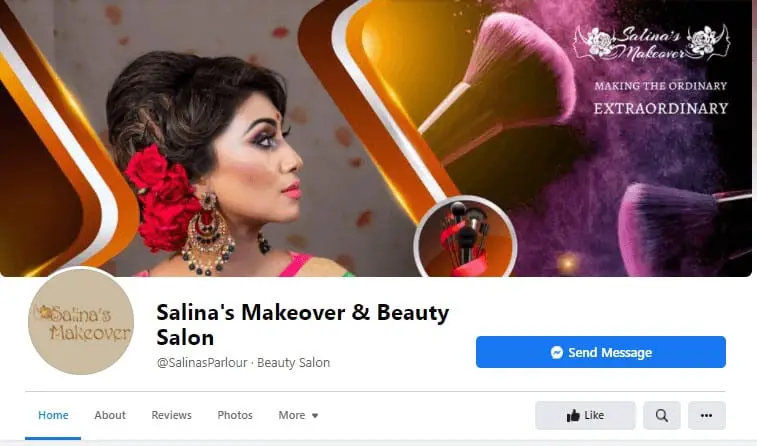 Address: 302 Elephant Road, (Ground Floor), Opposite of Mercantile Bank Limited, Dhaka- 1205 1205 Dhaka, Dhaka Division, Bangladesh
Phone: +880 1819-097506
Key Service
Makeups
Mehendi
Hair Cut
Hair Treatment
Hair Wash
Hair Extension
Re-bonding
Straightening
Perm
Hair Styling
Designer Cuts
Beauty Essentials
Hair Treatments
Hair Coloring
Beauty & Grooming
Hair & Beauty Solutions
Hair Care & Color Advice
Foot Spa
Hair Yoga
Semi-Facial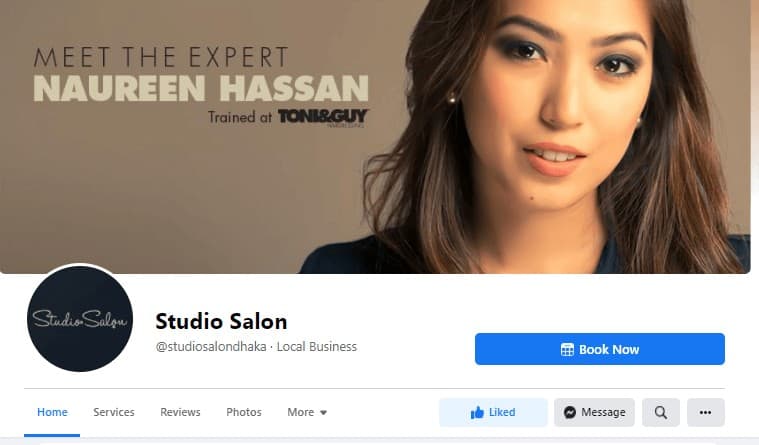 Address: Road 11, park road House 80ka Baridhara diplomatic area. 1st floor. 1212 Dhaka, Dhaka Division, Bangladesh
Phone: +880 1756-718971
Key Service
Women's Cut & blow-dry
Shampoo & blow-dry
Bridal Hair 
Bridal Makeup 
Bridal Makeup with Airbrush 
PreBridal Hair Trial 
PreBridal Makeup Trial 
Manicure 
French Manicure 
Shellac Manicure 
Men's Manicure 
Pedicure 
Men's Pedicure 
French Pedicure 
​Shellac removal only 
Color retouch
Highlighting & haircut
Balayage with haircut
Full perm with haircut
Ear Piercing 
Make up application  
Air Brush Makeup 
Eyelash extensions with makeup application
Skin Care consultation  
Make up consultation  
Ear Candling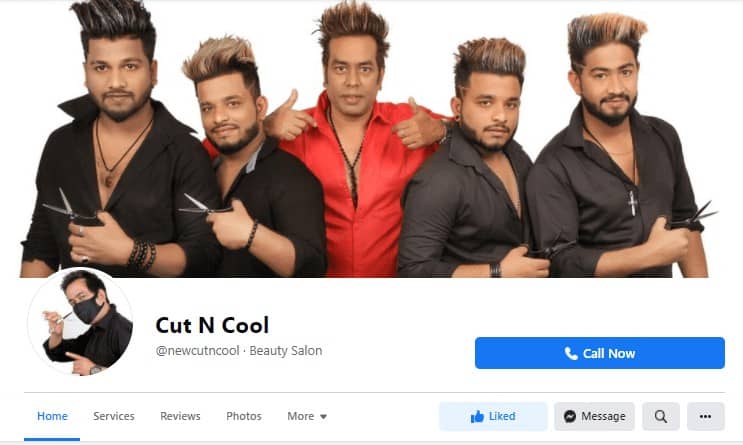 Address: House 33, Road No – 4, Dhanmondi, Dhaka 1205, Dhaka Division, Bangladesh
Phone: +880 1736-987108
Key Service
Dry Hair Cuts
Blow Dry
Designer Cuts
Beauty Essentials
Hair Treatments
Hair Styling
Hair Coloring
Beauty & Grooming
Hair & Beauty Solutions
Hair Care & Color Advice
Foot Spa
Hair Yoga
Semi-Facial
Dry shampoo
Manicure
Pedicure
Head Massage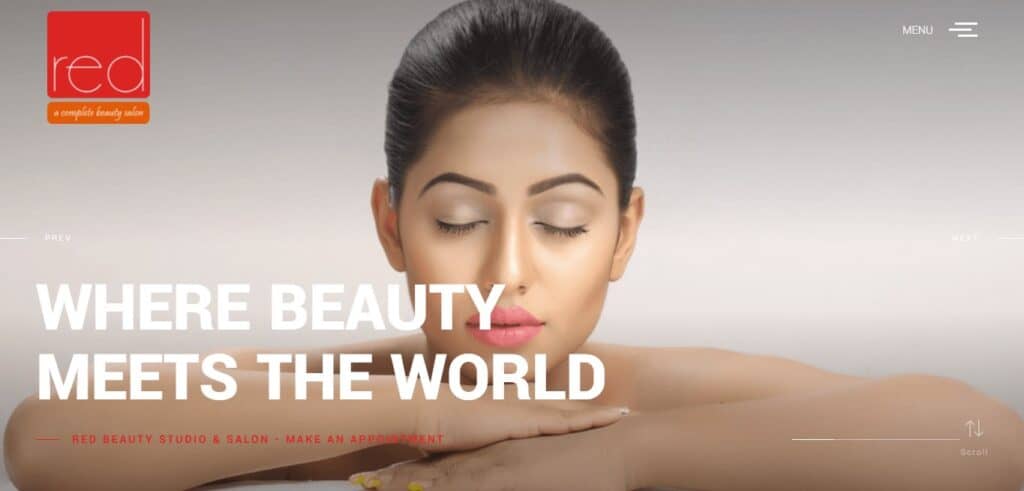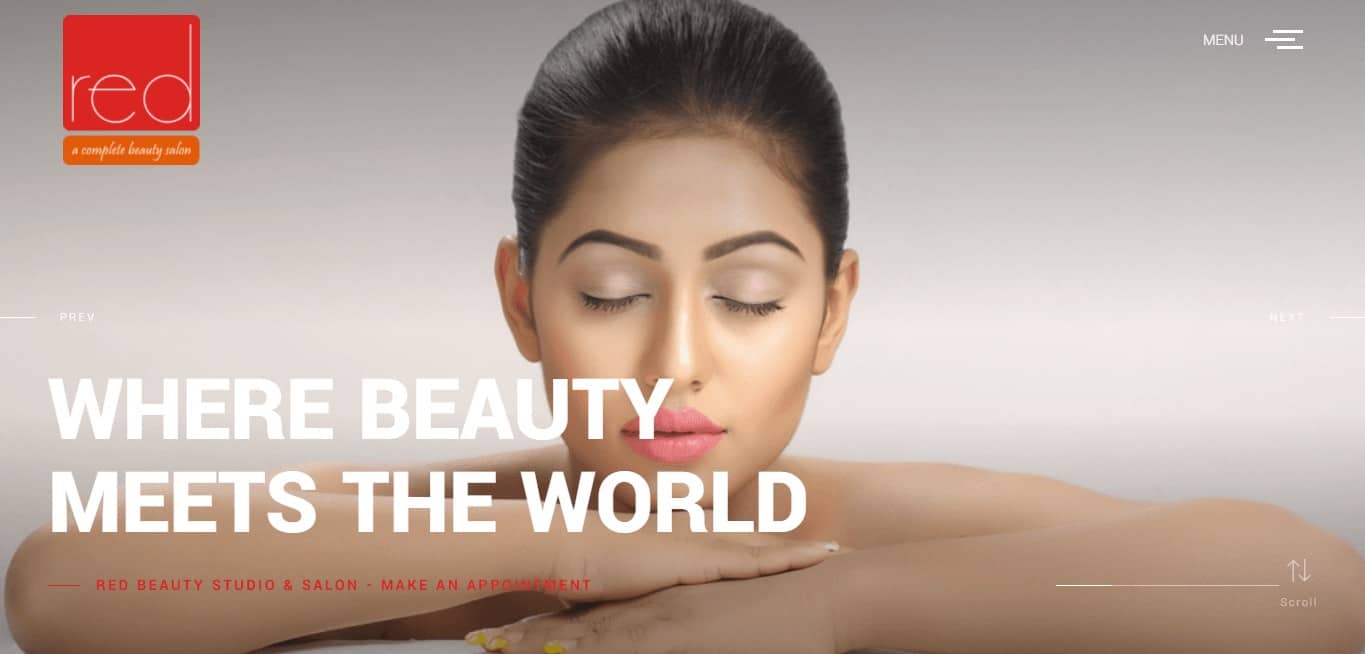 Address: House No 39, Block G Rd No 7, Dhaka 1212, Bangladesh
Phone: +880 2-9872293
Key Service
Bridal makeover
Party Makeover
Henna Arts
Hair Colour
Skin Care/Facials
Nail Caring
Pedicure
Haircut & Style
Hair Treatments
Designer Cuts
Beauty Essentials
Hair Treatments
Hair Coloring
Beauty & Grooming
Hair & Beauty Solutions
Hair Care & Color Advice
Foot Spa
Hair Yoga
Semi-Facial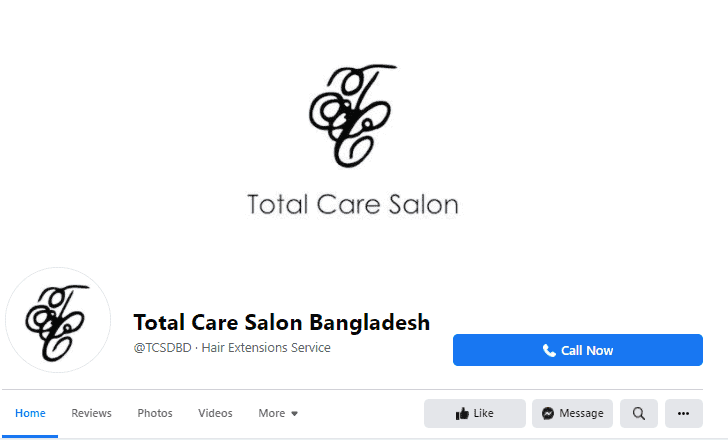 Address: House no 16. Road 28. Block K. Banani 1213 Dhaka, Dhaka Division, Bangladesh
Phone: 01619-861581
Key Service
Hair shampoo
Hair conditioning
Hair curls
Hair dyeing
Hair perms
Nails manicures
Nails pedicures
Nails polishes
Bridal Hair 
Bridal Makeup 
Bridal Makeup with Airbrush 
Pre-Bridal Hair Trial 
Pre-Bridal Makeup Trial 
Hair Extensions
Keratin Treatments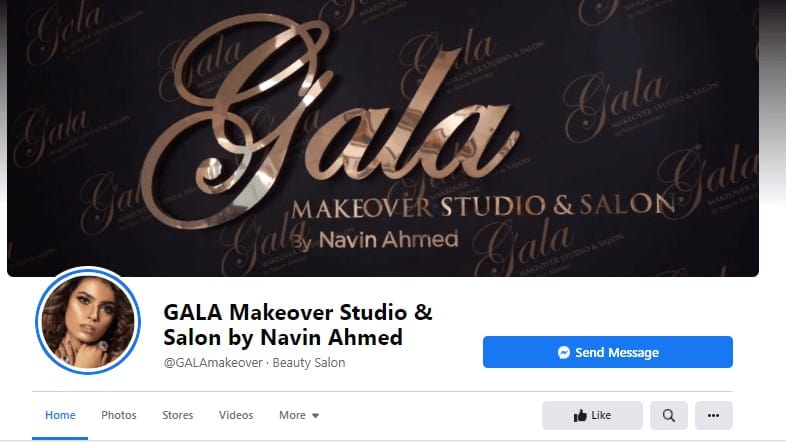 Address 1: House# 2B, Road# 115, Gulshan 2
Address 2: House# 4, Road# 138, Gulshan 1
Phone: +880 1711-972083
Key Service
Perm & Straightening
Conditioning
Color & Highlights
Basic Facials
Deluxe Facials
Moisturizing Facials
Acne Treatments
Swedish Massage
Chair Massage
Foot Massage
Event Makeup
Wedding Specials
Pedicure
Manicure
Acrylic Nail
Paraffin Dip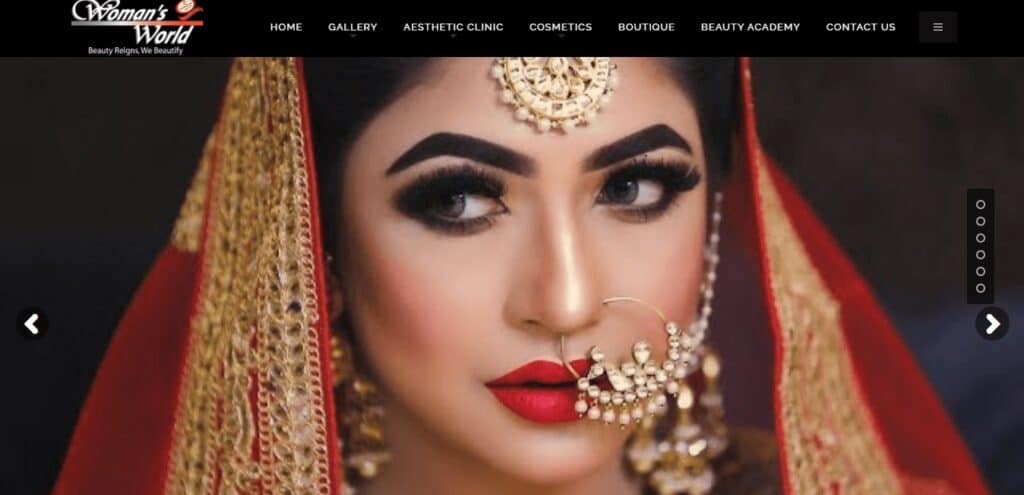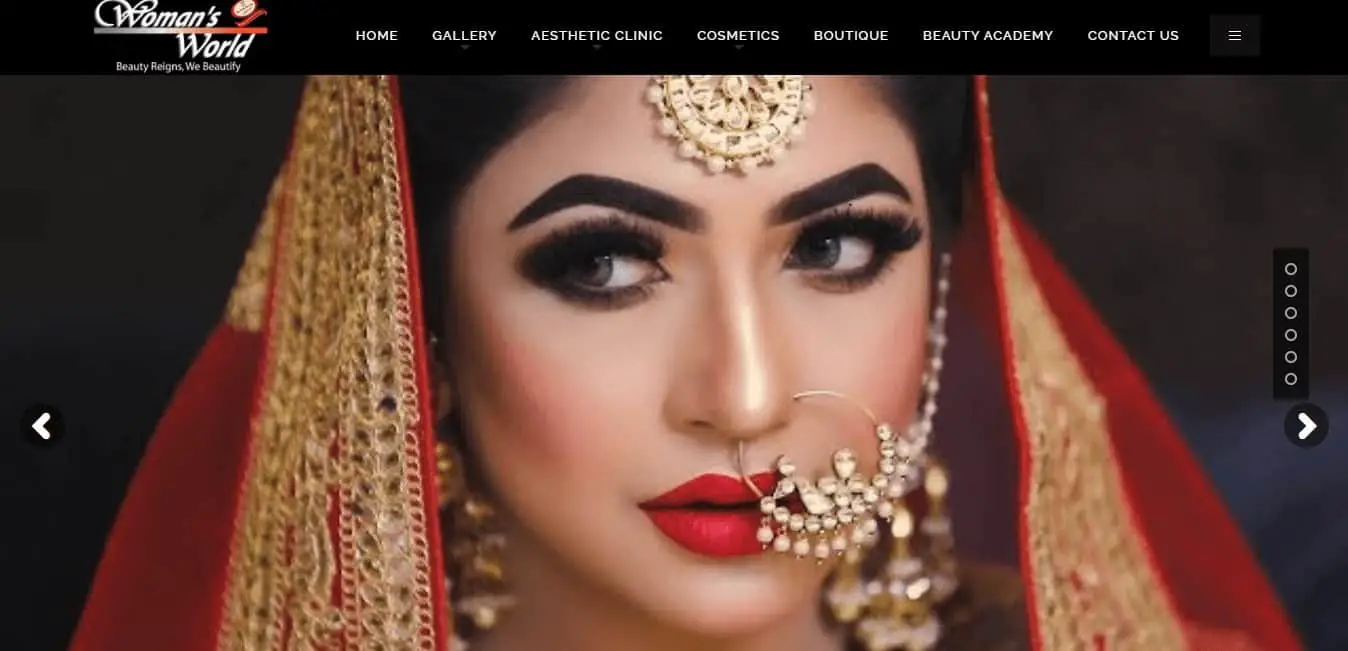 Address: Rangs Panorama, 80, Satmasjid Road, Dhaka 1209, Bangladesh
Phone: +880 2-8144529
Key Service
Model Make Over
Bridal Make Over
Party Make Over
Hair Treatment
Hair Wash and Color
Hair Extension
Skin Care/Facials
Nail Caring
Pedicure
Keratin Straightening Re-bonding System
Shiseido re-bonding
Korean ODO Re-bonding
Streax Pro Re-bonding
Foot Spa
Hair Yoga
Semi-Facial
Dry shampoo
Manicure
Pedicure
Head Massage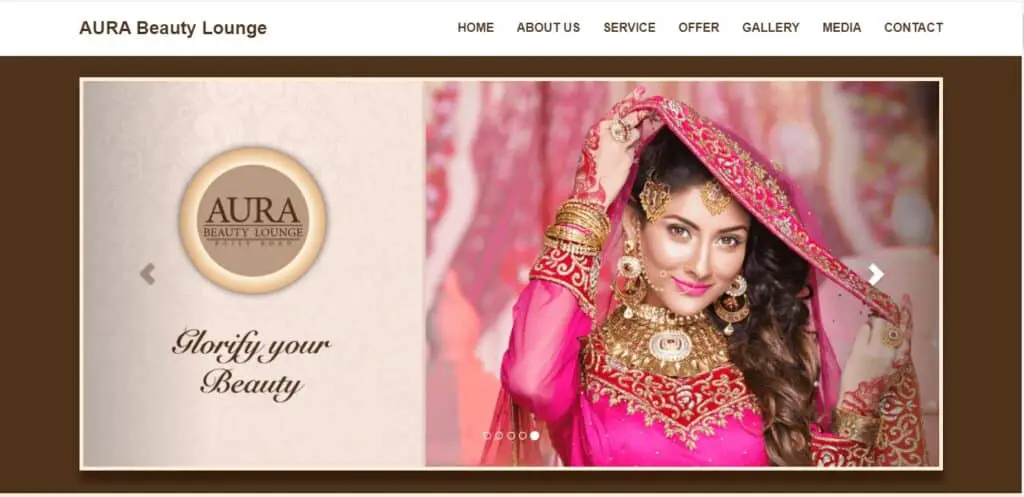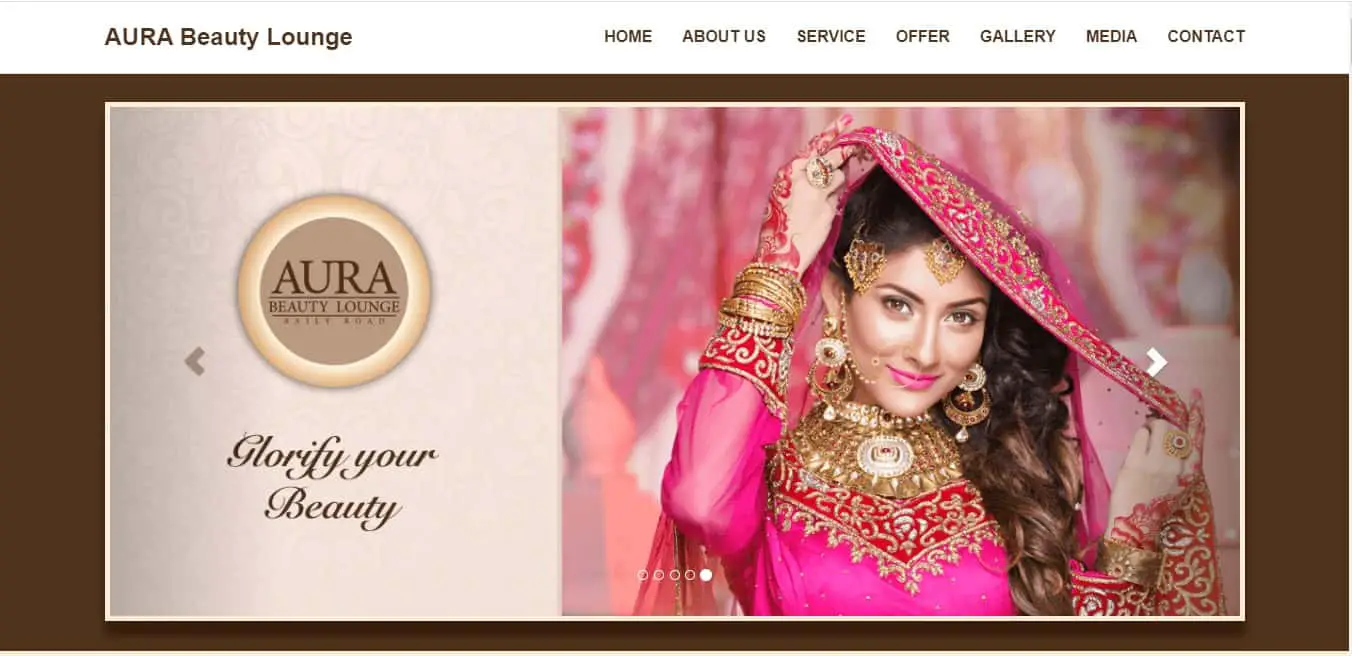 Address: 2nd Floor, Gold Palace, 3 New Baily Rd, Dhaka 1000, Bangladesh
Phone: +880 2-9333266
Key Service
Bridal Make-Up
Bridal Mehedi
Party Make-Up
Facial
Manicure & Pedicure
Hair Cutting & Style
Hair Coloring
Foot Massage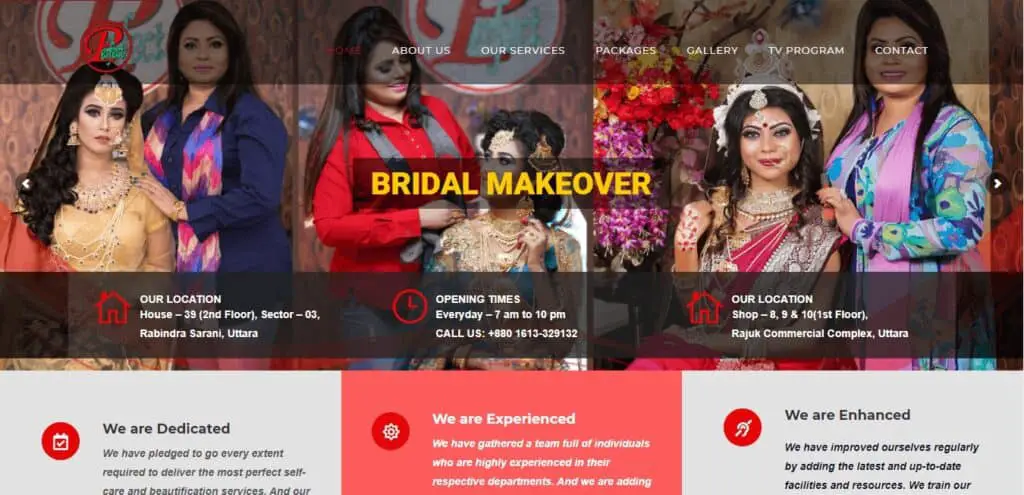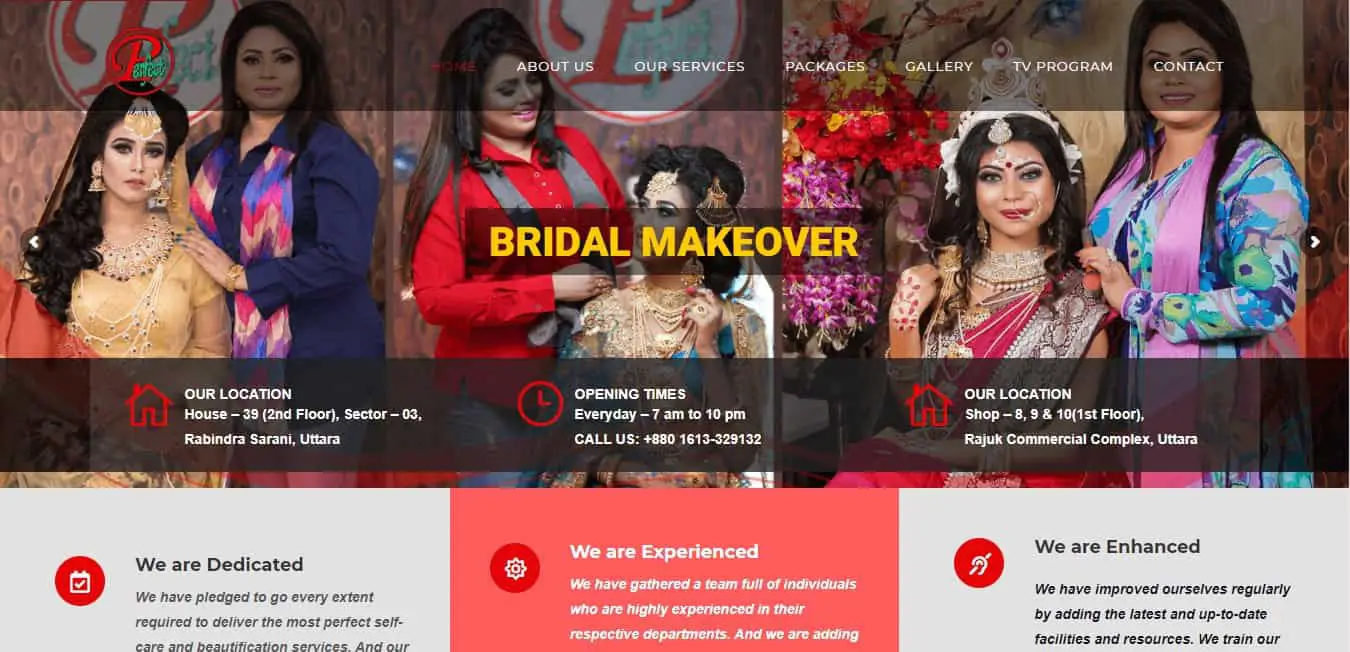 Address: House # 2nd Floor # 3, 39 Rabindra Sarani, Dhaka 1230, Bangladesh
Phone: +880 1613-329132
Key Service
Hena (Mehedi)
Skin Care
Makeover
Face Treatment
Saree Draping
Hand Hena (Design)
Hena – Hair
Pedicure / Manicure
Hair Style
Hair Care
Hair Treatment
Facial