Last Updated on April 18, 2021 by
Pizza is an Italian-origin savory dish and made from wheat-based dough with different toppings, cheese, sausages, etc. In Bangladesh, pizza ranked top 3 among the most popular fast foods and there are many pizza shops available in Bangladesh. In fact, there are so many pizza shops available in Dhaka that sometimes it is very difficult to decide which shop has the best pizza in town.       
Some of the shops where you can find the best pizza in Dhaka are Domino's Pizza, Pizza Inn Dhanmondi, Pizza Hut, Pizza King, Pizza Roma, Cheez Banani, Pizza Square, etc. Keep reading the article to know details about the signature pizzas of these shops.  
List Of Best Pizza in Dhaka
Pizza Roma
Pizza King
Mom's Best Homemade Pizza 
Pizza Hut
Domino's Pizza, Dhanmondi, Dhaka
Butlers Chocolate Café, Gulshan
Cheez Banani
Pizza Inn Dhanmondi
Spaghetti Jazz, Dhaka
Pizza Square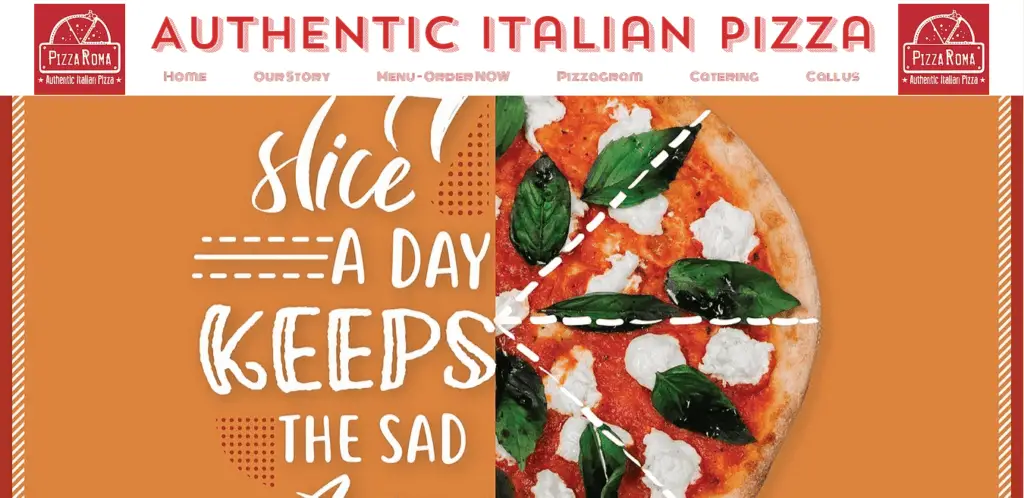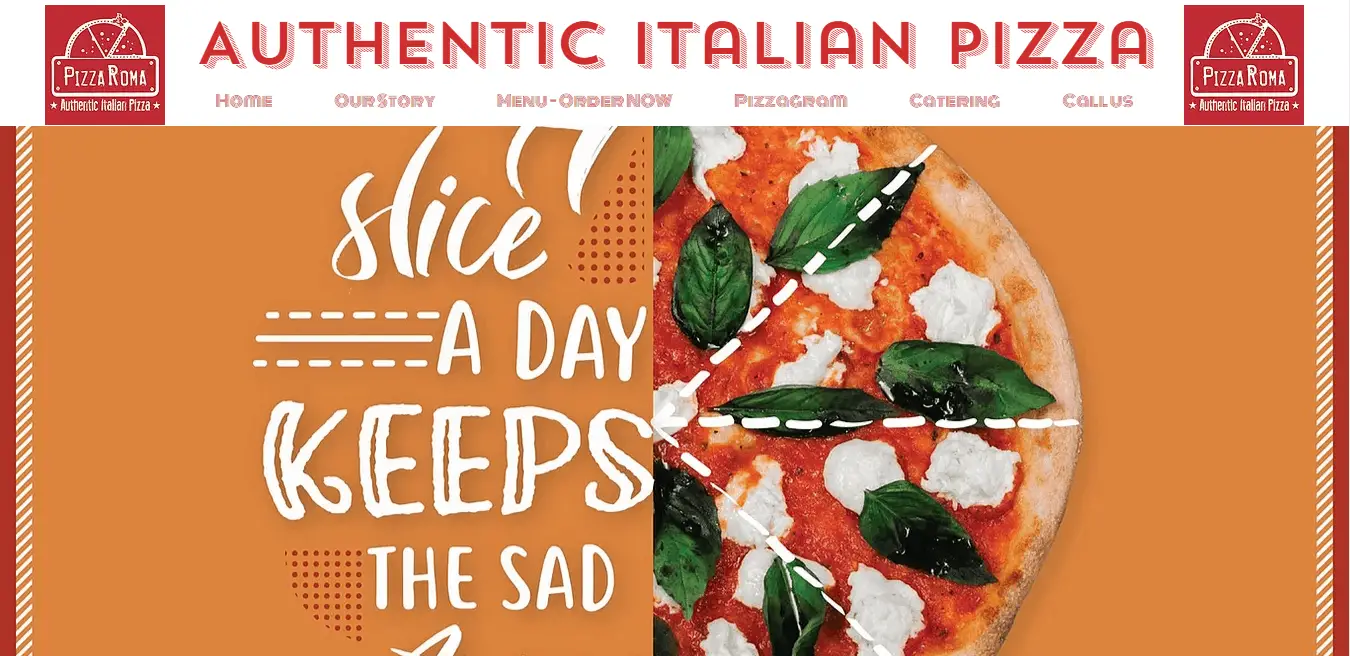 Address: House 36 Rd 117, Dhaka 1212, Bangladesh
Phone: +880 1755-660039
Special Pizza
Pizza Margherita
Mozzarella, homemade tomato sauce & fresh basil
Price: 700.00 BDT
Pizza Diavola
Mozzarella, homemade tomato sauce, spicy beef salami & chili
Price: 750.00 BDT
Pizza Ortolana
Mozzarella, homemade tomato sauce, grilled aubergine & zucchini/tomatoes* *(depending on seasonal availability)
Price: 750.00 BDT
Pizza Pesto Chicken
Grilled pesto chicken, sliced tomatoes, fresh parmesan, and mozzarella. Note: pesto contains nuts! Oh, and this is a 'white' pizza. No tomato sauce by default
Price: 800.00 BDT
Pizza Rustica
Loaded with Mozzarella, wilted spinach, beef sausages, and ground black pepper. Note: This is a 'white' pizza. No tomato sauce by default
Price: 800.00 BDT
Pizza Amatriciana
Homemade tomato sauce, mozzarella cheese, pecorino romano, tomato slices, smoked beef & freshly ground black pepper
Price: 900.00 BDT
Pizza Charlie
Mozzarella, homemade tomato sauce, fresh basil, grilled onions, and Jalapeño pepper
Price: 850.00 BDT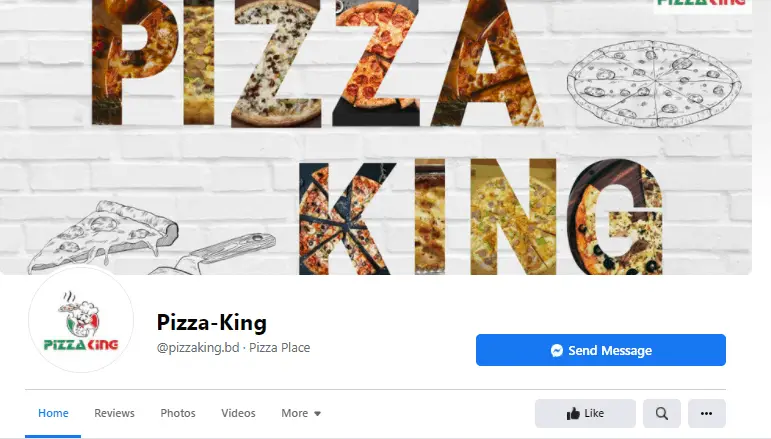 Address: 17 Lalbagh Rd, Dhaka 1211, Bangladesh
Phone: +880 1758-333745
Special Pizza
BBQ Pizza
The pizza covered with tartar sauce, chicken, mushroom, onion & capsicum
Price: 330.00 BDT
Four Season
Pizza covered with tartar sauce, cheese, beef, mushroom, baby corn & capsicum
Price: 330.00 BDT
Hawaiian
Topped with tartar sauce, cheese, beef, shrimp, mushroom, tuna & capsicum
Price: 360.00 BDT
Sicily
Topped with tartar sauce, cheese, chicken, tuna & capsicum
Price: 330.00 BDT
Sausage Lovers
Topped with tartar sauce, cheese, chicken sausage, mushroom & capsicum
Price: 330.00 BDT
Exotica
Topped with tartar sauce, cheese, black olive, baby corn, mushroom & capsicum
Price: 280.00 BDT
Chicken Supreme
Pizza covered with tartar sauce, cheese, chicken, mushroom, baby corn & capsicum
Price: 330.00 BDT
Pepperoni Cheese Max
Pizza covered with tartar sauce, cheese, cheddar, chicken pepperoni, black olive & bbq sauce
Price: 1,030.00 BDT
Pizza Dhaka
Pizza covered with tartar sauce, cheese, shrimp, black olive, mushroom, baby corn, beef salami, capsicum, & tomato
Price: 380.00 BDT
Pizza Barcelona
Pizza covered with tartar sauce, cheese, chicken, sausage, mushroom, baby corn, capsicum
Price: 430.00 BDT
Salami Cheese Lover's
Pizza covered with tartar sauce, mozzarella cheese, Kishan cheese, salami sausage, onion & vegetable
Price: 1,030.00 BDT
Meatball Pizza
Pizza covered with tartar sauce, cheese, beef meatball, sausage, mushroom, capsicum & onion
Price: 610.00 BDT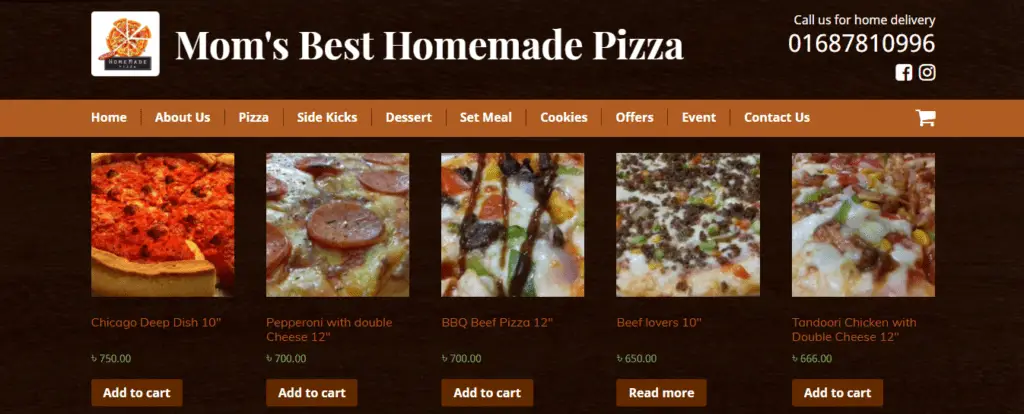 Address: 446, C, 1219 Road No 1, Dhaka 1219, Bangladesh
Phone: +880 1554-306980
Special Pizza
Margherita Pizza With Chicken
Tomato sauce, chicken, homemade cheese, mozzarella cheese, capsicum, black olive, tomato, chili, onion, mayonnaise
Price: 499.50 BDT
Pepperoni with Double Cheese Pizza
Tomato sauce, Pepperoni, Homemade cheese, Double Mozzarella cheese, Black olive tomato, chili, Onion, Mushroom, Baby corn, Mayonnaise.
Price: 540.00 BDT
Vegitariana Pizza
Tomato sauce, homemade sauce, mozzarella cheese, capsicum, black olive, broccoli, baby corn, tomato, chili, onion, mayonnaise
Price: 405.00 BDT
Chicken Tikkah With Double Cheese
Tomato sauce, chicken tikkah, sausage, homemade cheese, mozzarella cheese, capsicum, black olive tomato, chili, onion, mayonnaise, sweet corn
Price: 499.50 BDT
BBQ Beef Pizza
Tomato sauce, prawn, homemade cheese, mozzarella cheese, capsicum, black olive, tomato, chili, onion, mayonnaise, sweet corn
Price: 540.00 BDT
Formal Mexicana
Sweet & spicy tomato sauce, Chicken kebab with sweet and spicy sauce, prawn, homemade cheese, double mozzarella cheese, capsicum, sweet corn, mixed dried fruits, Kaju, pistachio
Price: 499.50 BDT
Hot Doug Pizza with Chicken
Tomato sauce, chicken sausage, homemade cheese, mozzarella cheese, capsicum, black olive, tomato, chili, onion, mayonnaise, sweet corn
Price: 499.50 BDT
Tandoori Chicken with Double Cheese Pizza
Tomato sauce, fried chicken tandoori, homemade cheese, mozzarella cheese, capsicum, black olive tomato, chili, onion, corn
Price: 499.50 BDT
Fried Veggie Pizza
Tomato sauce, homemade sauce, mozzarella cheese, capsicum, black olive, fried mix vegetable, corn, tomato, chili, onion, mayonnaise
Price: 405.00 BDT
Chicken Delight Pizza
Tomato sauce, chicken sausage, cooked chicken, homemade cheese, mozzarella cheese, capsicum, black olive, tomato, chili, onion, corn
Price: 499.50 BDT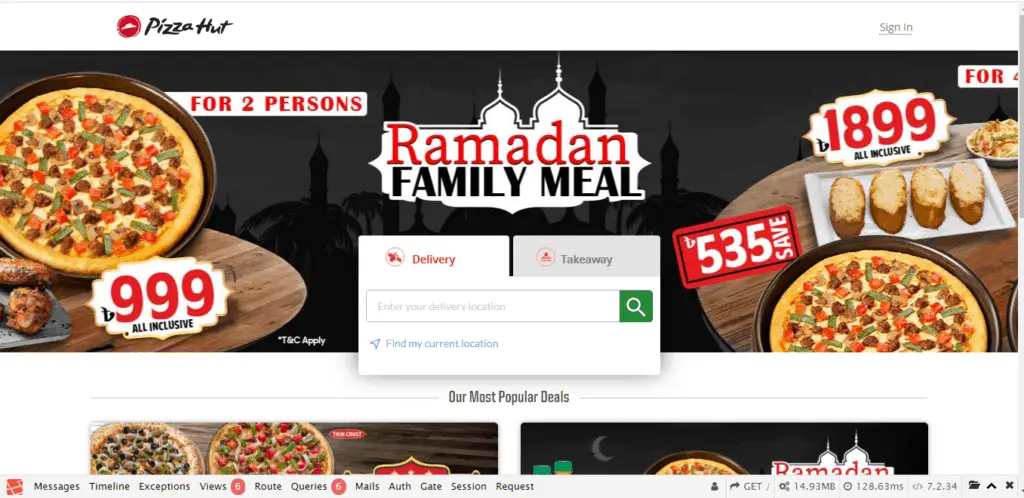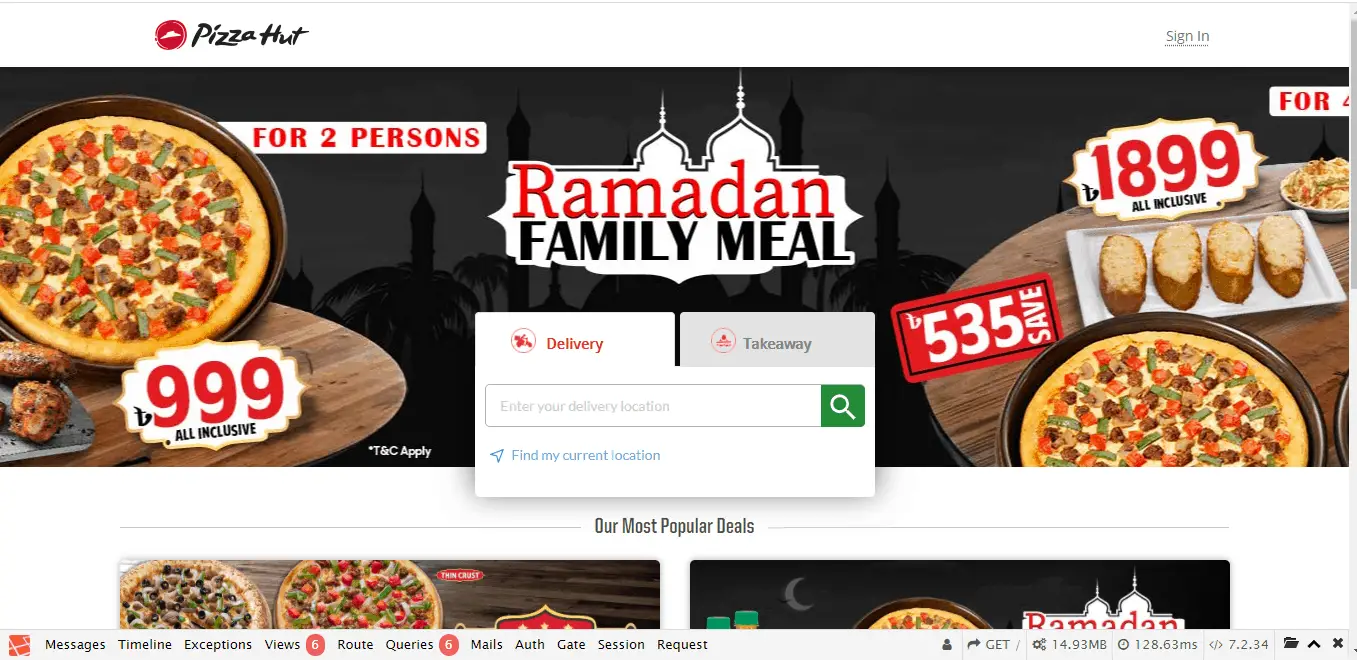 Address: Road #140 SEF -1 Bir Uttam Mir Shawkat Ali Sarak New Road Rangs RD Square, Dhaka 1212, Bangladesh
Phone: +880 2-55045745
Special Pizza
Veggie Supreme
Capsicum, onions, mushrooms, tomatoes, sweet corn, black olives
Price: 849.00 BDT
Bbq Temptation
Spicy chicken marinated in BBQ sauce, onions, capsicum, tomatoes, green chilies
Price: 969.00 BDT
The Works
Beef pepperoni, beef, spicy chicken, chicken, onions, mushrooms, capsicum, black olives
Price: 1199.00 BDT
Chicken Delight
Lebanese chicken, chicken sausage, capsicum, tomatoes, jalapenos, black olives
Price: 1419.00 BDT
Chicken Classic
Spicy chicken, tomatoes, onions, capsicum, mushrooms, black olives
Price: 1499.00 BDT
Chili Kala Bhuna
Beef Kala Bhuna, Capsicum, Onions, Jalapenos, Green Chilies
Price: 999.00 BDT
Chili Mejbani
Beef Mejbani, Capsicum, Onions, Jalapenos, Green Chilies
Price: 999.00 BDT
Mejbani Beef Deluxe
Beef Mejbani, Capsicum, Mushroom, Tomatoes
Price: 999.00 BDT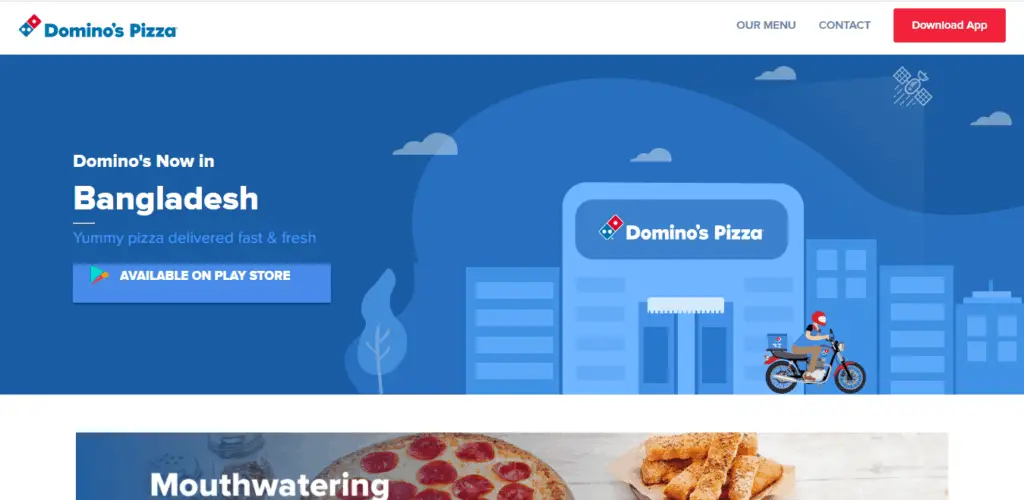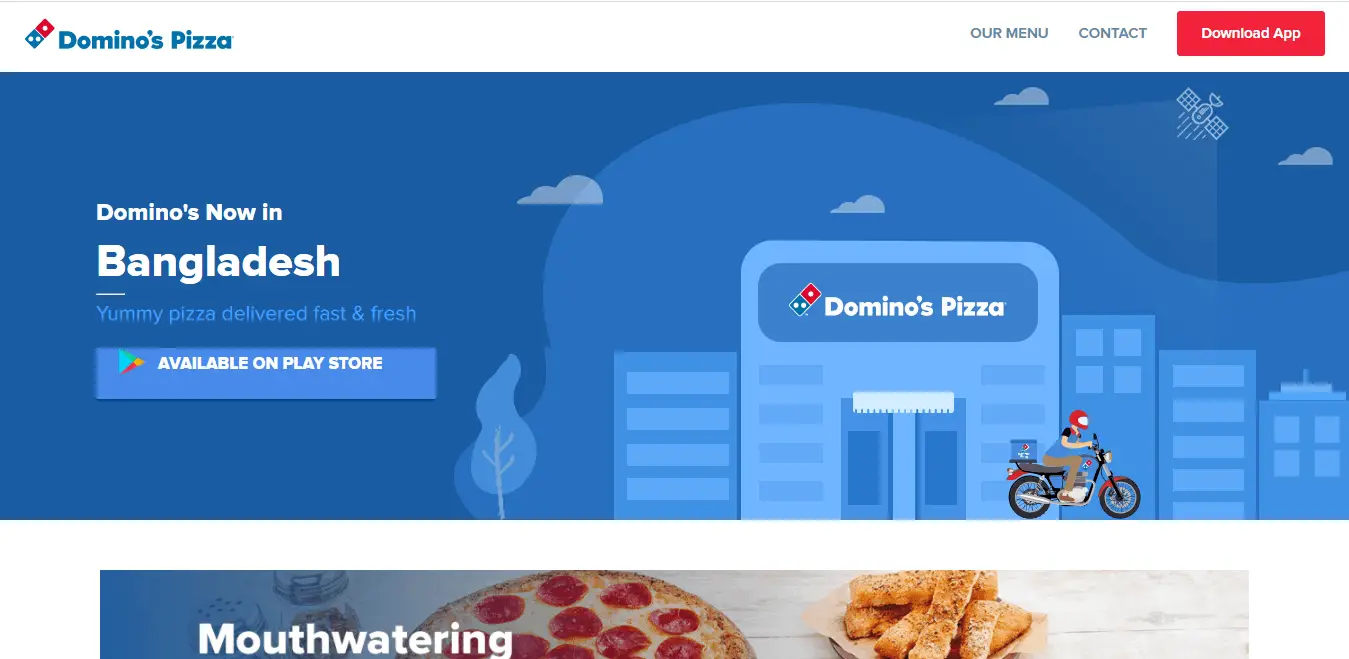 Address: Rangs Fortune Square, Ground & First Floor, House/ Plot no #32, Rd 02, Dhaka 1205, Bangladesh
Phone: +880 9612-216656
Special Pizza
Extravagnza Feast
Ultimate combination of the meaty toppings and exotic veggies to make it a truly extravagant feast
Price: 1099.00 BDT
Deluxe Feast
Spicy chicken, Chicken rasher with seasoned mushrooms, crunchy capsicum, and a hint of spice with green chili
Price: 1099.00 BDT
Meatzza
Minced Beef, Beef pepperoni with onion and jalapenos, a meaty haven for the beef lovers
Price: 1099.00 BDT
Chicken Dominator
A Chicken lover's delight with 4 different Chicken toppings for a flavorful and meaty bite
Price: 1099.00 BDT
Beef Kala Bhuna
A Pizza for beef lovers with thick chunks of traditionally marinated beef along with Red paprika, Capsicum, and red onion.
Price: 999.00 BDT
American Favourite Feast
Chicken sausage, Beef pepperoni comes together with seasoned mushrooms and green chili to deliver a spicy and meaty mouthfeel
Price: 999.00 BDT
Texas Barbeque Chicken
A Texan classic made with barbequed chicken, crispy capsicum, seasoned mushrooms, and bbq drizzle for the perfect smoky bbq note
Price: 899.00 BDT
Veggie Mexicana
A veggie pizza inspired from spicy Mexican flavor topped with red onion, crispy capsicum, Jalapeno sprinkled with Mexican seasoning
Price: 569.00 BDT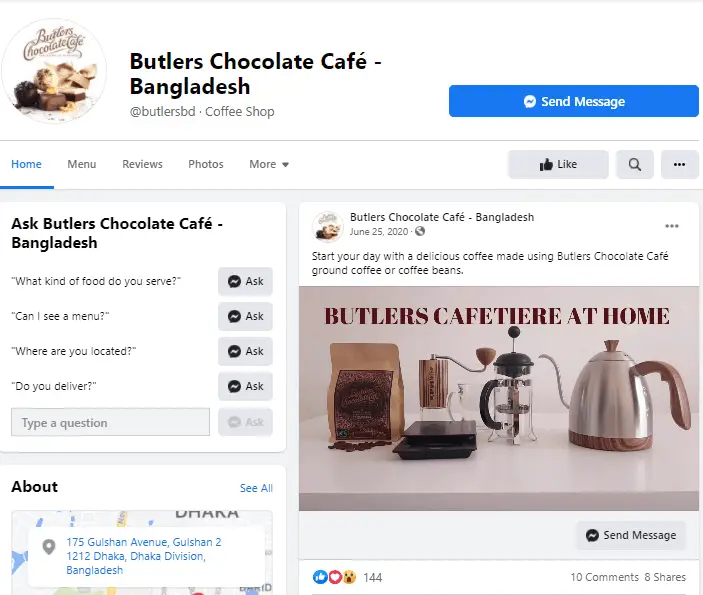 Address: 175 Gulshan Avenue, Gulshan 2 1212 Dhaka, Dhaka Division, Bangladesh
Phone: 01740-651559
Special Pizza
Royal Pizza
12" thin crust pizza base topped with chicken, sundried tomato, roasted red peppers & olives
Price: 890.00 BDT
BBQ Chicken Pizza
12" thin crust pizza base topped with chicken, mushrooms, olives, onions, & jalapeño
Price: 890.00 BDT 
Chili Prawn Pizza
12" thin crust pizza base topped with prawn, roasted bell pepper, crushed chili, & basil
Price: 890.00 BDT
Mushroom & Turkey Bacon Pizza
12" thin crust pizza base topped with sundried tomato, roasted red pepper & herbs
Price: 920.00 BDT
Pepperoni Pizza
12" thin crust pizza base topped with beef pepperoni, fresh tomato, garlic, & basil
Price: 890.00 BDT
Smoked Chicken Chilli Pizza
12" thin crust pizza base topped with chicken, sundried tomato, red chili, & garlic
Price: 890.00 BDT
Spicy Chicken Pizza
12" thin crust pizza base topped with chicken, jalapeño, roasted peppers, onions, & tomato
Price: 890.00 BDT
Spinach & Feta Pizza
12" thin crust pizza base topped with balsamic caramelized onions
Price: 820 BDT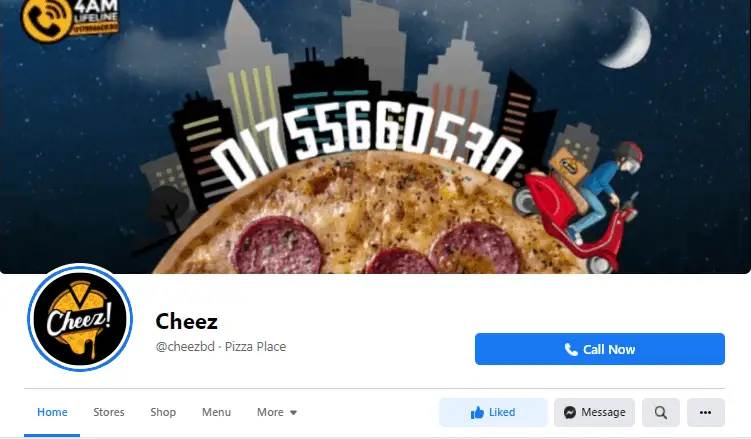 Address: 2nd Floor, House 37 Road-12, Dhaka 1213, Bangladesh
Phone: Phone: +880 1316-195220
Special Pizza
Creamy Chicken & Sausage
Tender creamy chicken meets a pack of sausages which gets surrounded by an army of cheese
Price: 549.00 BDT
Simple Er Modhe Gorgeous (SMG)
GORGEOUS mozzarella, cheddar, feta & parmesan cheese over SIMPLE alfredo chicken & pepperoni, topped with crispy bacon bits.
Price:  989.00 BDT
The 4 Cheez
A delicious mix of mozzarella, cheddar, feta, & parmesan cheese; topped with crispy beef bacon bits.
Price: 879.00 BDT
The Kala Bhuna
Chatgaiyya Kala-bhuna beef pieces based with tomato & garlic sauce, cheddar cheese, capsicum, spicy onion and topped up with green sauce and sea salt.
Price: 939.00 BDT
Spicy Shorisha
Based on red & white sauce, mozzarella topped with succulent shrimp with a twist of mashed mustard, chili-flex, and parsley.
Price: 939.00 BDT
The Pepperonia
A spread of tomato sauce with smoky pepperoni, mozzarella, topped up with fragrant oregano.
Price: 719.00 BDT
Hot Crabby Prawn Star
A tangy seafood affair between hot spicy cajun shrimp & crunchiest crab-sticks
Price: 939.00 BDT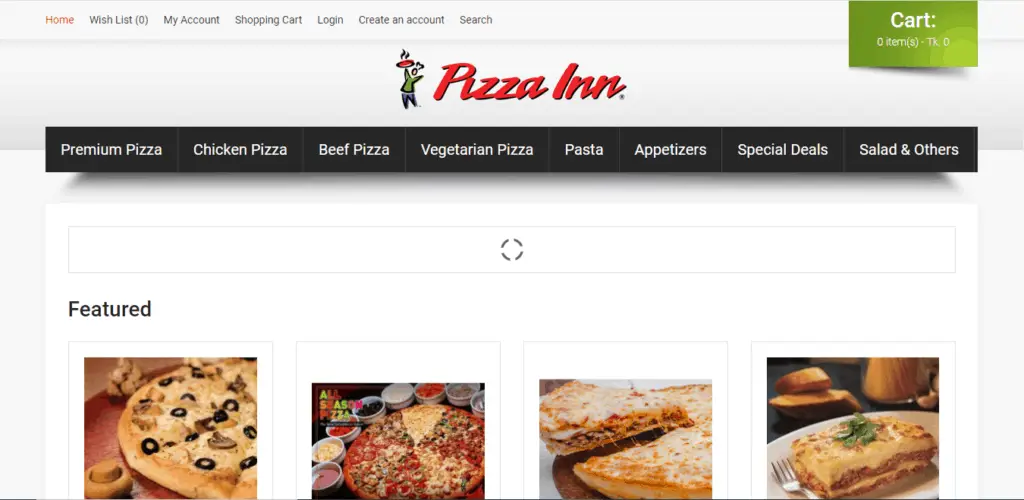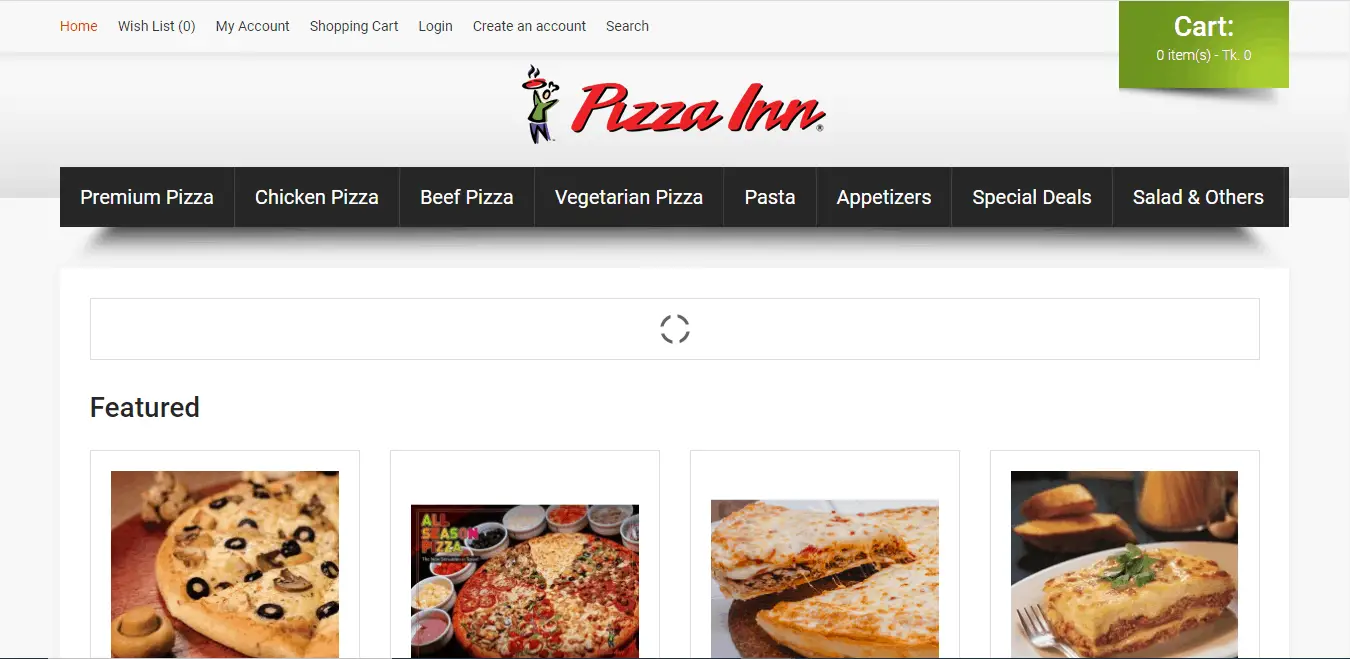 Address: Navana GH Heights, 67, Satmasjid Road, Dhaka 1209, Bangladesh
Phone: +880 1952-222577
Special Pizza
BBQ Chicken Classic Pizza
Finely cut chicken breast pieces blended in BBQ flavored sauce topped with red onion rings and fresh garden capsicum, mushroom, and black olive
Price: 1399.00 BDT
Deep Dish Pizza
An inch deep pizza with tons of ground meat, pepperoni, and cheese which will sway away your senses
Price: 1,695.00 BDT
Hawaiian Pizza
Generous portions of chicken and pineapple topped with real mozzarella cheese
Price: 1399.00 BDT
Pizza inn Special
Pepperoni, beef, sausage, fresh onions, and green peppers, mushrooms, black olives, over a delicious base of pizza inn special sauce, topped with 100% real mozzarella cheese
Price: 1455.00 BDT
Meaty Max Pizza
Tons of pepperoni, Italian sausage, beef, and loads of cheddar and mozzarella cheese
Price: 1410.00 BDT
Beef Steak Pizza
Beef Steak sauce and topped with sliced Beef Steak
Price: 1410.00 BDT
Classic Veggie Pizza
Freshly selected vegetables blended in fresh onion, mushroom, capsicum, tomato, and black olives
Price: 1279.00 BDT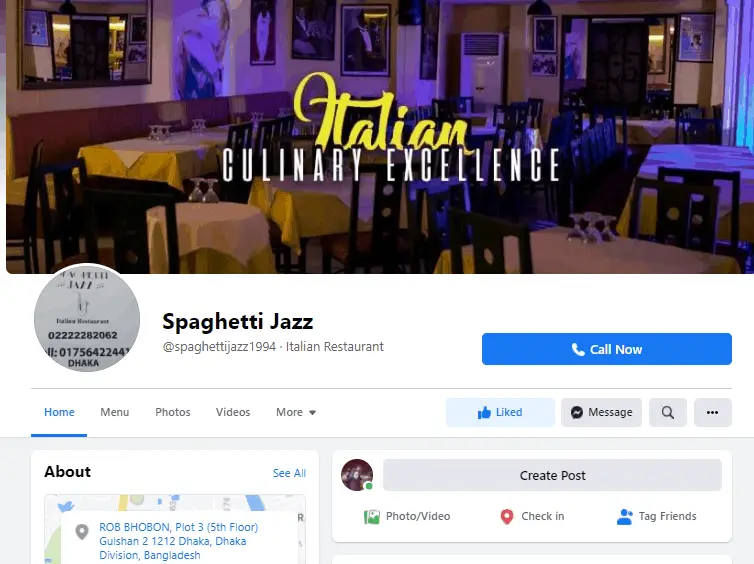 Address: Rob Bhaban. Plot 3 (4th floor), Gulshan circle II, Dhaka 1212, Bangladesh
Phone: +880 1756-422441
Special Pizza
Margherita Pizza
Tomato, cheese, oregano
Price: 747.00 BDT
Romana Pizza
Tomato, cheese, anchovies
Price: 776.00 BDT
Siciliana Pizza
Tomato, cheese, capers, anchovies, olives
Price: 868.00 BDT 
Viennese Pizza
Tomato, cheese, beef, sausage
Price: 868.00 BDT
Bolognese Pizza
Meat sauce, cheese
Price: 908.00 BDT
Diavola Pizza
Tomato, cheese, chicken salami
Price: 868.00 BDT
Funghi Pizza
Tomato, cheese, mushroom
Price: 868.00 BDT
Tonno Pizza
Tomato, cheese, tuna
Price: 868.00 BDT
Calzone
Tomato, cheese, chicken salami, mushroom, onion, olives
Price: 885.00 BDT
Americana Pizza
Tomato, cheese, beef sausage, peppers, chilies
Price: 885.00
Florentina Pizza
Tomato, cheese, chicken salami, green peppers, capers
Price: 885.00 BDT
Napoli Pizza
Tomato, cheese, anchovies, capers, oregano
Price: 885.00 BDT
Oriental Hot Pizza
Meat sauce, cheese, chili
Price: 891.00 BDT
Vegetarian Pizza
Vegetarian special cheese
Price: 776.00 BDT
Beef Pepperoni Pizza
Beef pepperoni, cheese, and onion
Price: 891.00 BDT
Jazz Pizza
Tomato, cheese, shrimp, egg, anchovies, capers, garlic
Price: 914.00
Amber Pizza
Tomato, cheese, beef, sausage, corn, onion
Price: 914.00 BDT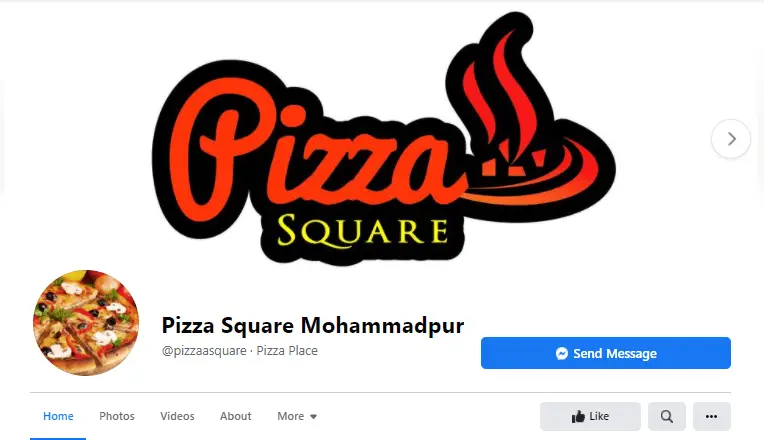 Address: M1 1209, Nurjahan Road, Dhaka 1207, Bangladesh
Phone: +880 1708-428250
Special Pizza
Pizza Italiano
Chicken, cheese, mushroom, & sausage
Price: 359.10 BDT
Pizza Barcelona
Chicken, cheese, mushroom, tomato, capsicum, olive, & corn
Price: 359.10 BDT
4 Seasons Pizza
Chicken, cheese, mushroom, tomato, capsicum, sausage, olive, & corn
Price: 359.10 BDT
Mexican Hot Pizza
Chicken, cheese, mushroom, capsicum, sausage, green chili & corn
Price: 359.10 BDT
Spicy Naga Pizza
Chicken, cheese, mushroom, capsicum, sausage, naga sauce, & olive
Price: 359.10 BDT
BBQ Pizza
Chicken, cheese, mushroom, capsicum, sausage & onion ring
Price: 359.10 BDT
Look of Love Pizza
Chicken, cheese, mushroom, capsicum, sausage, & olive
Price: 539.10 BDT
Meat Lover's Pizza
Chicken, cheese, mushroom, capsicum, & sausage
Price: 539.10 BDT
Extra Cheesy Ring Pizza
Chicken, cheese, mushroom, capsicum, sausage, & olive
Price: 539.10 BDT
Special Square Pizza
Chicken, cheese, mushroom, capsicum, olive & corn
Price: 539.10 BDT
Special King Pizza
Chicken, cheese, mushroom, capsicum, olive & corn
Price: 899.10 BDT