Last Updated on April 18, 2021 by
Cox's Bazar is a very popular tourist destination in Bangladesh. There are many hotels and resorts available in Cox's Bazar. If you are traveling with your family then a resort will be the best option to stay in Cox's Bazar as resorts offer additional services that can meet all your travel needs.
There are many resorts available in Cox's Bazar. Some of the best resorts of Cox's Bazar are Royal Beach Resort, Grand Beach Resort Cox's Bazar, The Cox Beach Resort, Mermaid Beach Resort, Exotica Sampan Hotel & Resort, Neeshorgo Hotel & Resort Ltd., Ocean Paradise Hotel & Resort, Sayeman Beach Resort, etc.    
List Of Best Resorts In Cox's Bazar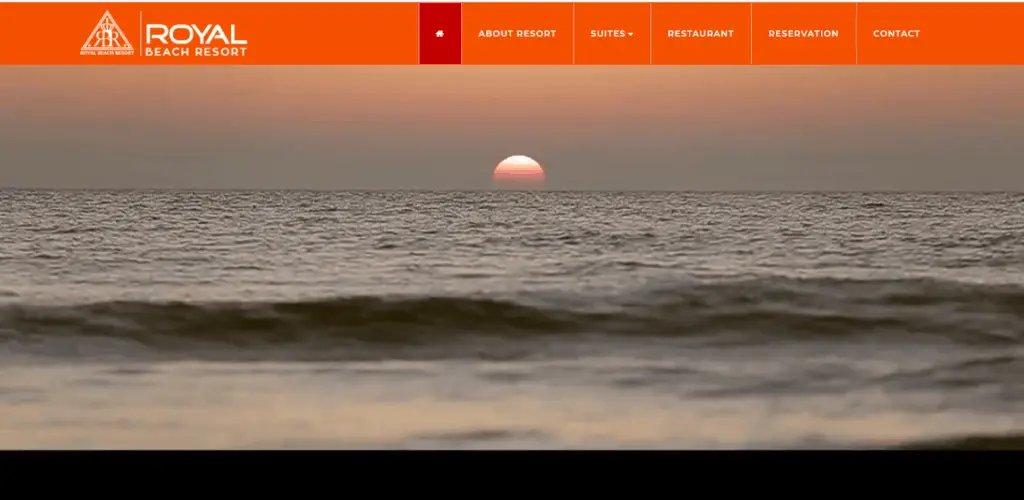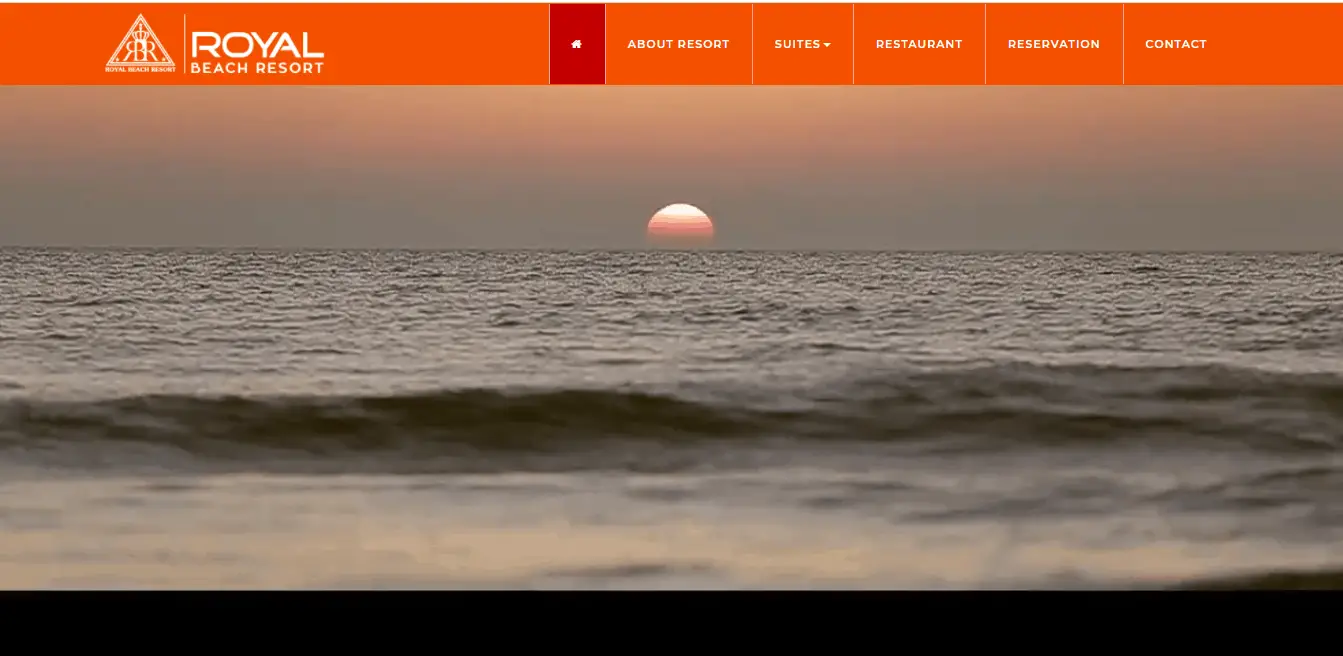 Address: B#64 PWD Hotel Zone, Kolatali, Cox's Bazar, Bangladesh
Phone: +880 1708-777774
Room & Suites
VIP Suite
Family Suite
Royal Suite
Deluxe Suite
Facilities
Welcome Drinks on arrival
Complimentary breakfast (buffet)
Dining service within a room
Luggage room for late departure
Flight/bus ticket confirmation
Airport pickup & drop
Fully air-conditioned rooms
Satellite TV
Intercom with quick response
Basement Car parking
Rooftop Banquet Hall
Rooftop Bar-B-Q/Garden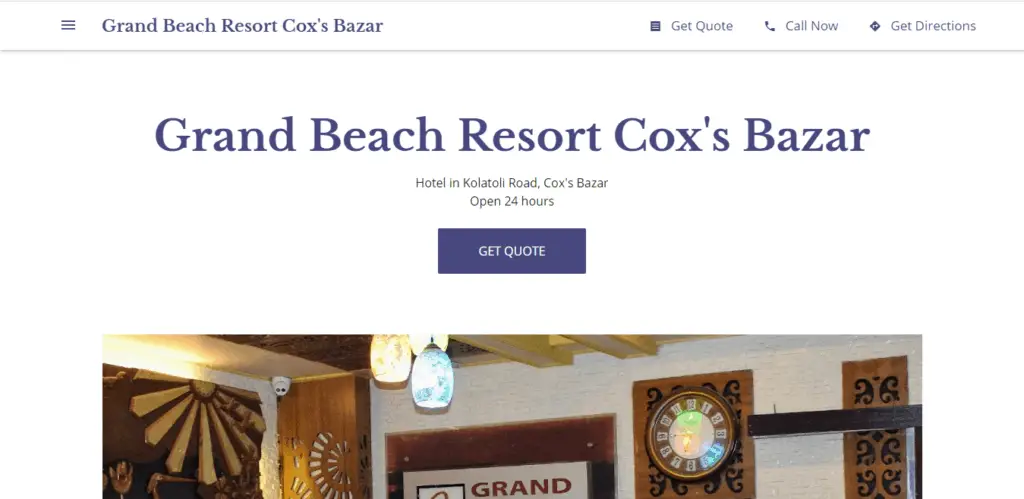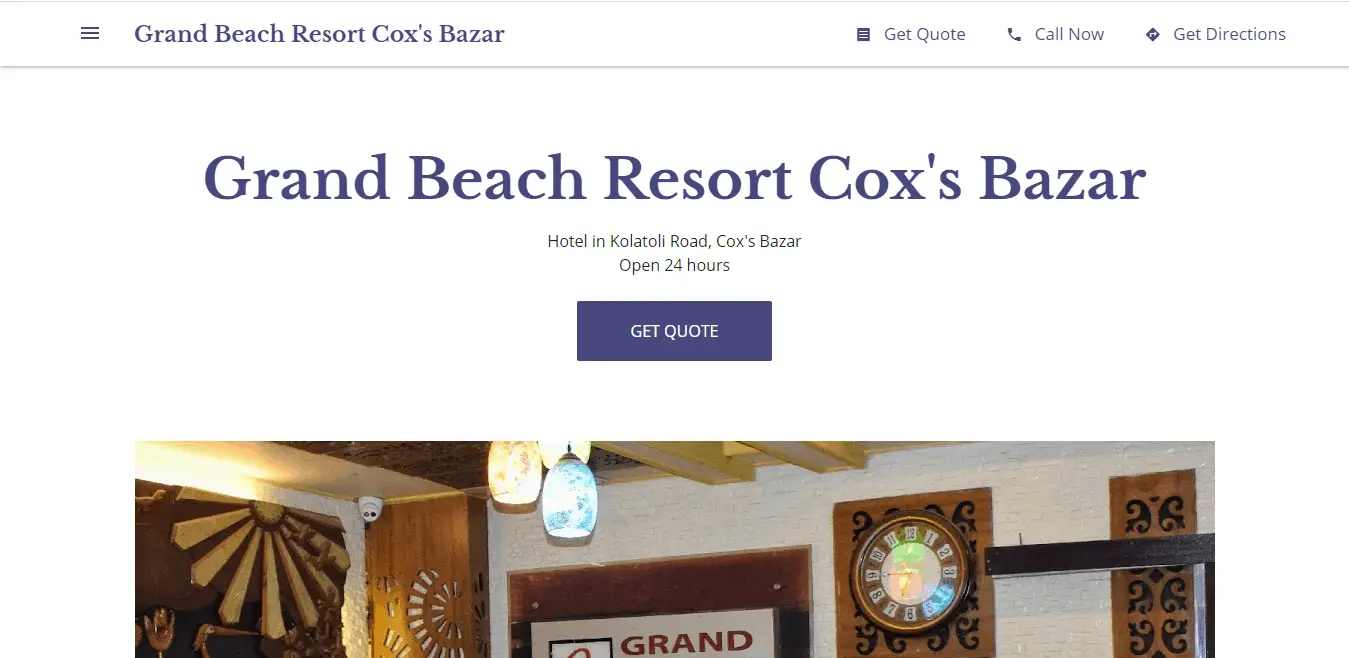 Address: Block #A, Plot #27, Kolatoli Road Cox's Bazar, Cox's Bazar 4700, Bangladesh
Phone: +880 1840-122116
Room & Suites
Deluxe Room
Single Room
Couple Room
Double Bed Room
Royal Room
Facilities
Special amenities in all bathrooms
24 hours satellite channel with 32" LED TV
24 hours room service
24 hours CCTV monitoring, 
Fire extinguishers system
Auto Power Generator with AC coverage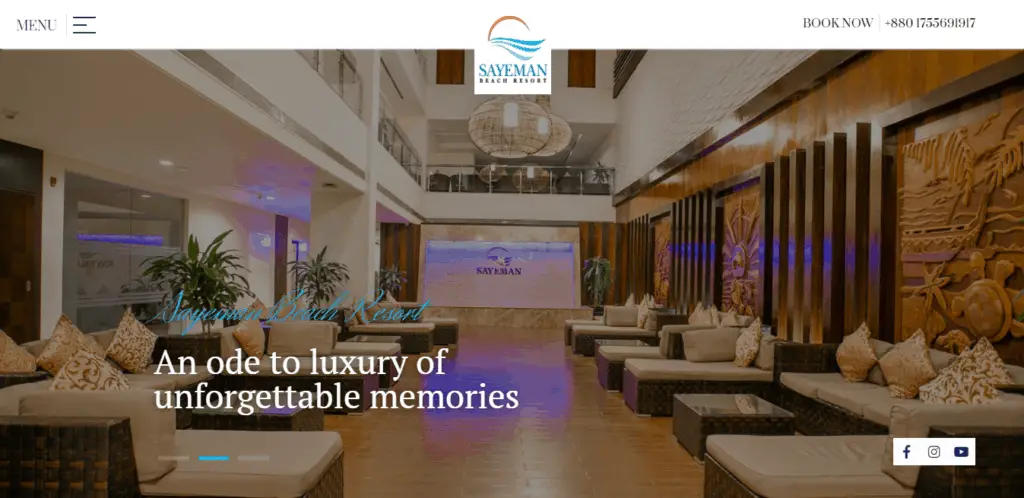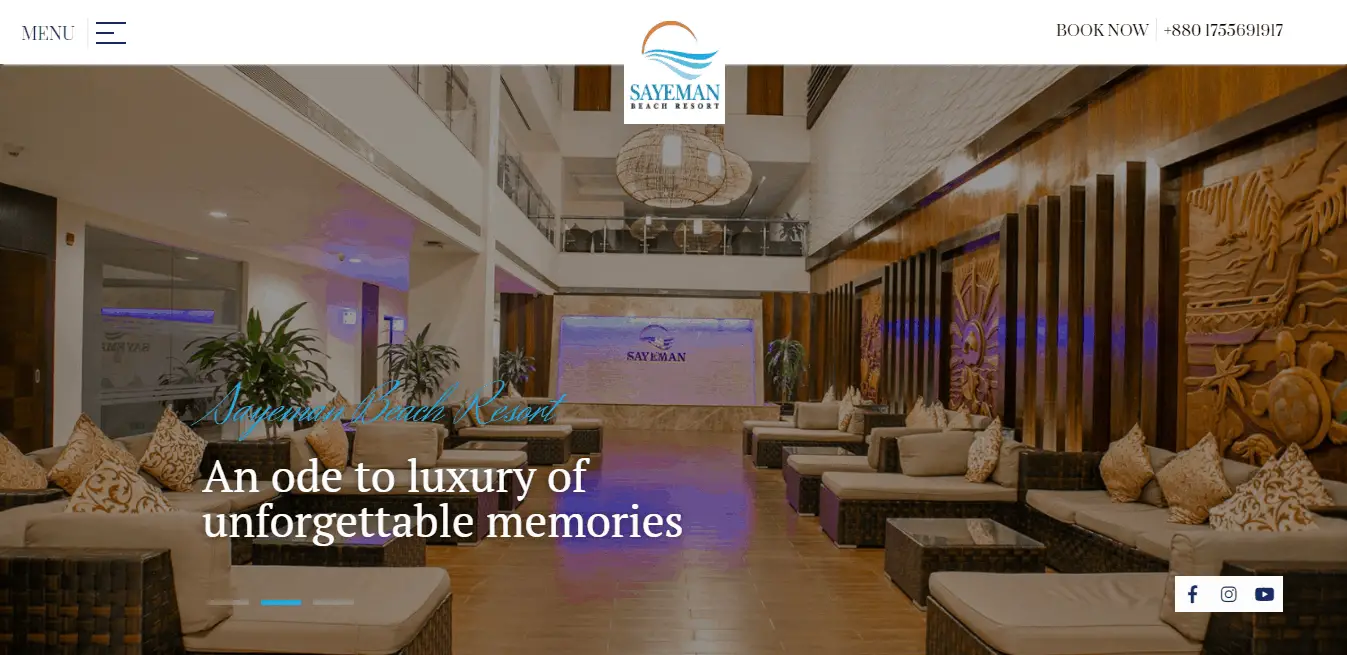 Address: Marine Drive, Road, Cox's Bazar 4700, Bangladesh
Phone: +880 9610 777 888, +880 1755 691 917
Room & Suites
Super Deluxe Twin
Super Deluxe King
Infinity Sea View
Junior Suite
Panorama Ocean Suite
Facilities
Spacious Balcony with every room
Bathroom with Luxury Fittings
Living/Dining & Kitchenette
180-Degree Ocean View Balcony
475 Sq. Ft, 500 Sq. Ft, 1000 Sq. Ft, 1500 Sq. Ft, room available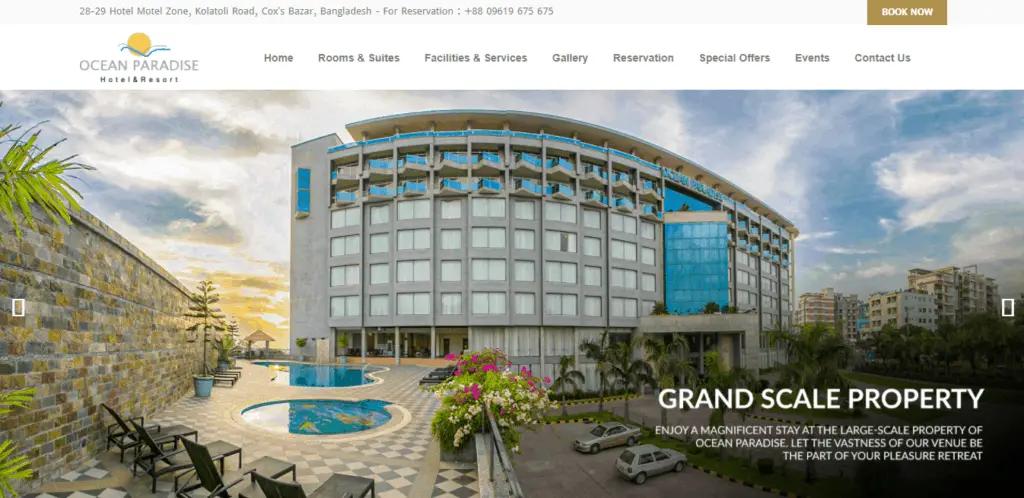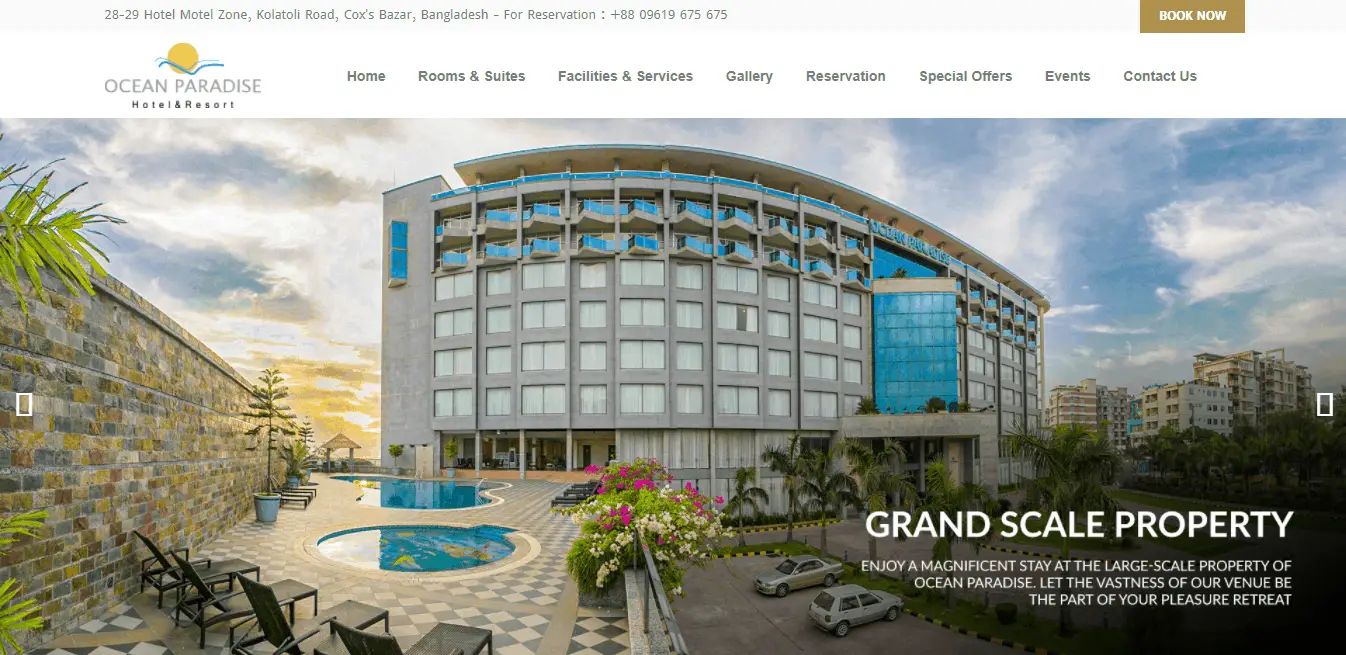 Address: 28-29, Hotel Motel Zone, Road, Cox's Bazar 4700, Bangladesh
Phone: +880 1938-846777
Room & Suites
Honeymoon suite
Super Deluxe room
Deluxe Double Hill View
Superior Double & Twin
VIP Suite
Facilities
Welcome drinks on arrival
Special amenities in all bathrooms
24 hours satellite channel with 32" LED TV
24 hours room service
Gym, Swimming Pool & Jacuzzi
Restaurants & Café with Bangla, Indian, Thai, Chinese Cuisine
Exclusive dining room
24 hours CCTV monitoring, 
Fire extinguishers system
Auto Power Generator with AC coverage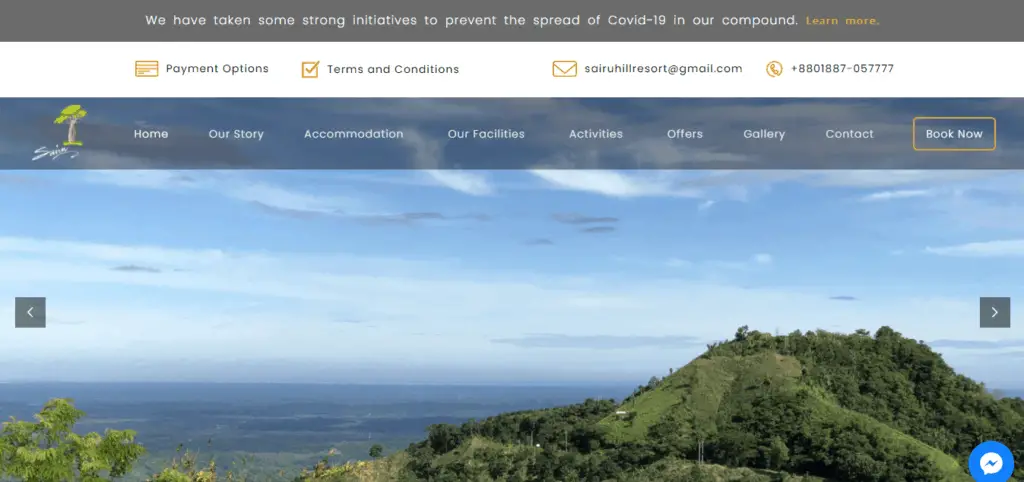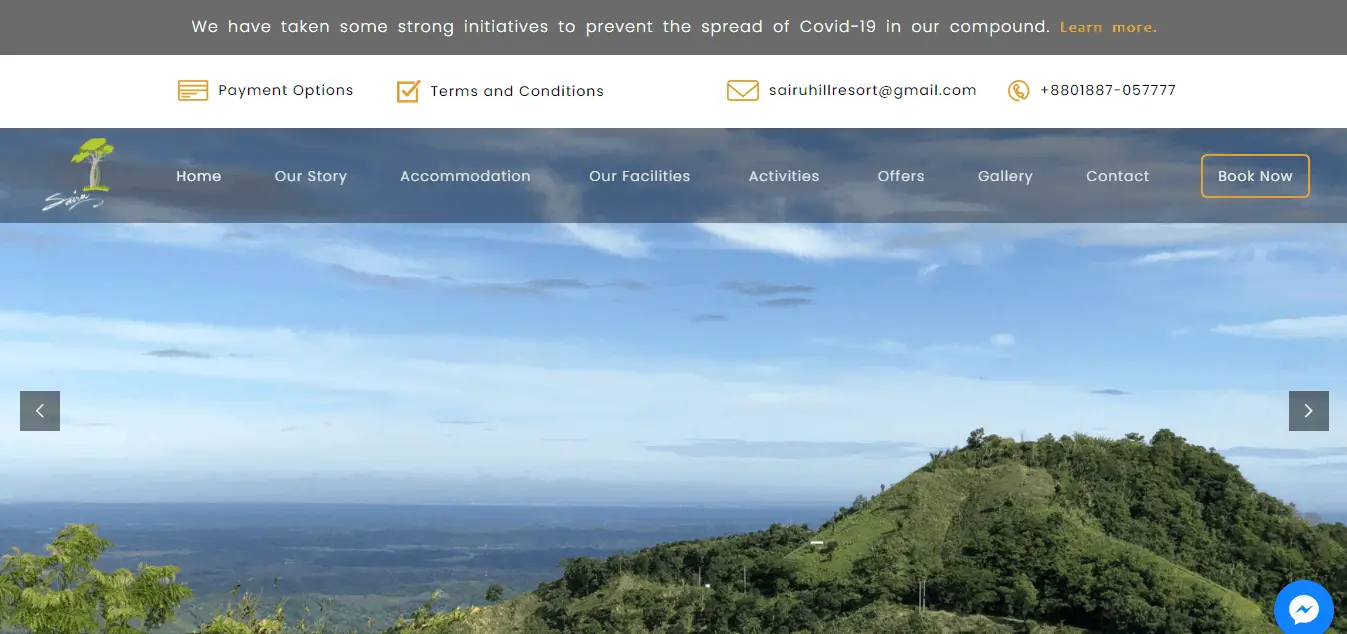 Address: Baro mile, Chimbuk Road, Bandarban – Thanchi Road, Y Junction, Shualock, Chittagong 4600, Bangladesh
Phone: +880 1887-057777
Room & Suites
Premium Room
Executive King Room
Executive Twin Room
Shangu View
Shangu View Terrace
Shimul Tola Cabin
Facilities
Complimentary tea/coffee
Safety Locker
24/7 room service
Free Wi-Fi
Complimentary Breakfast
Prayer mat (on request)
Swimming Pool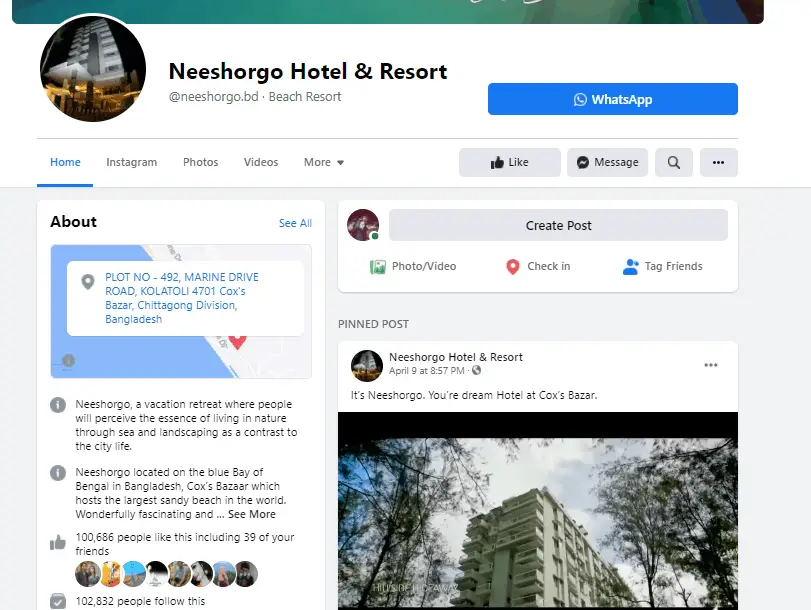 Address: Plot No, 492 Cox's Bazar Marine Dr, Cox's Bazar 4700, Bangladesh
Phone: +880 1627-366399
Room & Suites
Couple Premium Room
Twin Premium Room
Superior Premium Room
Executive Premium Suite
Honeymoon Suite 
Facilities
Free Wi-Fi   
Free breakfast   
Free parking   
Outdoor pool   
Air-conditioned
Baggage storage
Full-service laundry
Convenience store
Fitness center
Meeting rooms
Air conditioning, Refrigerator
Coffee maker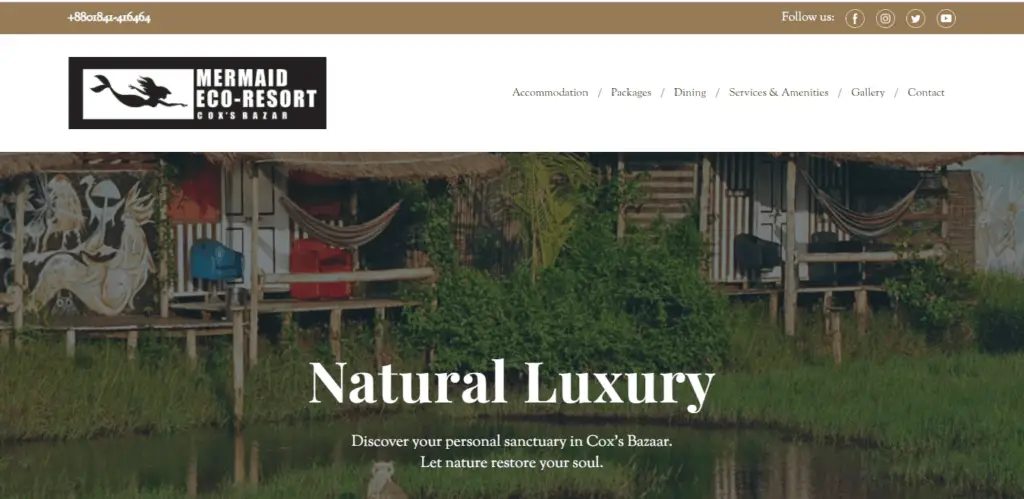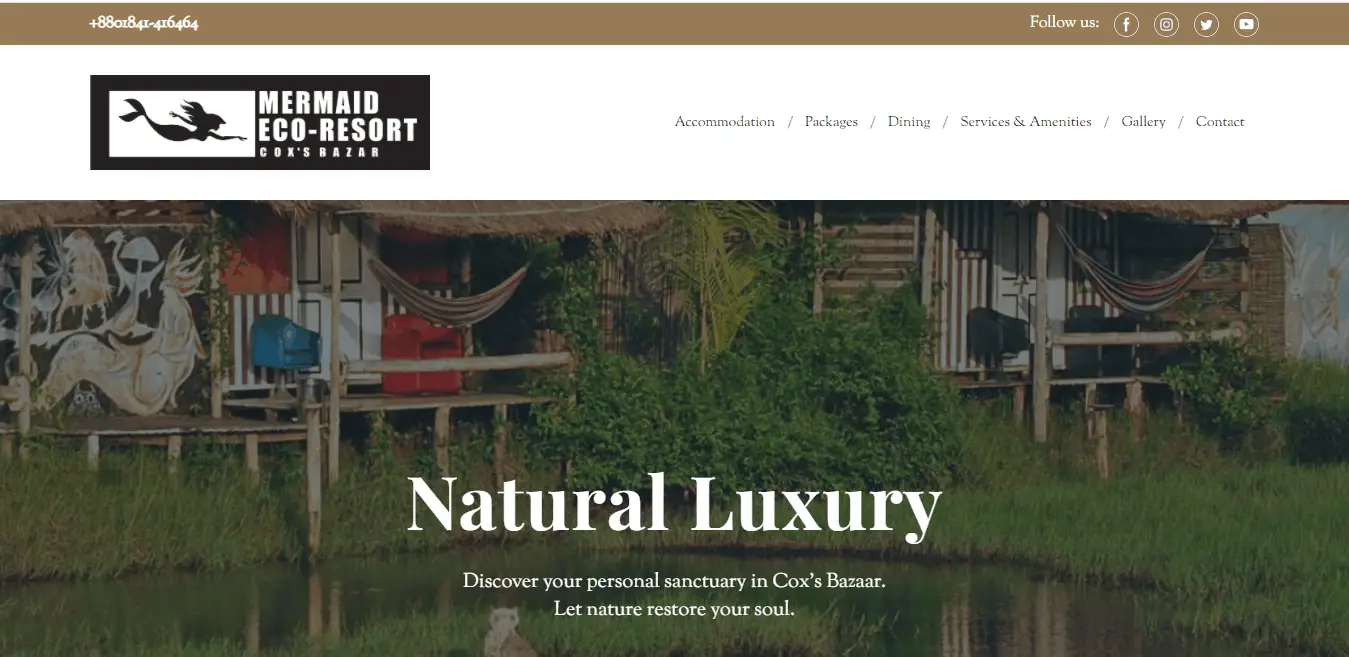 Address: Marine drive road, Pechardwip 4730, Bangladesh
Phone: +880 1841-416464 
Room & Suites
One-Bedroom Bungalows
One Bedroom Water Bungalows
One Bedroom Studio Villas
Two-Bedroom Villas
Special Honeymoon Package
Facilities
Free Wi-Fi in resort premises
Complimentary breakfast
Mosquito nets and natural repellents
In-room dining
Umbrellas upon request
24-hour housekeeping
Address: Marine Drive, Road, Cox's Bazar 4701, Bangladesh
Phone: +880 2-51063998
Room & Suites
Deluxe Single Room with Sea View
Deluxe Double Room with Sea View
Deluxe Triple Room
Deluxe Suite with Sea View
Facilities
Free Wi-Fi   
Free breakfast   
Free parking   
Air-conditioned   
Laundry service   
Beach access
Full-service laundry
Airport shuttle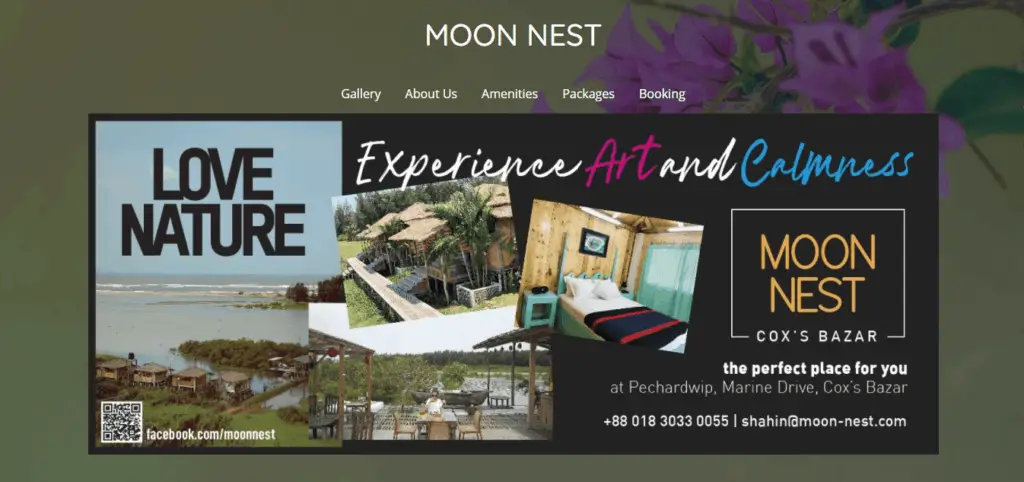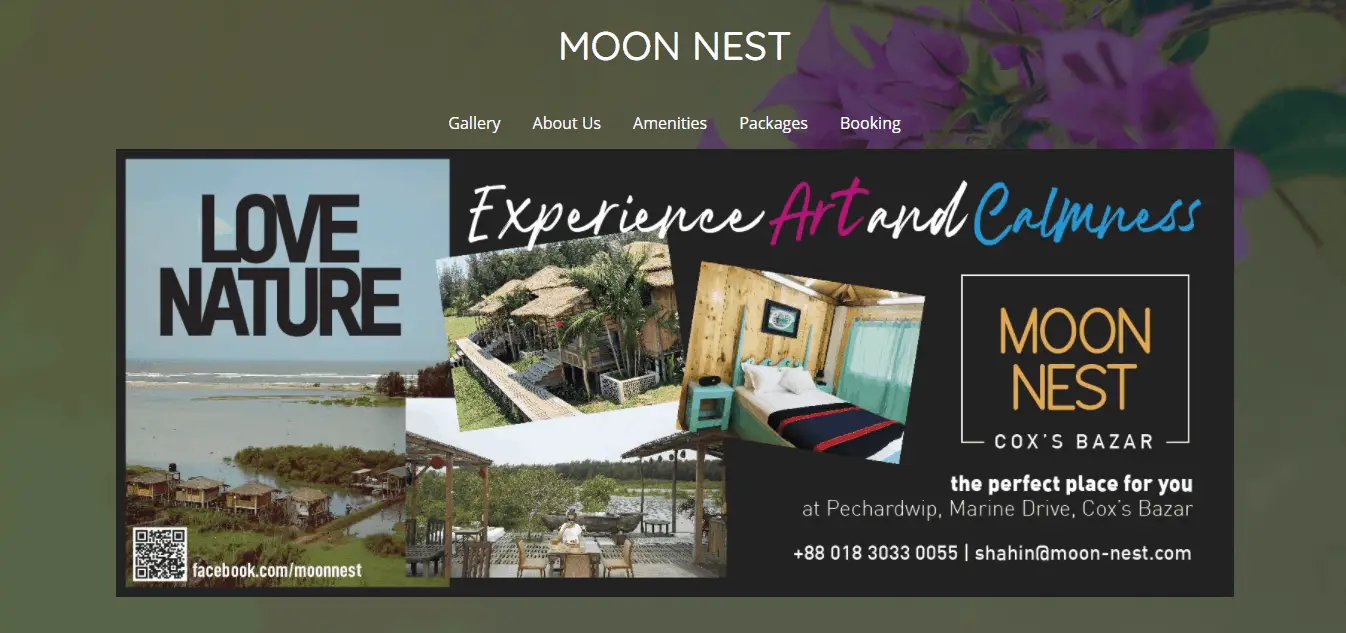 Address: Cox's Bazar – Himchari Rd, Pechardwip, Bangladesh
Phone: +880 1830-330055
Room & Suites
Standard Cottage
Deluxe Cottage
Premium Villa
Junior Suite
Superior Villa
Executive Suite
Presidential Villa
Facilities
Fully air-conditioned rooms
24 hours Room Service
Flat Screen TV
Complimentary Breakfast
Jacuzzi Bathtub in Bathroom
Welcome drink (on arrival)
High-speed internet
A large playground
24th hours Generator Backup within 5 second
Ensuring 100% security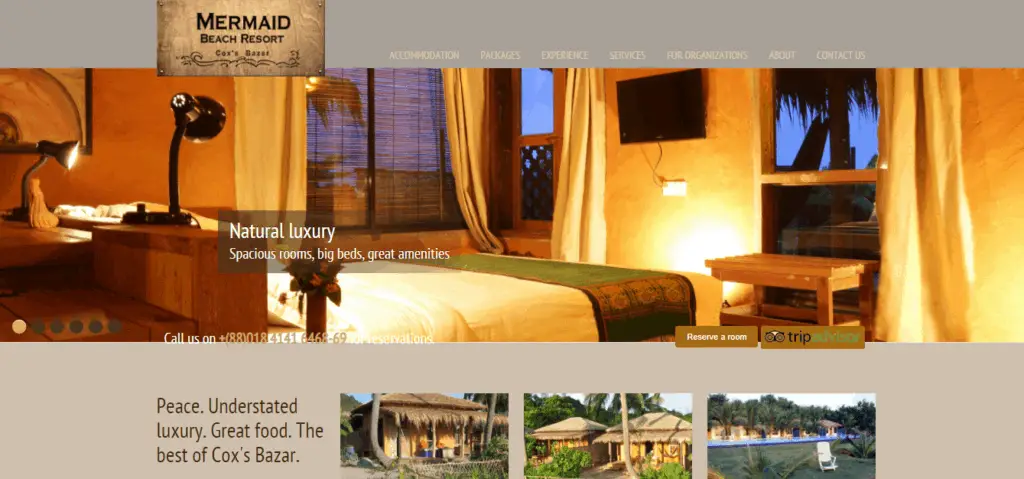 Address: Pechar Dwip Marine Drive, Road, Ramu 4730, Bangladesh
Phone: +880 1841-416468
Room & Suites
Bedroom Beach Bungalows
Bedroom Beach Villas
Bedroom Mermaid Pool Suites
Bedroom Mermaid Suites
Bedroom Family Beach Villas
Beach Villa with Jacuzzi and a Living Room
Facilities
Spacious, elegant rooms with all the amenities you need for a comfortable holiday
An accommodation that appeals to individuals, couples, families, and groups
Excellent kitchen and restaurant serving some of Cox's Bazar's best seafood
Helpful staff that can support your plans to visit other tourist sites in and around Cox's Bazaar
Generator back-up
24-hour security
Free hi-speed internet
24 hrs. tea/coffee set up
Smart TV with satellite connection channel
Hot & cold water
24 Hours Front Desk
Dream Palace Resort
Address: Kolatali More, Hotel Motel Zone, Cox's Bazar 4700, Bangladesh
Phone: +880 1815-699888
Room & Suites
Deluxe Twin Room
Deluxe Room
Deluxe Family Room
Facilities
Grocery deliveries
Daily housekeeping
Concierge service
ATM/cash machine on site
Packed lunches
Currency exchange
24-hour front desk
Room service
Fire extinguishers
CCTV outside property
CCTV in common areas
24-hour security
Free private parking
Family rooms
Non-smoking rooms
On-site coffee house
Bottle of water
Free WiFi
Palm Riviera
Address: Kastura Ghat Rd, Cox's Bazar, Bangladesh
Phone: +880 1975-616807
Room & Suites
Deluxe Room
Single Room
Couple Room
Double Bed Room
Royal Room
Facilities
Beachfront
Free Internet Access
Free Parking
Swimming Pool
Free Airport Shuttle
Kitchen/Kitchenette
Restaurant
Fitness Center
Handicapped Rooms/Facilities
No Smoking Rooms/Facilities
Allergy-free room
Packed lunches
Sun deck
VIP room facilities
Ironing amenities
Daily housekeeping
Diving
Grocery delivery
Game room
Designated smoking area
Bar
Shoeshine
Invoices
Soundproof rooms available
Laundry services
Water sports
Fishing
Air conditioning
Car rental available
Room service
On-site parking
Trouser press
BBQ facilities
Balcony/terrace
Water Park
Shared lounge/TV area
Divine Eco Resort
Address: Hotel Motel Zone-2, Kolatali Beach Point, 4700, Bangladesh
Phone: +880 1972-090950
Room & Suites
Standard Twin Room, Sea View
Family Room
Deluxe Triple Room, Sea View
Royal Villa, Ocean View
Deluxe Villa, Garden View
Deluxe Triple Room
Family Villa
Standard Double Room, Sea View
Facilities
Free Wi-Fi
Parking
Laundry facilities
Complimentary breakfast
Express check-out
24hr front desk
Increased accessibility
Concierge service
Airport shuttle (surcharge)
Grill
Concierge service
24hr front desk
Express check-out
Airport shuttle (surcharge)
Parking
Increased accessibility
Complimentary breakfast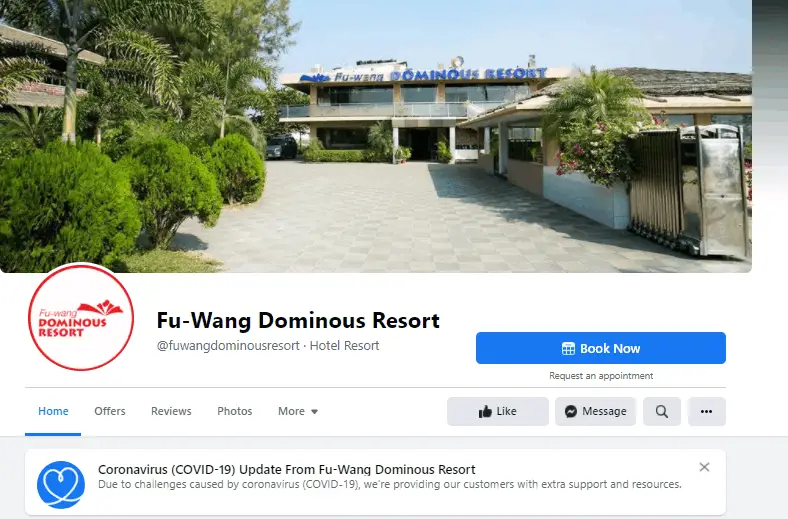 Address: Labonee Point, Sea Beach Road 4700 Cox's Bazar, Chittagong Division, Bangladesh
Phone: 01619-717279
Room & Suites
Super Deluxe Double
Premium Double
Twin Share
Facilities
Complimentary Breakfast
Fully Air-conditioned
42″ Plasma TV with satellite channels
IDD Telephones
Internet Wi-fi and Broadband
Mini Fridge, Drinks, and Snacks
Hot and Cold running water
Shower, Hair Dryer
All rooms are non-smoking
Koyla, Charcoal Grill, and Indian Cuisine
Tea and Coffee Shop
Juice Bar
Garden with Shisha and Cinema
In-house Laundry
Car Parking
Bashati Bay Resort
Address: Plot # 3, Block# C, Saikat R/A, Kolatali Road, Cox's Bazar 4700, Bangladesh
Phone: +880 1826-981981
Room & Suites
Luxury Suite
Deluxe Suite
Executive Suite
Premier Suite
Premier Twin Room
Exclusive Suite
Facilities
Wi-Fi available in all areas
Daily housekeeping
No smoking
Cable or satellite TV
Seating area
Laundry facilities
Air-conditioned
Meeting/Banquet facilities
Free toiletries
Shower, Hairdryer
24hr front desk
Free Wi-Fi
Increased accessibility
Concierge service
Room service
Complimentary breakfast
Private parking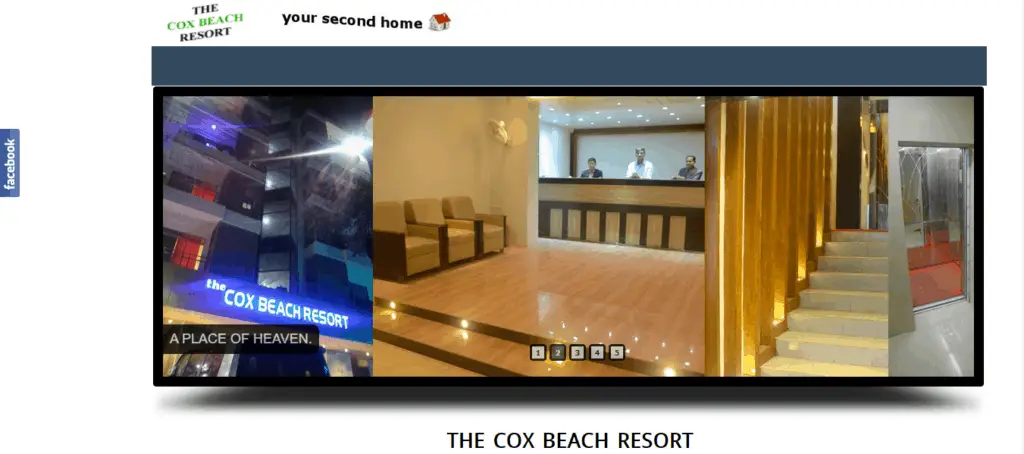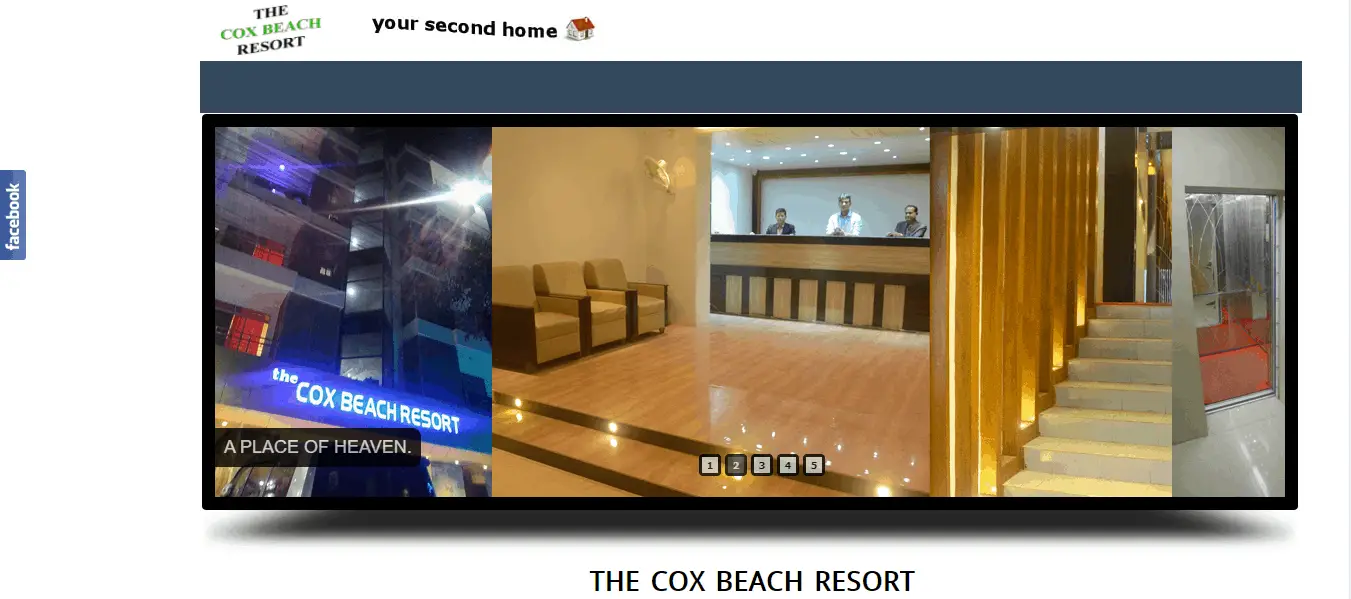 Address: Plot 15, Block A, Main Rd, Cox's Bazar, Bangladesh
Phone: +880 1840-477990
Room & Suites
Deluxe Couple Room, Pax-1
Deluxe Couple Room, Pax-2
Deluxe Twin Room, Pax-3
Deluxe Twin Room, Pax-4
Facilities
Special amenities in all bathrooms
24 hours satellite channel with 32" LED TV
24 hours room service
24 hours CCTV monitoring, 
Fire extinguishers system
Auto Power Generator with AC coverage
Free Hi-Speed Wi-Fi Internet Access
Uninterrupted 24×7 full power supplies