Last Updated on April 13, 2021 by Aminul Haque Shahin
In the lockdown time, specially if you are living in any metropolitan city; then you must need to have a Movement Pass issued by Bangladesh Police to go outside or to avoid any kind of issues may happen.
The process is pretty straightforward and you must have to have one from April 14, 2021.
Here is the process of collecting your pass from Bangladesh Police website within just 1 minute.
Here are the steps to follow:
Step 01: Go to this link and click on the button named "Apply For Movement Pass". Check the image below –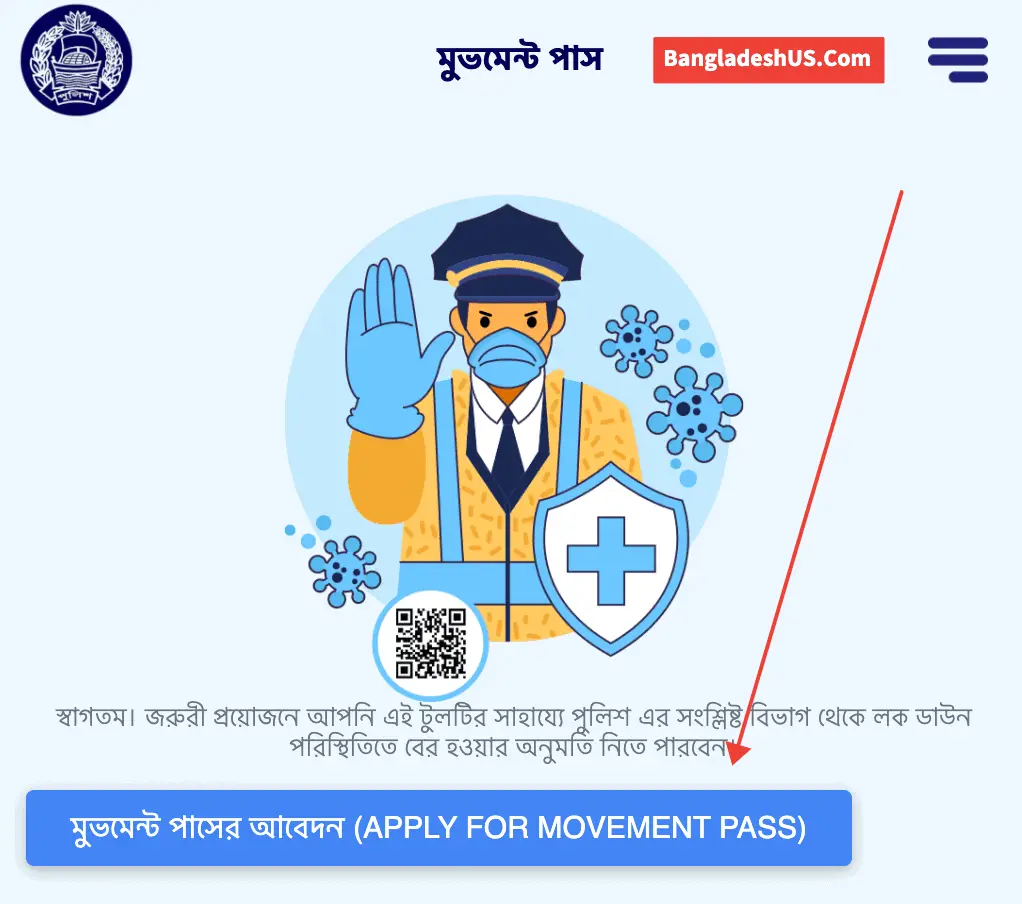 Step 02: In the second step, enter your mobile number that you are using (and active) and click on " i am not a robot" and then click on the "Submit" button. Follow the image below.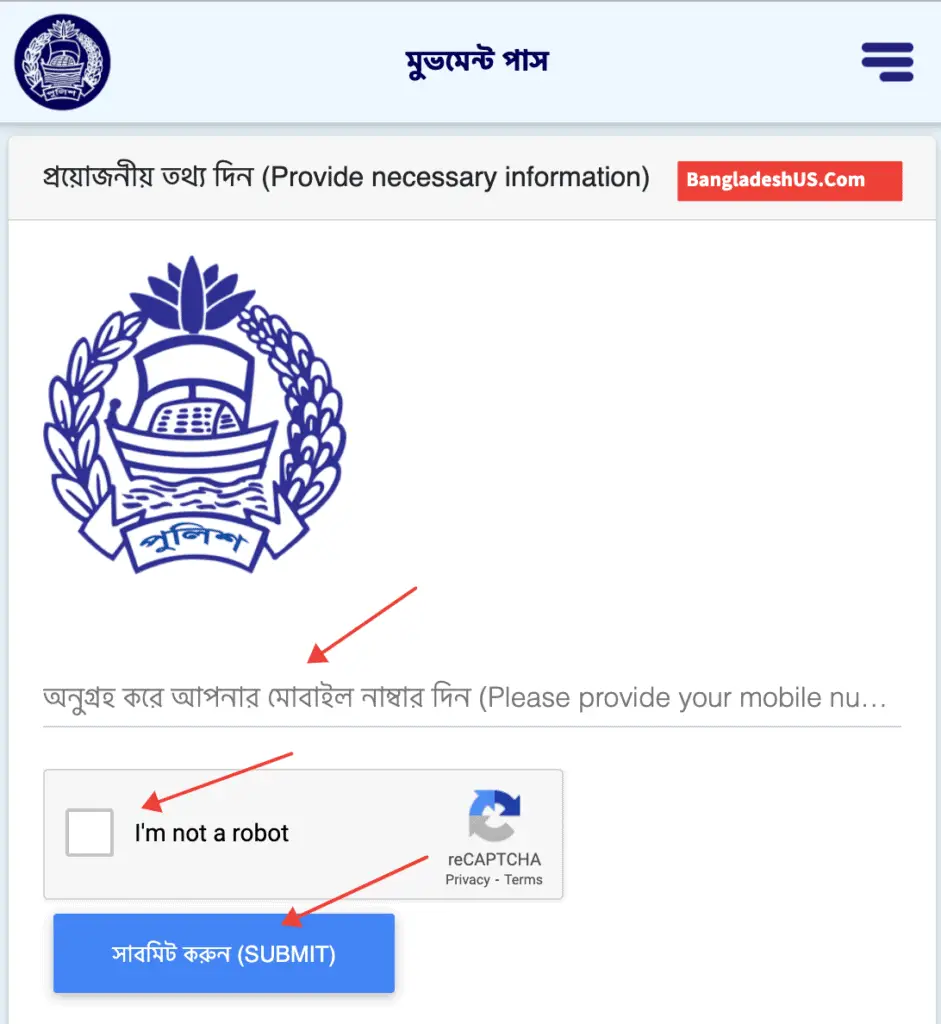 Step 03: In the third step, enter your date of birth without giving it any space within date and year and days and then click on the submit button again. Follow the image below –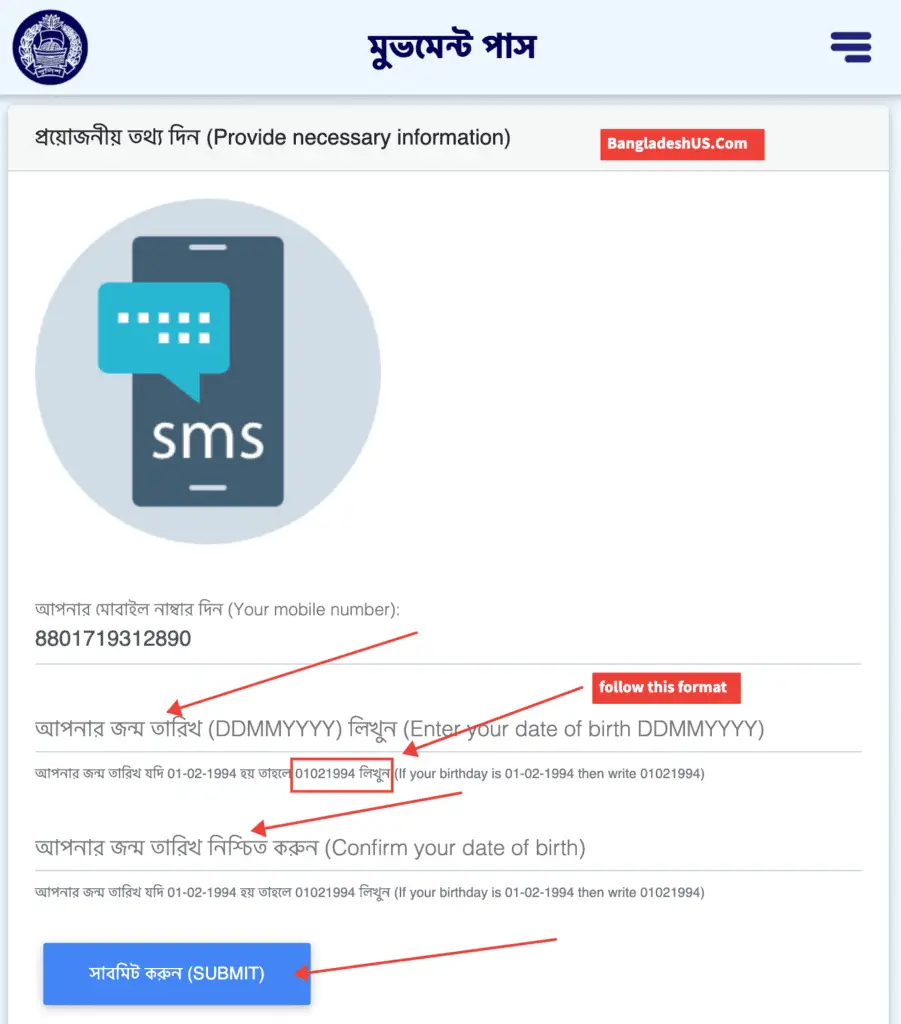 Step 04: In the 4th step, you have to enter all the information to verify you and your destinations. Here, you have to enter your nearest police station name, the police station of your destination, your full name, age, gender, the reason for the movement pass, your date of using that pass, and the possible validation expiry time & date (automatically applied by the system and usually 3+ hours are given ), any Identity verification number like NID/Passport/Driving License or Student ID, whether you want to go outside with your car or not, and at the last you have to drag and drop your Photo from your computer or Mobile Phone. Once you are done entering all the information mentioned above, click on the submit button. Please follow the image below for the full instructions.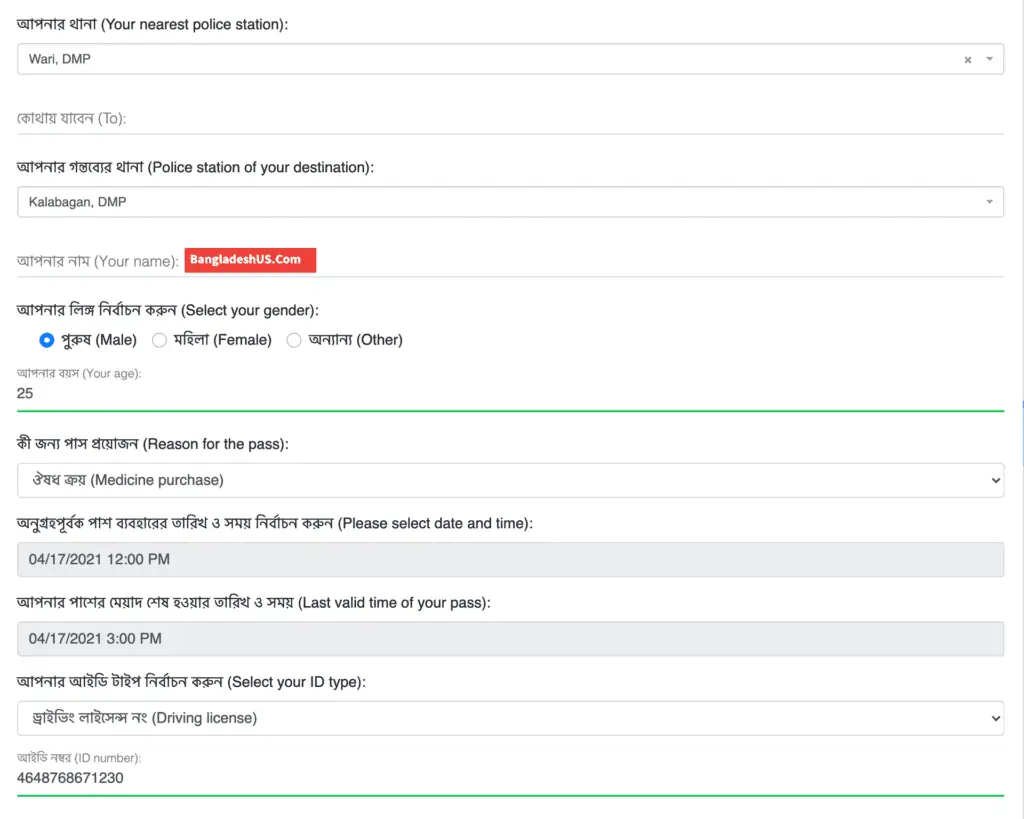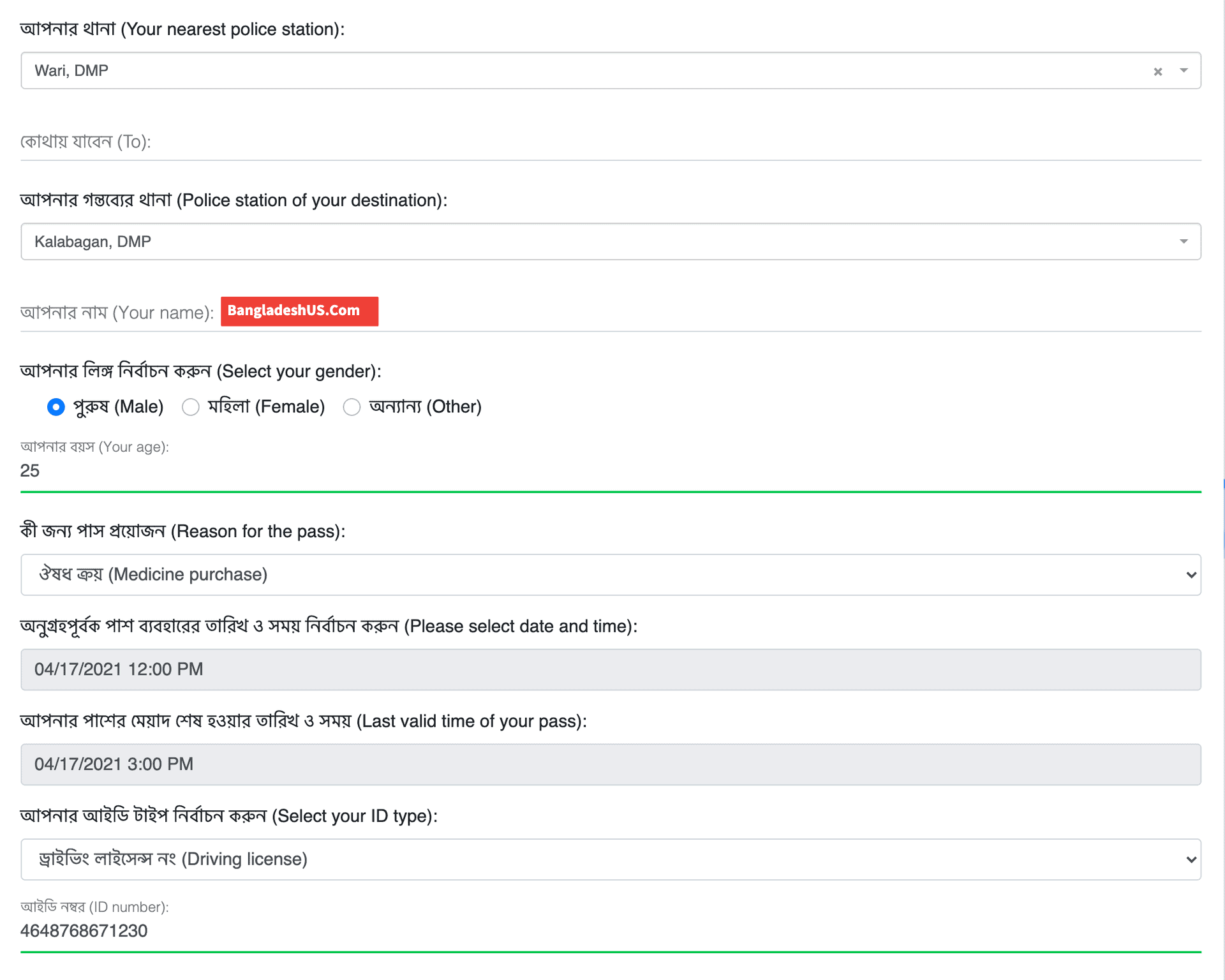 Step 05: You will get a form to download and print it out or store it on your Mobile phone while you go outside.
You are done.
Hope this guide will help you get your Corona Lockdown Movement Pass from Bangladesh Police and you can use it whenever required.
Thanks.