Last Updated on September 30, 2019 by Aminul Haque Shahin
Bangladesh Government launched .bd and .বাংলা domain name for the Bangladeshi people. The BTCL actually take care of all the domain selling and transferring and acquisition process. They also manage the customer support department.
That means, no private domain and hosting company can sell the .bd and .bangla domain and the owners of those domains are basically Bangladesh Government.
So, how to buy .bd and .বাংলা domain name? Here is a step by step process to follow –
Step 01– Go to this link and click on "Create an account" as a new domain buyer.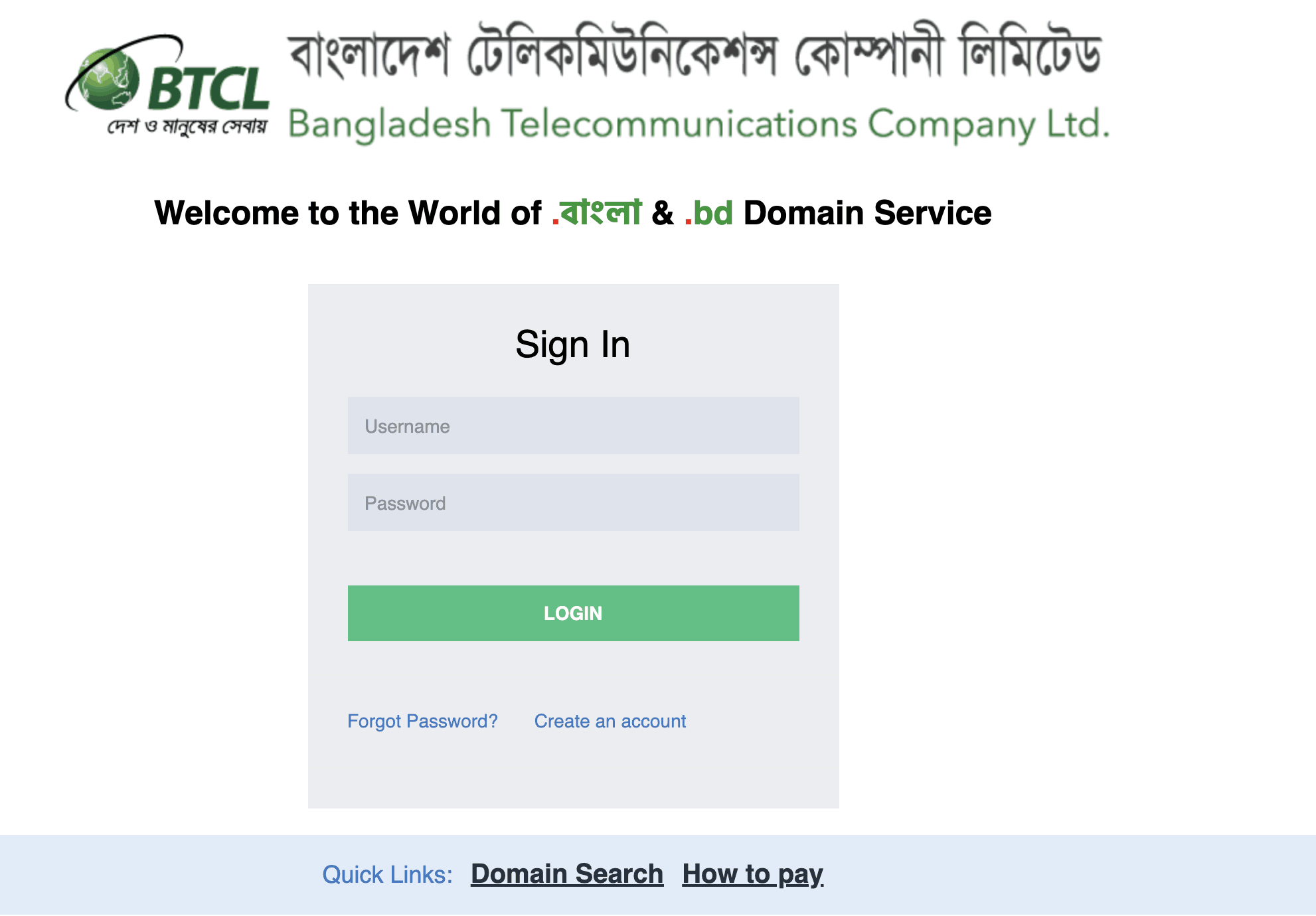 Step 02– Select Registration Type to "Individual" if you are a general people of Bangladesh. Click on "Organization/Institution/Company" button if you want to register a .bd domain for your university, organization or government companies. Click on the box button to stay agreed with the Terms and Conditions and then click on the "Continue" button.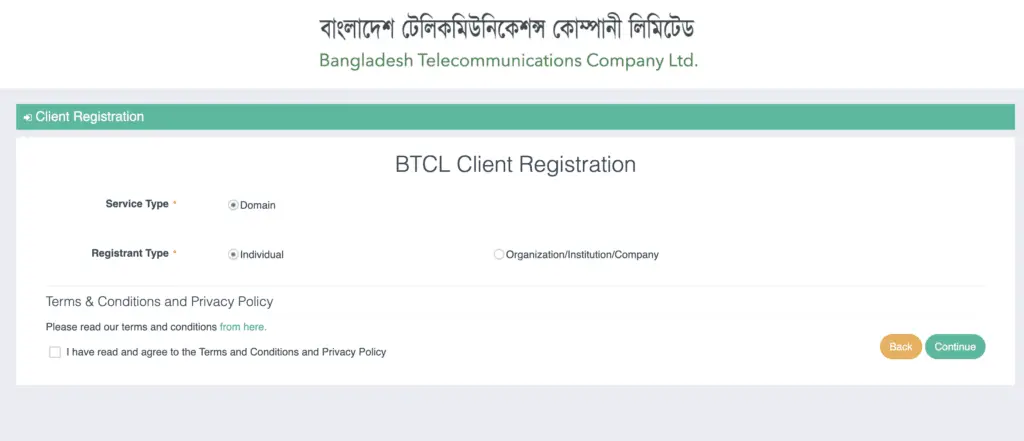 Step 03 – Enter your details like Name, address, email address, NID or Passport Number, Date of Birth and a unique Username and Password. After all the input, click on the "Submit" button.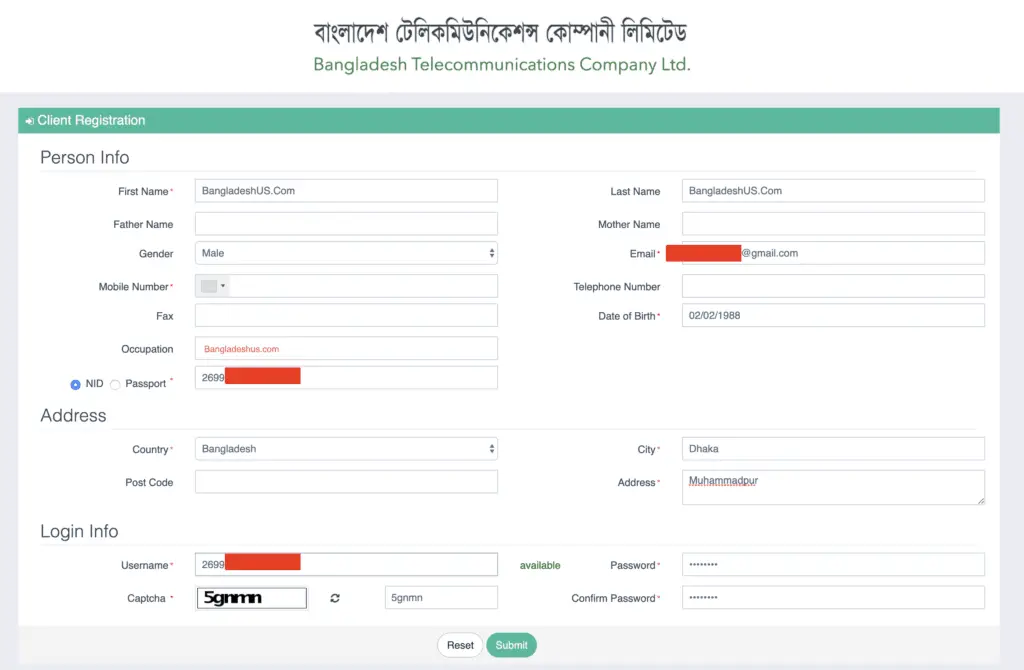 Step 04– A pop-up will arise saying that, you may have to submit your NID or Passport Documents at later in order to buy .bangla or .bd domains from BTCL sites. Just click on the "Agree" button.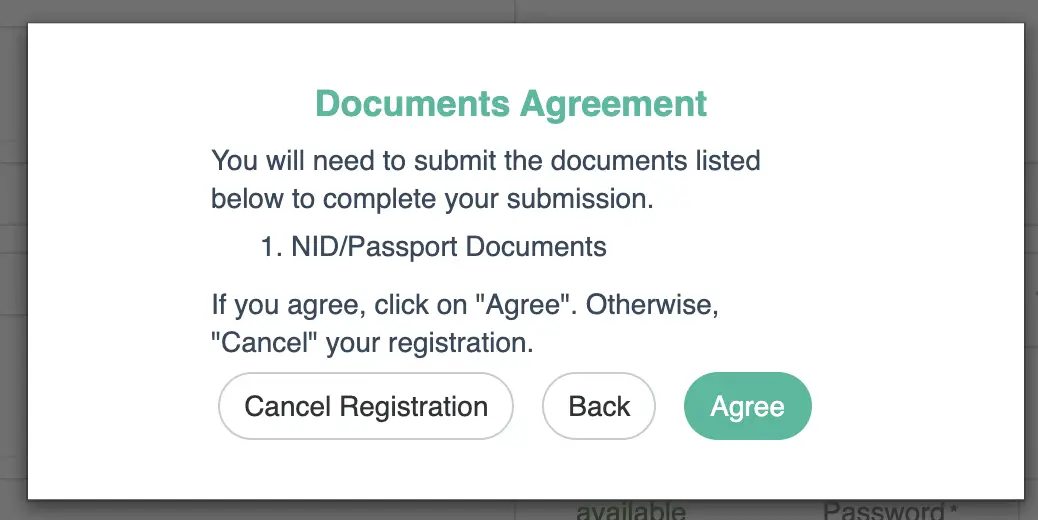 Step 05– BTCL just sent you an email to your email address. Please check and click on the first link called "Click here". This will validate and verify your email address as a part of the process.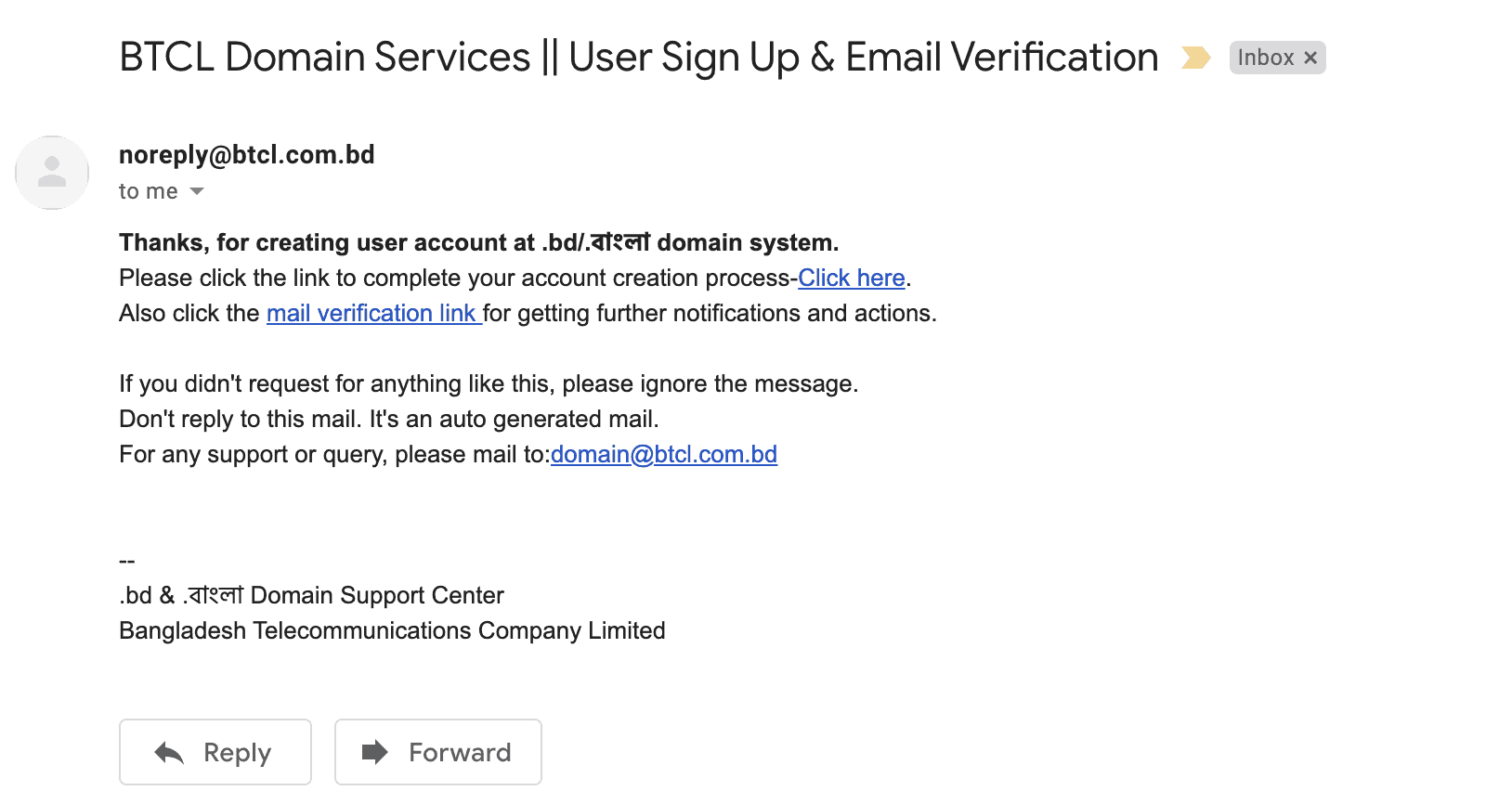 Step 06– Once you click on the verification link in step 05, you can log in to the Domain Panel of BTCL. Just enter your Username and Password (those you made on step 03 of this article) and click on "Login".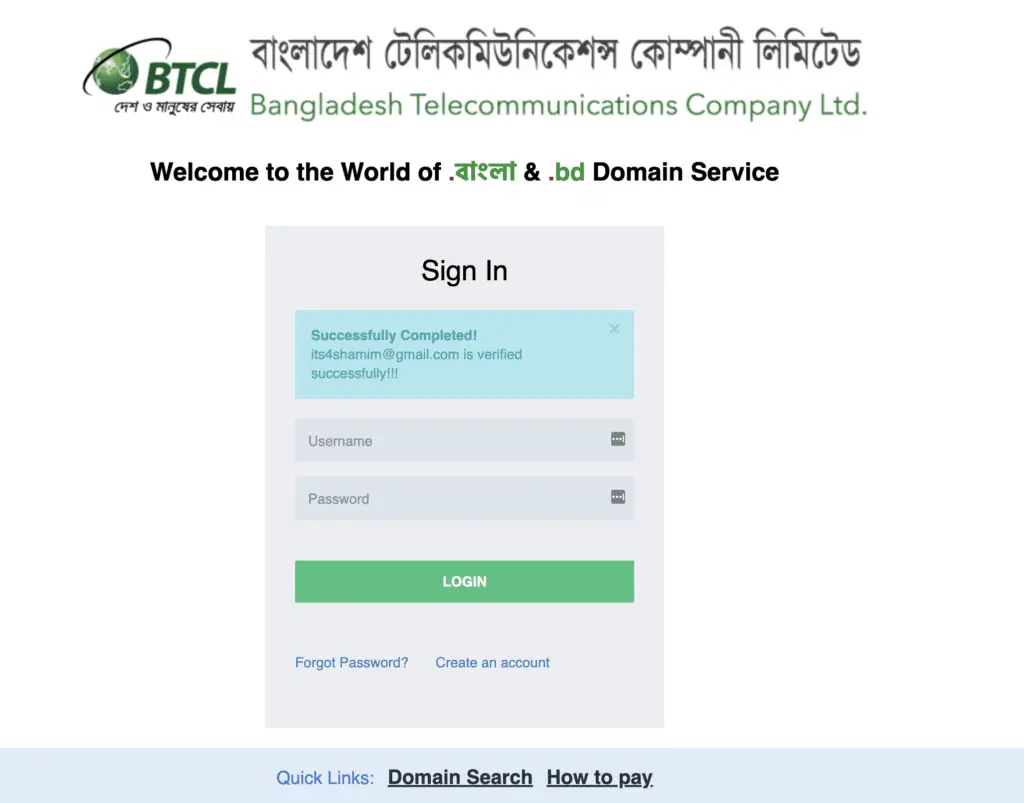 Step 07– You can see the Domain Cpanel now. Just like the image below. Click on the Domain section from the left sidebar.

Step 08– You will find a Yellow box at the dashboard on the step 7 and click on it to submit your NID or Passport photos.

Step 09– Once you submit your NID photo, you can now search domain and start buying it. There is multiple age tiers of the domains available to buy. For example, you can buy a domain for 2,3,4 or even for 5 years.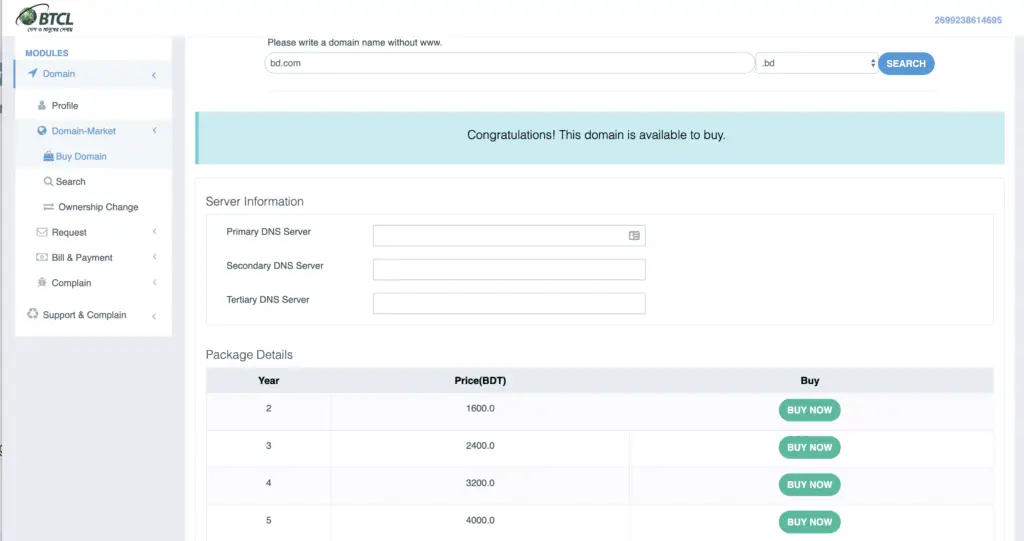 Step 10– Someone from the BTCL will email you or call you and approve your Registration to Domain Panel and the Domain name you applied to buy.

Step 11 – You have to have a Teletalk SIM card or manage one to pay the BTCL (Which is weird and I think, BTCL should change the payment system or include more system in near future) to buy the domain names. The process is – once your account is fully activated, you can request to buy a domain name and then you will get an Invoice Number. Take that invoice number and SMS it (from your TeleTalk) to BTCL following this –
Go to your SMS option and type BTCL<space>INVOICE_ID . Send to 16222. 
You will get a PIN_NUMBER in return message.
and then again,
To confirm payment, In SMS type BTCL<space>YES<space>PIN_NUMBER

This is it. From the dashboard, you can also create support Ticket to BTCL domain support department for further issues.
If you have any questions, please do let us know.