Last Updated on October 11, 2017 by
Are you considering visiting Cox's Bazar, Bangladesh?
Of course, Cox's Bazar offers plenty to do and see. Listed below are quick facts on Cox's Bazar and tips and suggestions to consider when planning your next vacation at Cox's Bazar.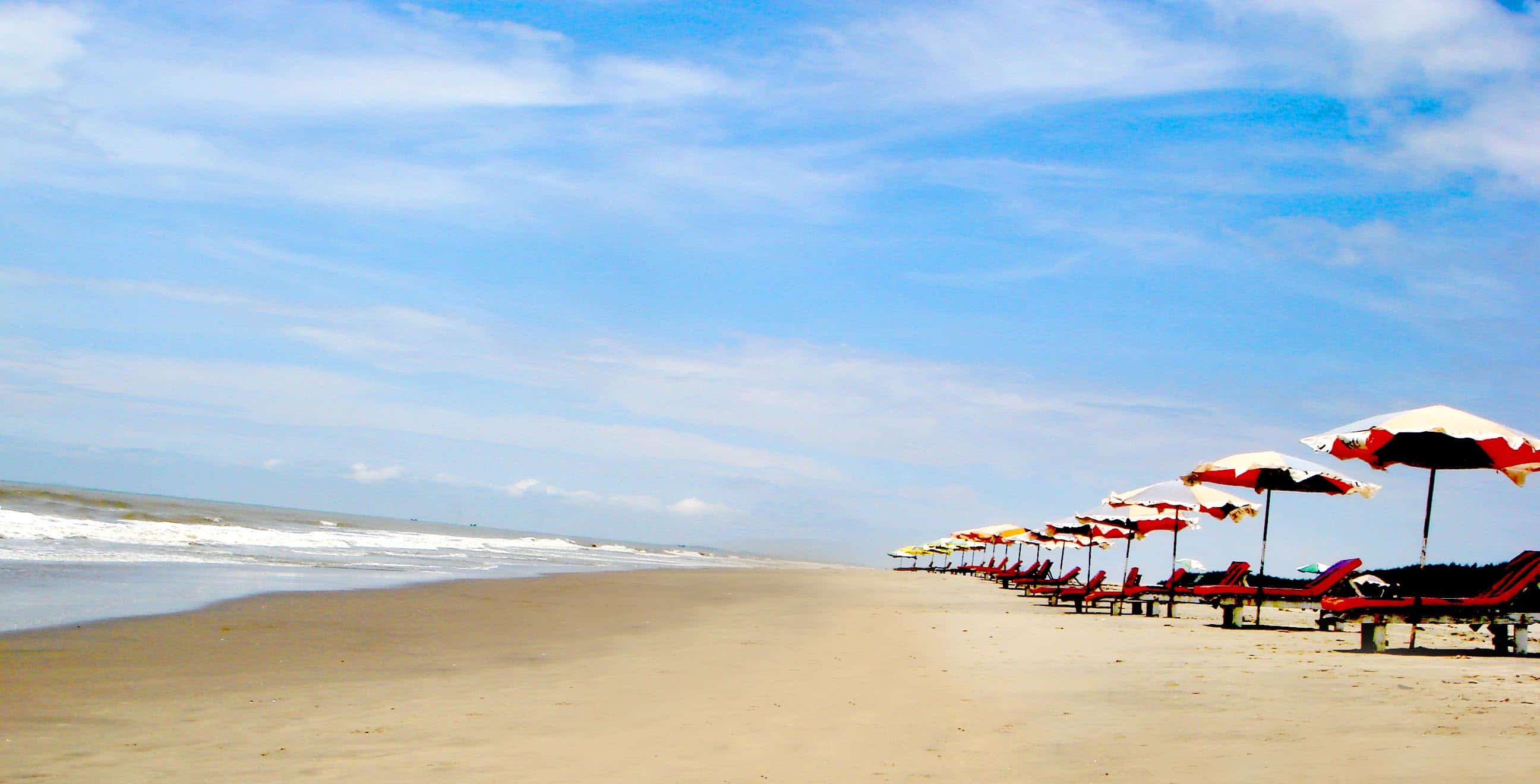 Quick Facts on Cox's Bazar
Division – Chittagong Division
District – Cox's Bazar District
Currency – Bangladesh Taka
Area – 6.85 km² (2.64 sq mi)
Elevation – 3 m (10 ft)
Population – 51,918 people (2007 estimate)
Language – official: Bengali
Regionally Spoken – Chittagongian, English, Bengali
Cox's Bazar is a patchwork of many things. You can see the locals catching fish from the endless depths of clear turquoise water in the Bay of Bengal. You can also see people from various regions and nations purchasing and selling exotic goods. Or, how about walking along the beach unfurled across miles?
If you're visualizing those images and tempted by them, then you know you must visit Cox's Bazar, an amazing destination to savor!
The sunny, surreal atmosphere of Cox's Bazar with tropical weather, sun-baked dazzling beaches, the multitude of aquatic species, waterfalls make it a fantastic spot for holiday enthusiasts.
Why I Love Cox's Bazar
It was two years ago, in 2015, when I last visited Cox's Bazar. After traveling overland from Dhaka through Chittagong City to Cox's Bazar in June 2015, embraced me — the sun-soaked beaches, dazzling, waterfalls, safari park, and laid-back tropical vibe. They pretty much flabbergasted me!
I have traveled to Cox's Bazar numerous times and while some things always change, but the core remains the same.
I always loved hanging around by the beach, cruising through the lush countryside in rickshaws in the evening. The evening ceremony of watching the sun melt into the Bay of Bengal was a sight to devour!
And, I love the Cox's Bazar locals — assiduous, welcoming, optimistic and always frankly.
What are the Main Attractions of Cox's Bazar
Cox's Bazar is a town and a fishing port spread across 6.85 square kilometers. Cox's Bazar is more than beaches. Sweetened with the sun, Bay of Bengal, seafood, sand and serenity, there's nowhere in Bangladesh quite like Cox's Bazar. Here are the main attractions of Cox's Bazar:
Cox's Bazar Beach – Bangladesh boasts the world's longest beach, stretching across 120 kilometers. Cox's Bazar Beach is the main attraction of the town. The beach pulled in the most number of tourists in Bangladesh, thus being the top tourist destination of Bangladesh. Walking on the world's longest stretch of beach in the evening is bound to give you goosebumps.
Himchari National Park – located south of the Cox's Bazar town, it also pulls in a significant number of tourists every year. The park was founded in 1980 as a conservation area of recreation, education, and research.
Once you will enter the park, you're likely to found yourself lost in the beauty of lush tropical rain forest, tress and grasslands. Waterfalls are the condiment that complements such imaginary place.
You'll see a number of waterfalls in the park. The biggest of the waterfalls cascades down a rocky, tree-covered cliff and descends on the sandy, sun-baked beach.
Aggmeda Khyang – it's a large Buddhist monastery. The Buddhist monastery features an assembly hall and a prayer chamber. It also contains a number of small and large bronze Buddha images. It's also a repository of valuable manuscripts. The place is revered by 400,000 Buddhists living in Cox's Bazar and the Chittagong Hill Tracts. And, the monastery is visited by thousands of people every month.
Ramu – it's a small village with a sizeable population, mainly Buddhist, located about 10 kilometers from Cox's Bazar. The main occupation of the people is fashioning handicrafts. The Ramu people also partake in agricultural activities and produce homemade cigars. The village is quite reputable for the handmade merchandises.
Bangabandhu Sheikh Mujib Safari Park – it's the first safari park established in Bangladesh. This is a tropical evergreen forest and hosts invaluable tress, such as Boilam, Garjan, Telsur and Chapalish. It also contains herbs, creepers and shrubs. The forest hosts several endangered animals.
A large area always under surveillance contains the animals. You can hike into the forest and catch the animals and other wonders. There are jeeps and buses that will grant you a tour in the forest too.
Tips and Warning
Respect the locals' culture, tradition and custom. Don't go topless or wear a bikini. You need to be careful of illicit drug use in Cox's Bazar. There has been a recent influx of methamphetamine in Cox's Bazar.