Last Updated on July 8, 2021 by Adnan Musa
Bangladesh is a country full of natural resources and since its independence, Bangladesh has come a long way. Now Bangladesh has entered the era of digitalization where the young generation is leading from the front. Many young people are coming up with some extraordinary ideas to improve the socio-economic condition of Bangladesh. Today we will know about the top 10 young entrepreneurs of Bangladesh who are working for Bangladesh's pride.
Top 10 Entrepreneurs In Bangladesh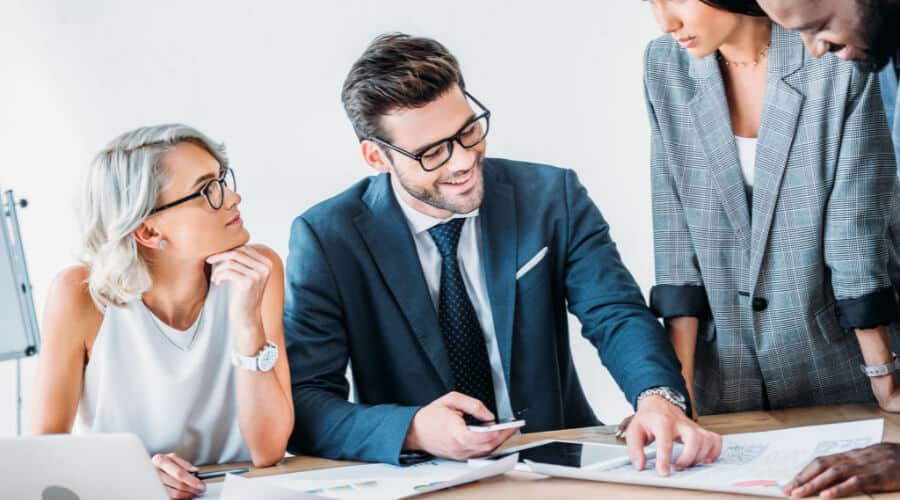 1. Raisul Kabir
2. Tamanna Ahmed
3. Habib Ullah Bahar
4. Md. Atiqur Rahman Sarker
5. Breity Sabrin
6. Khobaib Chowdhury
7. Md. Waliullah Bhuiyan
8. Hussain M Elius
9. Ayman Sadiq
10. Adnan Imtiaz Halim
Raisul Kabir is a very talented and one of the most famous and noted entrepreneurs in Bangladesh. He is the founder of Brain Station 23 and he started this startup right after he graduated from BUET in 2006. Currently, Brain Station 23 is one of the leading software companies in Bangladesh and providing services nationwide as well as internationally. Brain Station 23 has become a Global name in the Netherlands, Denmark, Switzerland, Canada, UK, USA, Israel, and the Middle East countries. In 2013, 2014, and 2015, Brain Station 23 was awarded as one of the top 10 software outsourcing companies in Bangladesh. 
The man who is behind all the success of Brain Station 23, Raisul Kabir completed his graduation from BUET in EEE. Then he completed his MBA from EWU. Brain Station 23 is not the first startup of Raisul Kabir. His 1st startup was Paradigm Neomedia a famous web design company. He started it in 2003 when he was a student. He was also the founder of Biponi, an e-commerce company that he sold for an undisclosed sum to Zero Gravity.
Tamanna Ahmed is the co-founder of PRISM and founder of UC Events. She completed her graduation from North South University in 2016 and then completed her Master's Degree in Environmental Science in 2019 from North South University also. From an early age, she was ambitious and wanted to do something. The online business is booming in Bangladesh but there is a very common problem for the f-commerce/e-commerce businesses and that is a storefront for their business. They at least temporarily require a storefront where they can exhibit their products and interact with the customers. Tamanna Ahmed realized the problem and she with her other partners at PRISM came up with an innovative solution to this problem.
They designed a multi-designer facility that helps the people with f-commerce businesses get a common shared space to manage their sales, inventory, and orders. So, it will become a prime point for customers where they can come and pick up orders and exchange purchased items. Apart from Prism, Tamanna Ahmed is also the founder of UC Events where you can organize fashion exhibitions for small-scale businesses and women entrepreneurs. Awards won by Tamanna Ahmed are –
a) Commonwealth Youth Advocacy Training, Mauritius 2016
b) Save the Nature Award
c) Duke of Edinburgh Silver AwardDuke of Edinburgh Bronze
d) Outstanding Achievement Award
Habib Ullah Bahar is a very renowned businessman and entrepreneur of Bangladesh. He is the co-founder of Field Buzz. Field Buzz is a renowned software development company that develops software for different organizations. Usually, organizations use this software to manage their remote or dispersed operations. He completed his graduation from Bangladesh University of Engineering and Technology in CSE. His 1st startup was PROGmaatic Developer Network. It provided well-secured applications, bugs-free working environment for various companies.
He is also a co-founder of Six Degree Communications. It has provided the first-ever locally manufactured tablet in Bangladesh. Unfortunately, this venture did not work out like the PROGmaatic Developer Network. Habib Ullah Bahar is a very enthusiastic person and all these failures did not let him down. He tries his best and his success comes in the form of Field Buzz.
Md. Atiqur Rahman Sarker came from a remote village in Cumilla and co-founded "Filament" which is currently branded as "MUSPANA." This startup was established in 2008. Some of Md. Atiqur Rahman Sarker's ideas are Muspana Sabuj Chula, clean cooking stove, etc. His idea's got GACC, UN Foundation Spark Found. From the beginning, MUSPANA is working as a local distributor of various electrical & electronic products, biomedical equipment that includes battery chargers, solar charge controllers, inverters, solar street light controllers, LED lights, clean cookstove, etc. He completed his graduation in 2007 from BUET in EEE. The philosophy of Atiqur Rahman is "Every challenge is a sort of opportunity to learn from."
Breity Sabrin is the co-founder and CEO of Just Storys Ltd. Breity Sabrin began her journey as an entrepreneur after working in the advertising industry for over 6 years. She decided to do something by herself therefore she takes things into her own hands and founded "Just Story" which focused on marketing through simple, social, and shareable content. Just Storys LTD is a Digital company that tries to transfer emotion and thoughts through its stories and creates a great advertising opportunity for companies. Since its establishment, Just Storys Ltd. has completed projects for renowned companies like the Grameenphone, Tecno, Savlon, Sheba Platforms Ltd., Crimson Cup, etc. Breity Sabrin completed her graduation from North South University in BBA. Awards won by Breity Sabrin are –
1. Best Performer award by Grameenphone
2. Scholarship from Dhaka Board for Outstanding Result
Khobaib Chowdhury is a BURT graduate who completed his graduation in CSE in 2009. He is a very renowned young entrepreneur of Bangladesh who is the founder and CEO of Styline Collections Ltd. He started his career as a freelancer Android application developer and later he also worked for a few years in Samsung Bangladesh. His successful venture, Styline Collections Ltd. is one of the fastest-growing Modest Lifestyle Platform in Bangladesh. It has attended the MaGIC Accelerator program in Malaysia (August 2016). It is the first startup to participate in this prestigious program.
Md. Waliullah Bhuiyan is another young entrepreneur of Bangladesh who is the founder of the Light of Hope. He completed his graduation in EEE from the Islamic University of Technology and completed the Master's degree in Energy and Environmental Management from Europa Universitat Flensburg. Md. Waliullah Bhuiyan had more than eight years of experience working in the development sector including education, renewable energy, water, climate change, sanitation before he becomes an Entrepreneur. The main mission of Light of Hope is to make primary-level education engaging, interesting, and fun for children through innovative services. Some awards won by Md. Waliullah Bhuiyan are –
1. Energy Globe National Award
2. Spark Changemaker
3. Jolkona Catalyst
4. Dell Education Challenge Winner
Hussain M Elius is the Co-founder of Pathao. Pathao is one of the fastest-growing ride-sharing starts up the company in Bangladesh's transportation system. He completed his graduation from North South University in BBA and then completed the MBA from the same university in 2015. Hussain M Elius was meritorious from his childhood. He learned to code when he was in class 6 and started freelancing when he was in high school. When he was studying at the university he started a UI/UX firm that provided UI outsourcing and consultancy to various renowned organizations. At the age of 27, he along with his friend Shift Adnan started Pathao and 3 delivery agents in 2015.
Ayman Sadiq is a popular online celebrity as well as a young entrepreneur of Bangladesh. He is a graduate of IBA, Dhaka University, and the founder of the 10-minute school. 10 Minute School is an educational platform that provides academic classes from classes 1 to 12 covering the entire academic syllabus of the Bangladesh schooling system. At the beginning of his career, he was a teacher at MENTORS. His experience in MENTORS has motivated him to start the 10-minute school. Since its establishment, the 10-minute school has come a long way and it has become one of the largest online education platforms in Bangladesh. It helps students across Bangladesh to learn tutorials, practice from the follow-up tests, monitor their progress, and compare their progress with others. Throughout his career, Ayman Sadiq has won lots of awards. Some important awards are –
a) Queen's Young Leader Award 2018
b) Global Mobile Awards: Glomo Awards 2017
c) Swiss Embassy Award for Social Impact
d) BRAC Manthan Digital Innovation Award
e) Youth Award 2016
f) Future Leaders' League
g) Forbe's 30 Under 30
Adnan Imtiaz Halim is another energetic young entrepreneur of Bangladesh. He is the founder of sheba.xyz. It is an on-demand home and office service provider company. Sheba.xyz offers different products and services to its clients according to their needs. Before becoming an entrepreneur, Adnan Imtiaz Halim had a versatile career where he worked in various renowned companies. He completed his graduation from American International University, Bangladesh in Electrical & Electronics Engineering (EEE). He completed MBA in Finance from the same university in 2016. He has worked for Grameenphone, Nokia, and LM Ericsson, etc. The first startup of Adnan Imtiaz Halim was jilapi.com. He was a co-founder. Jilapi.com was an online shop for computer hardware and software.