Last Updated on October 11, 2017 by
Trying to find the best budget 3GB RAM smartphone?
As technology continues to evolve, our lifestyle is also improving with it. But, we are becoming more speed-driven, consuming more power. The same is true for the smartphone market. The nature of our tasks may require more efficiency and more speed. And, smartphone brands are up to the task too, churning out 3-4GB RAM handsets.
However, most of us on a shoestring budget find it hard to find a smartphone that would cost us less without cutting back power. The good news is I'm going to introduce you to one such smartphone that packs a lot of power at an affordable cost. You can collect the smartphone for less than 10,000 taka.
The smartphone I'm talking about is Symphony P7 Pro.
Symphony P7 Pro enters the market with a relatively low price tag, high-end specifications, and exclusive features. Symphony P7 Pro is rather an upgraded device of Symphony P7. Although many of Symphony P7 Pro features remained the same as its predecessor, it packs more high-end features.
Let's find out more about Symphony P7 Pro: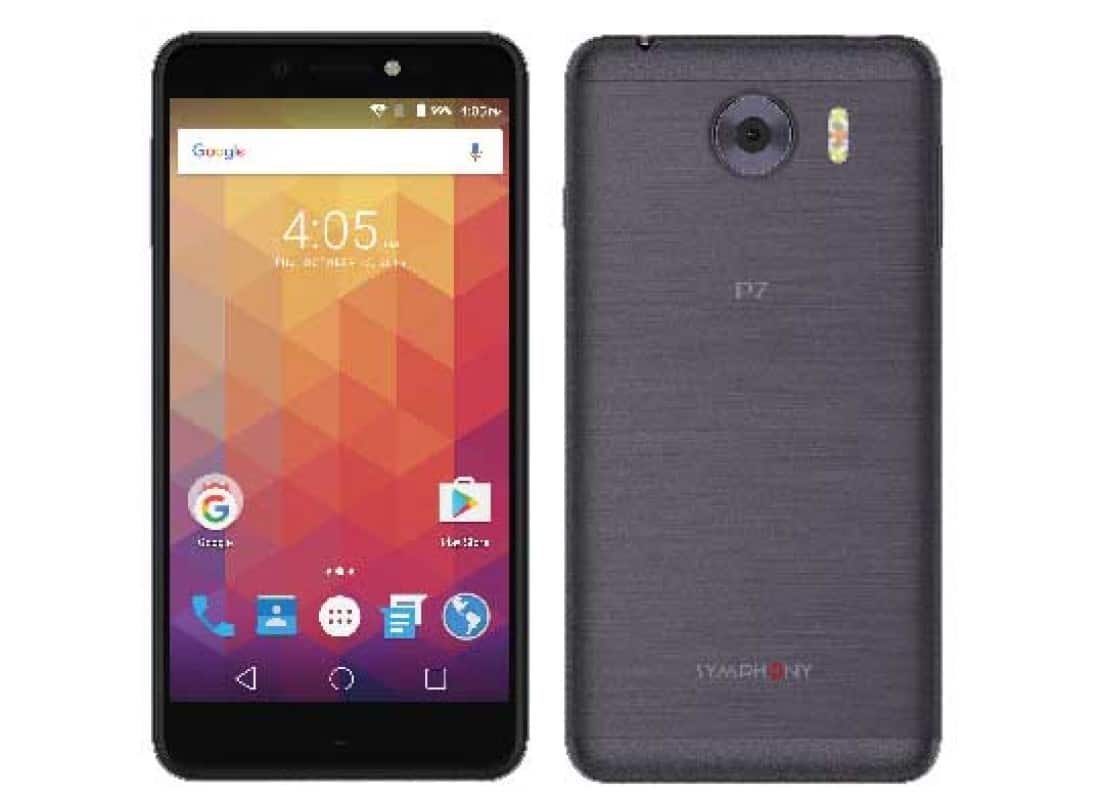 Over the past few years, Symphony has set a standard for inexpensive phones that few can match. Symphony released two P7 series phones: the Symphony P7 and the Symphony P7 Pro.
The P7 Pro is the one that's currently grabbing all the attention. Eye-catching design, more powerful processor, trendy looks, and all within 10,000 taka!
Processor
The main advantage you'll get by purchasing Symphony P7 Pro over Symphony P7 is its processing speed. Symphony P7 has a 1.3GHz quad-core processor. But, the P7 Pro is more powerful, packing a 4x 64-bit Cortex-A53 processor.
The predecessor includes 16GB of expandable storage and 2GB RAM. While the P7 Pro comes with 3GB RAM and 16GB of internal memory. As a result, with the P7 Pro, you'll enjoy 30% more efficiency.
Camera
Symphony P7 Pro comes loaded with a 13-megapixel camera with an f/2.0 aperture that can capture social media worthy snaps. It comes with a secondary 8-megapixel camera. With the 8-megapixel selfie cam, you can take stellar selfies.
Display
Symphony P7 Pro features a 5.3-inch IPS display, which is really good and ideal for watching YouTube videos or movies on. The screen is vibrant, bright and lively.
Price
The current price of Symphony P7 Pro is 9,990 taka.
Final Verdict
Symphony P7 Pro is without a doubt one of the best budget 3GB RAM handsets. The only disadvantage you may experience with the phone is its battery power. It features a Li-ion 2,600 mAh battery, which, I think, is not adequate for a 3GB RAM smartphone. The stunning screen and powerful performance, you can enjoy a smooth multitasking and viewing experience.
Specifications
Main Features
5.3" HD IPS 2.5D Curved Display
1.3 GHz 64-bit Quad Core Processor
13MP + 8MP Camera
3GB RAM & 16GB ROM
2600 mAh Li-ion Battery
Full Specifications
Brand Name: Symphony
Model: P7 Pro
Released Date: April 2017
Status: Available
Connectivity
GPRS: Yes
EDGE: Yes
Bluetooth v4.1
WLAN: Yes
USB: USB 2.0
USB Modem: Yes
OTG: Yes
NFC: No
GPS: A-GPS, GLONASS
Wi-Fi: Yes
USB Mass Storage: Yes
OS And Hardware
OS: Android v6.0 Marshmallow
Processor: 4x 64-bit Cortex-A53 1.3GHz
Chipset —
GPU: Mali-T720
Body
Dimensions: 143.03 X 70.5 X 8.03mm
Weight: 161.6g
Colors: Gray/White/Gold