Last Updated on July 19, 2023 by Aminul Haque Shahin
I. Introduction to E Challan Verification in Bangladesh
Situations such as traffic penalties require the payment via a challan, an official form of receipt in South Asian countries. In recent years, this system transitioned from traditional, paper-based methods to digital platforms in many places, including Bangladesh. One such platform used there is the e-challan verification system.
What is E Challan Verification?
An e-challan is the electronic format of a traditional challan. The e-challan verification system allows individuals to deposit various fees (for example, VAT, Tax, Govt. Service fees) online at a bank or treasury. The system also enables users to check the status of their challan and confirm that their payment has been received and processed.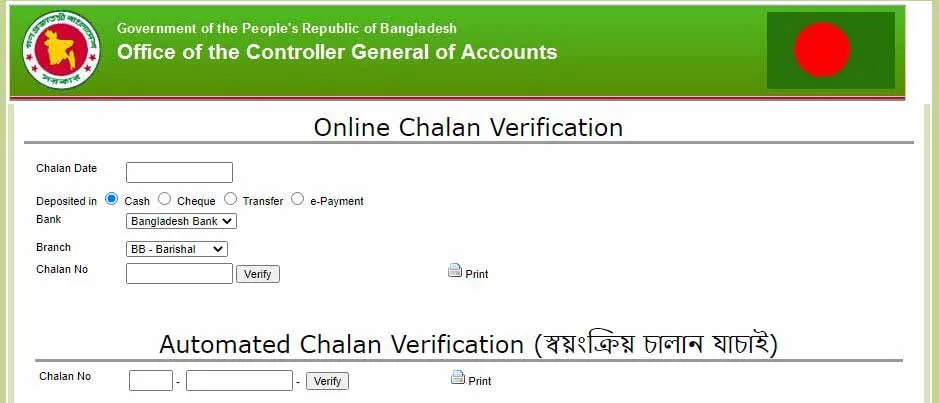 Importance of E Challan Verification
E-Challan verification has several benefits. It allows for fast, transparent processing of traffic violations and the payments thereof. This system eliminates the risks associated with physical paperwork and human errors. It has made the process of detecting and penalizing traffic violations more efficient and less prone to manipulation. It also saves time and effort, bypassing the need to check the status of a challan offline. The ability to easily confirm challan status is an important feature, as it allows users to avoid potential complications related to unpaid or unverified challans. 
II. How to Verify E Challan Online in Bangladesh
In 2023, the need for a seamless and convenient way to verify challans has been more crucial than ever. That's where the online E Challan Verification platform comes in. This user-friendly service provides a quick and straightforward process, helping you verify your E Challans hassle-free. Here's how you can do it:
Step 1: Accessing the E Challan Verification Website
Firstly, using your preferred web browser, navigate to the E Challan verification site. The purpose of this site is to assist users in verifying their challans quickly without the need for excessive documentation or physical visits to offices.
Step 2: Providing the required information
Next, you'll need to input the necessary information. Keep your Challan details such as the Challan date and the payment method (cash, cheque, transfer, or e-payment) handy. Additionally, remember to select the bank where the Challan deposit was made, whether it's Bangladesh Bank or Sonali Bank.
Step 3: Verifying the E Challan
Finally, once all the requested information is provided, it's time to verify your E Challan. Upon successful verification, you'll be able to see the status of your E Challan. If there are any pending challans against your name, it's advisable to settle them promptly to avoid legal consequences.
Remember, E Challan Verification is an efficient way to ensure you're up-to-date with your obligations. Its simplicity and user-friendliness make it a valuable tool in the digital era. 
III. Required Documents for E Challan Verification
Navigating the e-challan verification process in Bangladesh can seem daunting without proper guidance. However, having the necessary documents at your fingertips can help streamline this process.
Types of documents needed
In order to verify your submitted e-challan online in Bangladesh, you will need the following documents:
Vehicle's registration number
Chassis number
Engine number
These documents are integral to the verification process, and they are typically listed on your vehicle's registration certificate or insurance policy.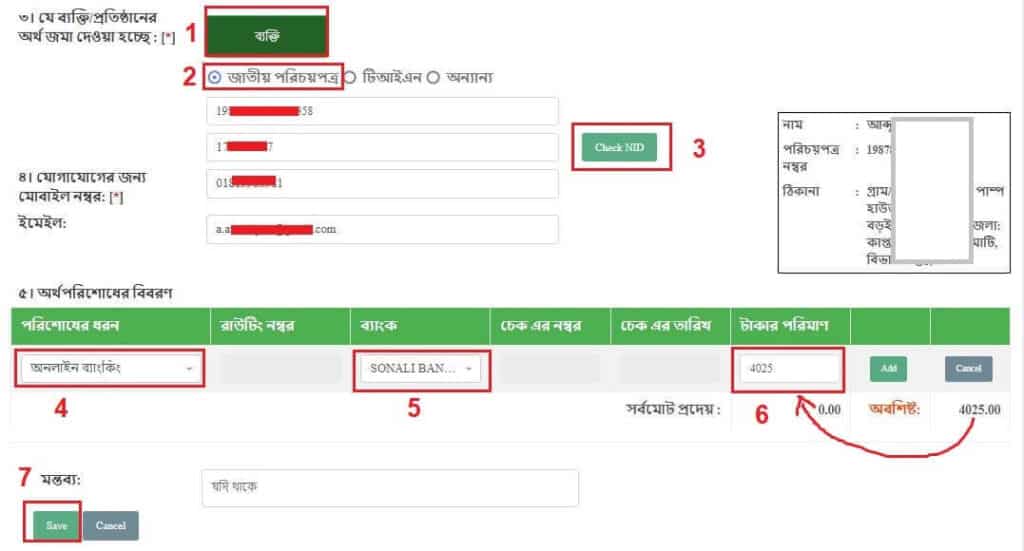 Importance of providing accurate information
Accuracy in the provided information is pivotal to successful challan verification. The details given during verification should perfectly match those on the e-challan issued. This ensures that verification results are accurate and reliable, making it more straightforward and hassle-free for both individuals and organizations to verify their e-challan online in Bangladesh.
Remember, challan verification serves as a critical process to maintain financial accountability and safeguard against any fraudulent activities. Therefore, take your time when entering these details and double-check for accuracy. After all, strategic attention to detail can save you from potential discrepancies and miscommunications down the line.
IV. Benefits of E Challan Verification
The e-challan system has revolutionized the way traffic violations are documented and fined, offering a seamless online process that is not only efficient but also helpful in several ways:
Ensuring the authenticity of payment
The e-challan system makes payments transparent and accountable, which was not entirely possible with traditional paper challans. The online payment status check feature allows users to verify if their payment has been successfully processed, thereby ensuring its authenticity.
Detecting fraudulent activities
With the digitization of the challan system, fraudulent activities can be easily detected. The unique e-challan number generated during each transaction helps in tracking and maintaining a record of all transactions, making it harder for anyone to manipulate the system.
Simplifying the payment process
Before the introduction of e-challans, paying fines was a time-consuming process that involved physically going to the police station or court. Now, you can easily pay your fines online from the comfort of your home, making the entire process hassle-free and efficient.
These benefits of e-challan verification make it an essential tool in the modern world for effortless management of traffic rules violations. 
VIII. Future of E Challan Verification in Bangladesh
Looking forward, e challan systems are more likely to emerge as the dominant method for handling traffic violations in Bangladesh. With continuous advancements in Information and Technology, the government will bestow fresh ways of improving this process both for its enforcement agencies and citizens.
Potential developments and advancements
As part of the ambitions to fully implement a digital traffic violation system, there will be a focus on exploring the potential of Artificial Intelligence and Machine Learning. These technologies will help in developing automated tracking and issuing of e challans, enhancing accuracy, and minimizing human error. Further advancements in technology will ensure that the e challan verification system in Bangladesh becomes more sturdy, thereby putting a curb on violators more effectively.
Integration with other online services
The expanding landscape of technology also provides an opportunity to integrate e challan verification services with other online platforms for added convenience. It's anticipated that future development will aim at synchronizing this service with popular online banking systems or mobile apps for quick and efficient challan verification and payment.
Encouraging individuals and businesses to utilize the service
As part of its goal to fully utilize this digital platform, the government must ignite a great deal of encouragement among individuals and businesses.
Simplify procedures: Digital platforms need to be simple to navigate to invite more users. The process of using the e-Challan system should be clear and detailed on the main page.
Customer service: A quick, responsive customer helpline can be established to assist people if they meet challenges in their e-Challan usage.
Raise awareness: Utilization of online platforms to create awareness about the e-Challan system can stimulate more people to use the service.
By maximizing the use of this digital platform, Bangladesh's modernization efforts can make noticeable progress, signifying a significant step towards a more efficient and prosperous future. 
IX. Conclusion
Understanding the revolutionizing capability of technology and digital platforms, Bangladesh has moved towards digitalization of its administrative functions. Among its remarkable strides is the introduction of the online platform for government receipts known as e-Challan. This Government to Customer (G2C) and Government to Business (G2B) system reflects a significant development in the operational efficiency of Bangladesh's public sphere.