Last Updated on July 18, 2023 by Aminul Haque Shahin
Prepaid Meter Codes BD, also known as prepaid electricity meter codes in Bangladesh, serve a significant purpose in managing electricity consumption. These codes enable consumers to check their electricity usage, recharge their units, restore light in case of a power outage, and much more, all on their own.
Types of Prepaid Meters in Bangladesh
Prepaid meters in Bangladesh are quite popular and have become an effective method for controlling energy consumption. The installation of prepaid meters started in mid-2017 and as of now, there are about 1 million users. Several companies like DESCO, DPDC, NESCO, and BPDB are working constantly to bring every area under the prepaid meter system.
BPDB Prepaid Meter Codes
BPDB, or Bangladesh Power Development Board, has an easy-to-operate prepaid meter system that provides several codes for checking balance, emergency balance, current electricity rates, and more. The details of these codes can be found on the official BPDB site.
NESCO Prepaid Meter Codes
NESCO meter users can check their balance, top-up balance, and other details by dialing specific codes on their meter. Detailed code information is available on the NESCO official site.
DESCO Prepaid Meter Codes
DESCO offers several prepaid meter codes for balance checks, recharge, and other utilities. Detailed codes and procedures can be found on the official DESCO site.
DPDC Prepaid Meter Codes
DPDC prepaid meter users can dial several codes to check emergency balance, current balance, and more. You can explore these codes in-depth on the official DPDC site.
In the next section, we will take a deeper look into the specific codes for each of these prepaid meters and their uses.
Keep on reading to know more about prepaid meter codes in Bangladesh.
BPDB Prepaid Meter Codes
In Bangladesh, the government launched prepaid meters in 2017, making the billing system convenient and user-friendly. Like prepaid mobile recharges, it allows users to budget their electricity consumption. But many users struggle with the prepaid meter codes for checking balances or accessing emergency balance. Below are some important shortcodes to guide users through this process.
Balance Check Code
Checking the balance: The prepaid meter of Bangladesh Power Development Board (BPDB) allows users to check their remaining balance. By dialing the shortcode 801 into the prepaid meter, users can find out their remaining balance immediately.
Emergency Balance Check Code
Emergency balance check: Under circumstances such as late at night when the balance gets low, the prepaid meter allows users to access emergency balance. By dialing code 810, users can check their emergency balance.
Last Recharge Amount Check Code
Recharge check: By using the prepaid meter code 802, users can easily find out the last amount recharged onto their meter.
Last Month Electricity Usage Check Code
Electricity usage: Users can also monitor their previous month's electricity usage. This detail can be checked by dialing the meter code 804.
Remember, the BPDB prepaid meter codes are designed to make life easier for consumers, providing them with relevant information at their fingertips. Ensure to use them to your advantage.
To learn more about prepaid meters and the various codes, visit BDelectricity.Com. [9][10][11][12][13][14][15][16]
IV. NESCO Prepaid Meter Codes
In this next section, we'll deep dive into the various codes a user would need to operate the NESCO Prepaid Meter efficiently. From checking the current balance to learning about your current spending rate, understanding codes is crucial to managing your energy consumption.
Current Balance Code
Code 01:To check the balance of your prepaid meter, simply enter the code '01' on your meter. This code will give you real-time updates regarding the amount of electricity you have in your prepaid account.
Current Electricity Rates Code
Code 03:By using the code '03', you will get to know your current electricity rates. This will certainly help you to manage your electricity bills effectively.
Amount of Electricity Used in the Current Month Code
Code 07:To keep track of your monthly electricity usage, enter the code '07'. This will provide you with the amount of energy you've consumed in the current month.
Emergency Balance Spending Amount Code
Code 71:By inputting the emergency spending code '71', you can quickly ascertain the amount utilized from your emergency balance.
In the end, these NESCO Prepaid Meter Codes are designed to provide users with a smoother experience when it comes to managing their electricity consumption.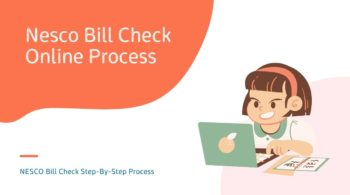 V. DESCO Prepaid Meter Codes
In the world of prepaid electricity, having an understanding of how to use your DESCO prepaid meter codes is essential. Dhaka Electric Supply Company (DESCO) offers several meter codes to help users manage their electricity consumption and remaining balance. Let's take a look at some of these codes.
Total Uses Unit (KWH) After Starting Code
To check your total consumption in Kilowatt-hour (KWH) since activating the meter, you can use the code 130.
Used Retail Balance of the Present Month Code
If you'd like to ascertain how much balance you've consumed in the current month, the code 131 will display this information.
Total Uses Unit (KWH) of the Current Month Code
Use the code 132 to find out your total energy usage in KWH for the present month.
Total Used Balance of the Previous Month Code
Lastly, code 133 allows you to view your total balance consumed in the prior month.
These codes provide a nifty way to manage your power consumption and ensure that your prepaid meter balance is always sufficient. Be sure to use them often to get the most out of your DESCO prepaid metering system. 
DPDC Prepaid Meter Codes
Managing your electricity usage effectively and efficiently requires a clear understanding of your consumption, which is made easy by the DPDC prepaid meter. It lets you keep track of your electricity usage in real-time using the different codes that provide relevant information.
Balance Check Code
Balance Check: To be aware of your current token balance, simply dial 889. This will help you manage your electricity usage and plan your next token purchase accordingly.
Current Month Unit Code
Current Month Unit: By dialing 400, you can gain insights into your present month's electricity consumption in KW units.
Total Unit Code
Total Unit: For checking the total amount of power consumed from the inception of the meter, dial 080. It gives you a holistic view of your personal or business electricity consumption patterns over time.
Last Recharge Code
Last Recharge: Knowing when you last topped up your token might come in handy. For this information, simply dial 893. It aids you in defining a regular schedule of token recharge.
These simple and easy-to-remember codes play an instrumental role in letting you stay ahead of your electricity usage and planning accordingly.
There you have it, essential DPDC Prepaid Meter codes that you should keep in handy.
Understanding prepaid meter codes in BD helps in:
Monitoring the electricity usage: Prepaid meter codes provide users the ability to self-monitor their electricity usage, promoting energy efficiency, and cost savings.
Enabling Control over Consumption: By providing real-time information on electricity usage, these codes offer users better control over their electricity consumption.
Ensuring Transparency: It added transparency to the billing process, eliminating any possibilities of overcharges or erroneous billing.
These prepaid meter codes serve as a helpful guide to manage self-service when it comes to electrify usage in Bangladesh. Understanding these codes provides control and offers energy efficiency, making a significant contribution to sustainable living.
| Prepaid Meter Code BD | Functionality |
| --- | --- |
| Code 65 | Check Meter Number |
| Code 01 | Add Credit (Token Entry) |
| Code 02 | Check Last Token Amount |
| Code 71 | Check Total kWh (Energy Usage) |
| Code 72 | Check Present Load |
| Code 07 | Check the Remaining Balance |
The use of prepaid meter codes in Bangladesh underscores the country's commitment to sustainable energy use and resource management.