Last Updated on July 1, 2021 by Adnan Musa
Sylhet is a beautiful metropolitan city located in the eastern part of Bangladesh. Over the years Sylhet has become a very popular tourist destination and thousands of people and foreign tourists visit Sylhet to enjoy the beauty of lush green tea estates, and other places like Ratargul Swamp Forest, Lalakhal, Tanguar Haor, etc.
To meet the accumulation demands, over the year's lots of world-class holes and resorts have been established in Sylhet. Some of the best hotels in Sylhet are Novem Inn & Holidays, DuSai Resort & Spa, Hotel Grand Surma, Bottom Hill Palace Hotel, Novem Eco Resort, Hotel Noorjahan Grand, Shuktara Nature Retreat, Panshi Inn, Hotel Star Pacific, Grand Mostafa Hotel Ababil, etc.
List Of Best Hotels In Sylhet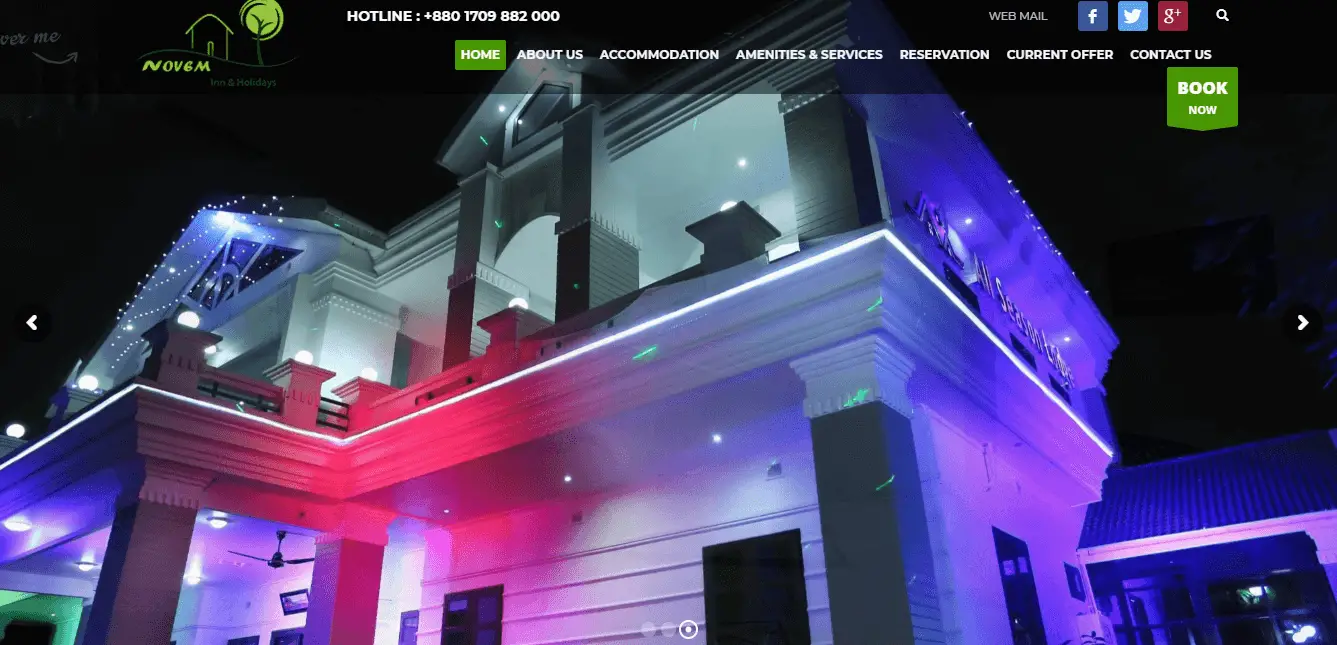 Address: Tarango-40, Khasdobir Point, Airport Road, Sylhet
Phone: +880-1709882000, +880-01709882003
Room & Suites
Family Deluxe
Couple Deluxe
Single Deluxe
Dormitory
Facilities
Express check-in and check out
Welcome drinks on arrival
Special amenities will provide in all bathrooms
24 hours satellite channel with 40" LED TV
24 hours room service
Gym, Swimming Pool & Jacuzzi
2 Restaurants & 2 Café with Bangla, Indian, Thai, Chinese Cuisine
Exclusive dining room
24 hours CCTV monitoring, fire extinguishers system
Four super mirror finished European branded Lift
Auto Power Generator with AC coverage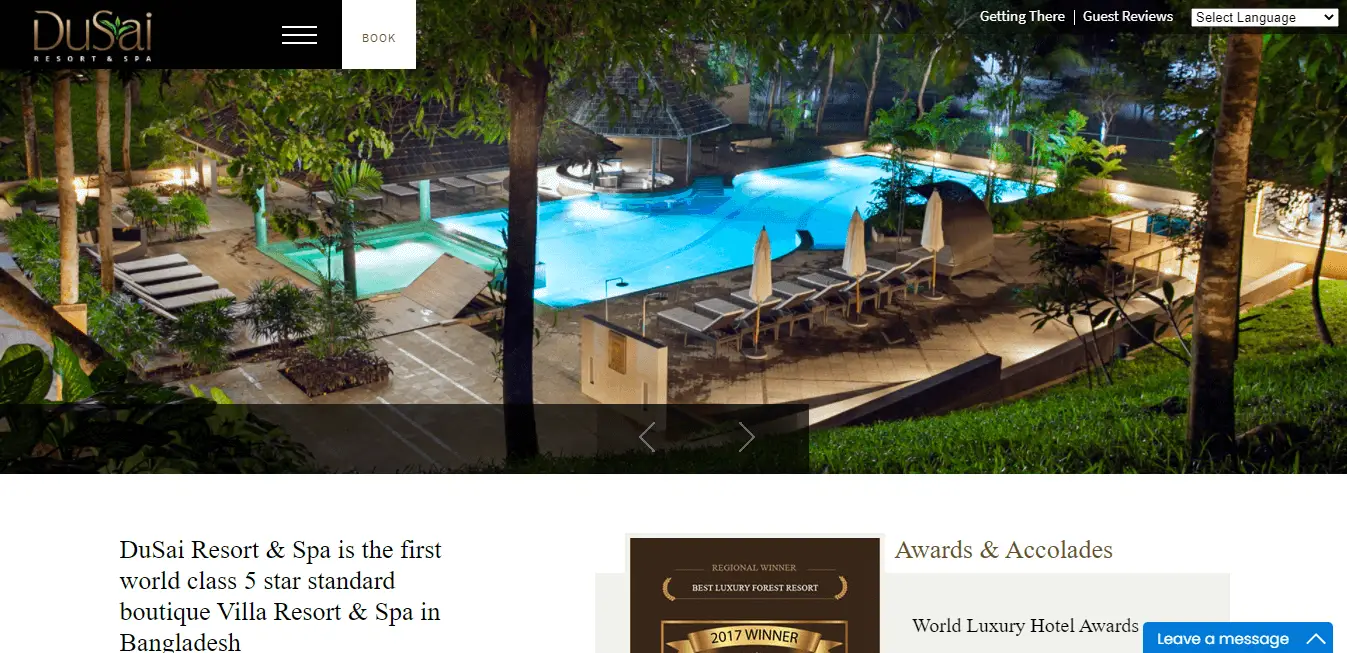 Address: Srimangal Road, Highway Giashnagar Road., 3200, Bangladesh
Phone: +880 1617-005511
Room & Suites
Superior King / Twin
Premium King / Twin
Villa Deluxe Queen
Villa Deluxe King
Villa Suite-C
Villa Suite-B
Villa Suite-A
Honeymoon Villa
Presidential Villa
Facilities
Heavenly bed mattress (Except superior rooms)
VRF semi central air conditioning system
Free Hi-Speed Wi-Fi Internet Access
Minibar (Non-alcoholic)
In-room personal safe
Tea & Coffee making facility
Designer Ceiling Fans
24 Hour Room Service
Private dining area (only at Villas)
Uninterrupted 24×7 full power supply
Outdoor Bathtubs in Deluxe Room Balconies
International Standard Bathroom Amenities
Address: Gazi Burhan Uddin Road,Mendibag,Sylhet

Phone: 01973784499
Room & Suites
Deluxe Family Room
Deluxe Double/Couple Room
Executive Suite Room
Triple Deluxe Room
Twin Single Room
Superior Family Deluxe
Facilities
Fully air-conditioned rooms
24 hours Room Service
Flat Screen TV
Complimentary Breakfast
Jacuzzi Bathtub in Bathroom
Welcome drink (on arrival)
High-speed internet
A large playground
24th hours Generator Backup within 5 second
Ensuring 100% security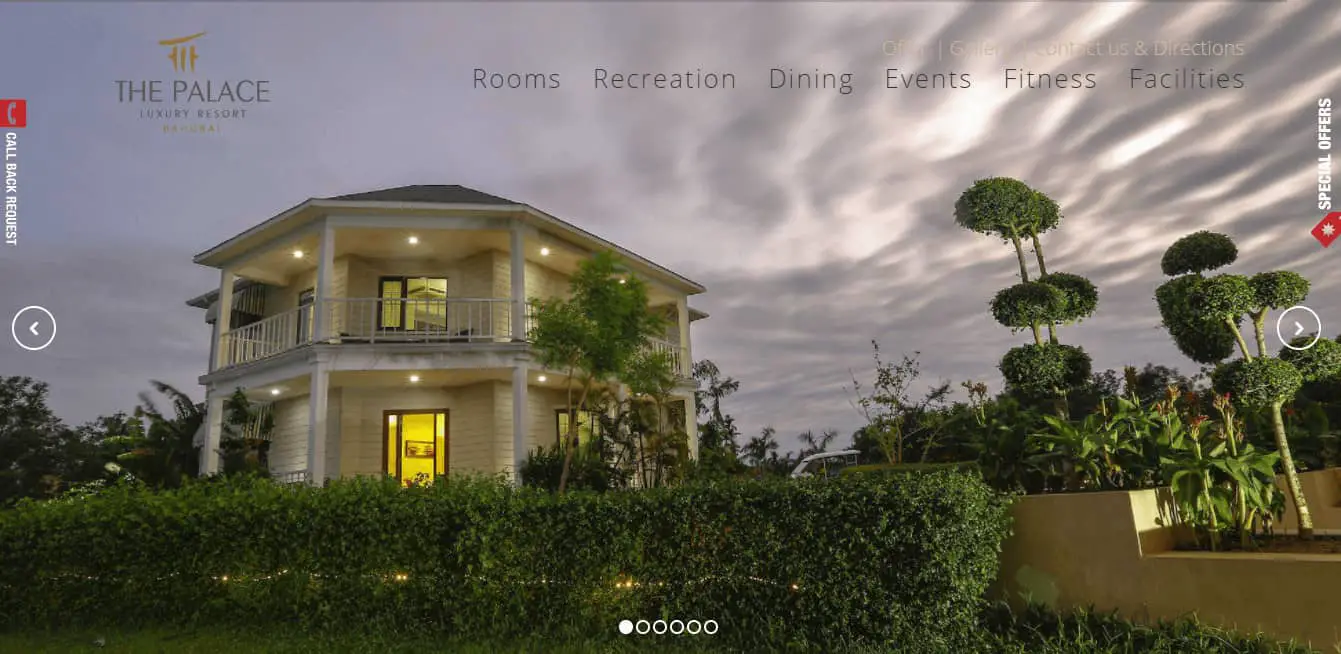 Address: Luxury Resort, The Palace, Putijuri 3310, Bangladesh
Phone: +880 1910-001000
Room & Suites
Executive King
Signature King
Signature Twin
Presidential Villa
Three-Bedroom Villa
Two-Bedroom Villa
Honeymoon Villa
One-Bedroom Villa
Facilities
Free Hi-Speed WI-Fi Internet Access
Tea & Coffee making facility
Uninterrupted 24×7 full power supplies
International Standard Bathroom Amenities
Fully air-conditioned rooms
24 hours Room Service
Flat Screen TV
Ensuring 100% security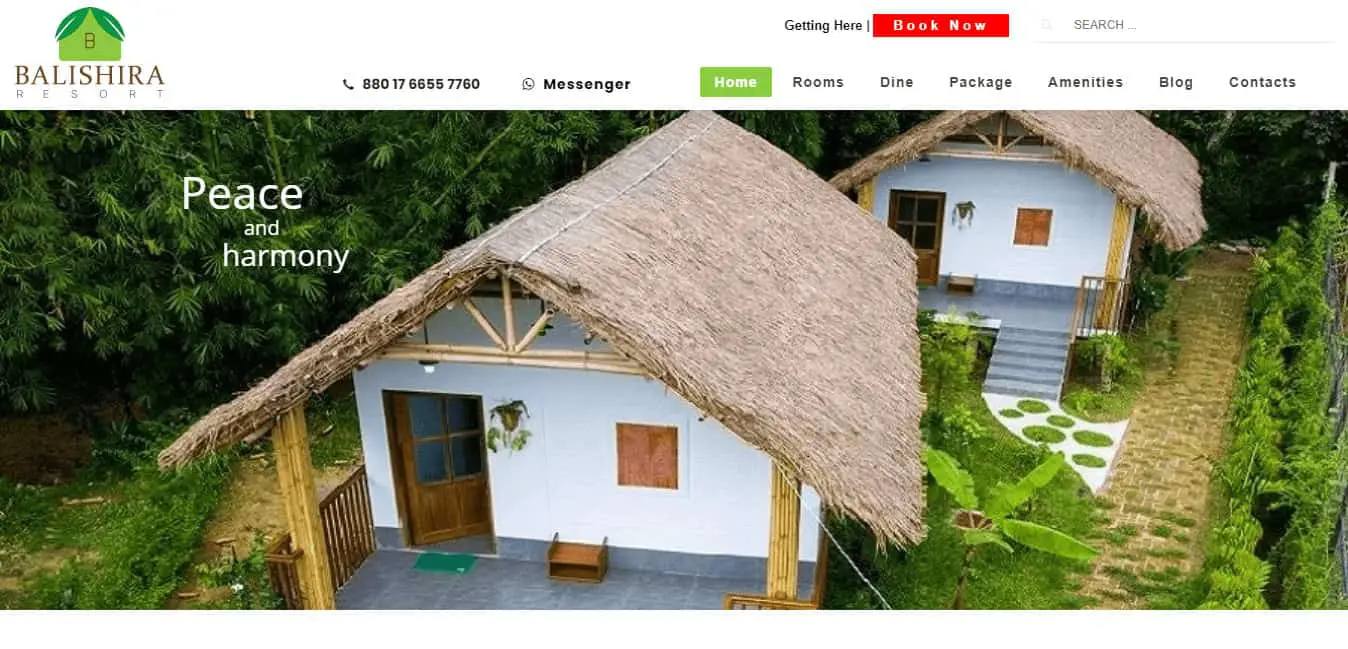 Address: Radhanagar, 3210, Bangladesh
Phone: +880 1766-557760
Room & Suites
Villa with Pool
Family Cottage
Family Twin Villa
Single Cottage
Facilities
Welcome Drinks
Complimentary Breakfast
Air-conditioning room
Private Pool
Fridge & minibar
Flat Screen TV
Free Wifi
Indoor & Outdoor Games
24/7 Room Service
Laundry (adding soon)
Drinking-Water
Hot water in the washroom
Books & Newspaper Lounge
Jogging Track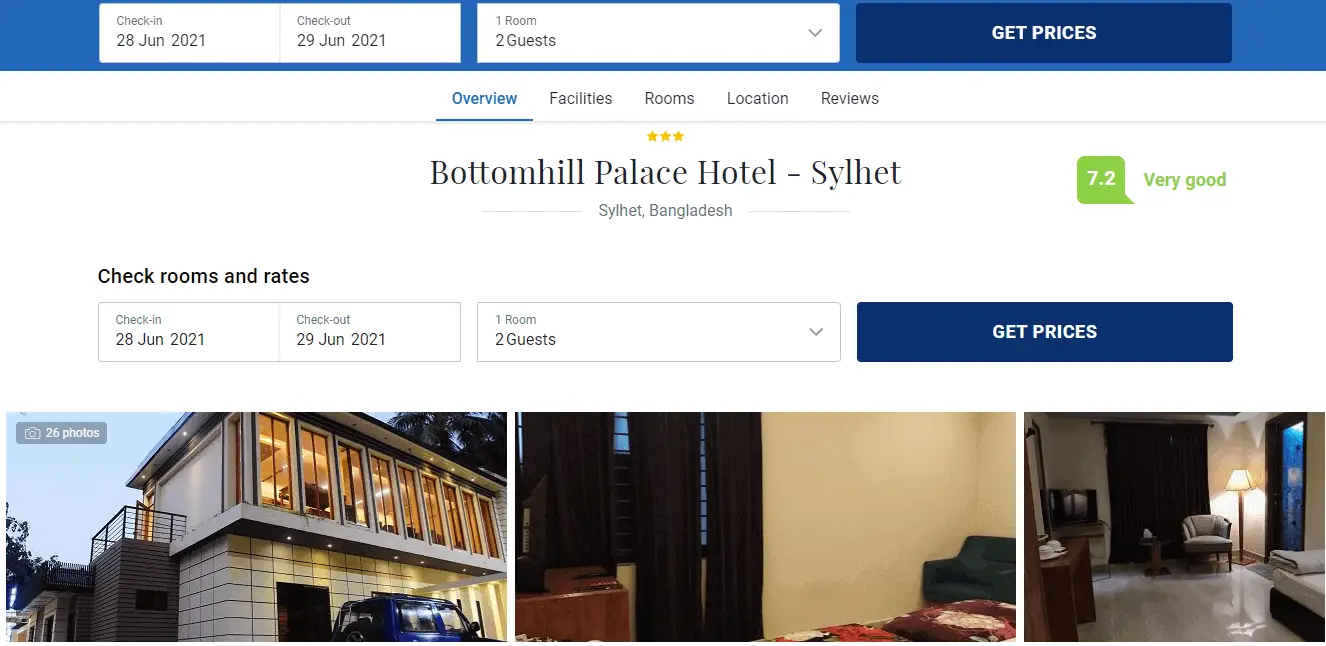 Address: Waves 1/E, Dargah Gate, Sylhet 3100
Phone: 01700-763512
Room & Suites
Economy Twin Room
Deluxe Queen Room
Superior Double Room
Superior Double Room
Facilities
Free Wi-Fi
Free parking
Baggage storage
24-hour services
Food/ Drinks
Shuttle
Laundry
Housekeeping
Car rental
Laundry
Dry cleaning
Tours/Ticket assistance
Grocery shopping service
Shoe shine service
Newspaper service
Sun terrace
Garden area
BBQ facilities
Leisure/ TV room
Library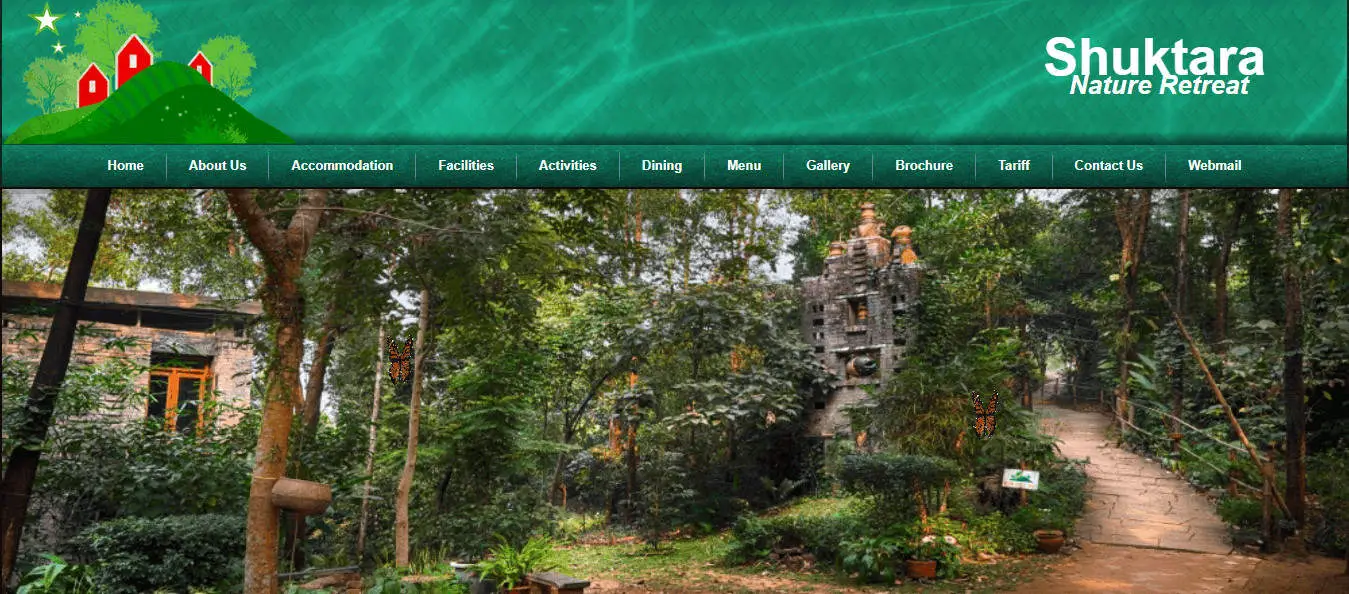 Address: Shuktara Nature Retreat, Uddin Hills, Shahporan Uposhohor, Khadimnagar, Bangladesh
Phone: +880 1764-543535
Room & Suites
Facilities
Relaxing lounge replete with a stone fireplace
Air-conditioned partially wooden-floored interactive library
Party room for a meeting, party, conference, or other events
Fully air-conditioned 40 person conference room
Large Games Area
Kidney shaped swimming pool
Poolside Gazebo, Gym
Bonfires and barbecues can be arranged on request
High-speed internet "WIFI" connection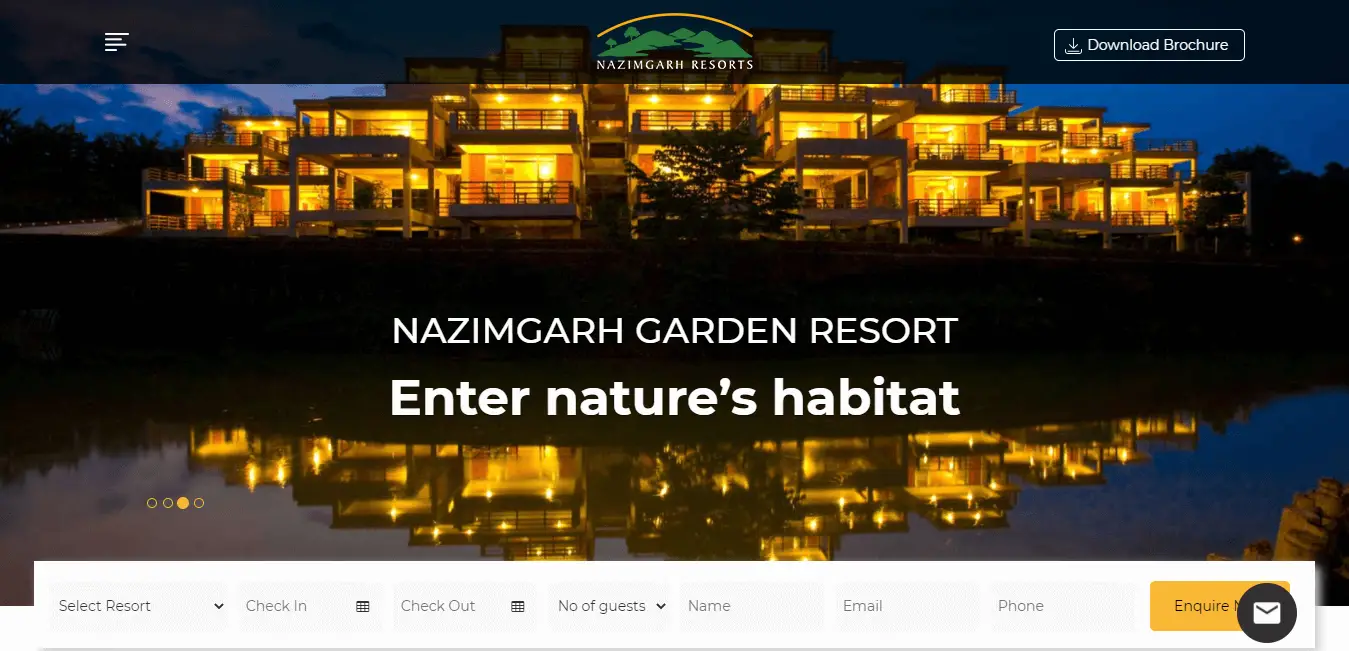 Address: Kollogram 3100, Bangladesh
Phone: +880 1712-027722
Room & Suites
Deluxe Room
Executive Room
Executive Plus Room
Luxury Suits
Facilities
Air conditioning
Hot & cold water
LED TV with satellite connection
Fridge
Telephone
Hairdryer
24 hours electricity backup including AC
Internet connection
Wi-Fi in every room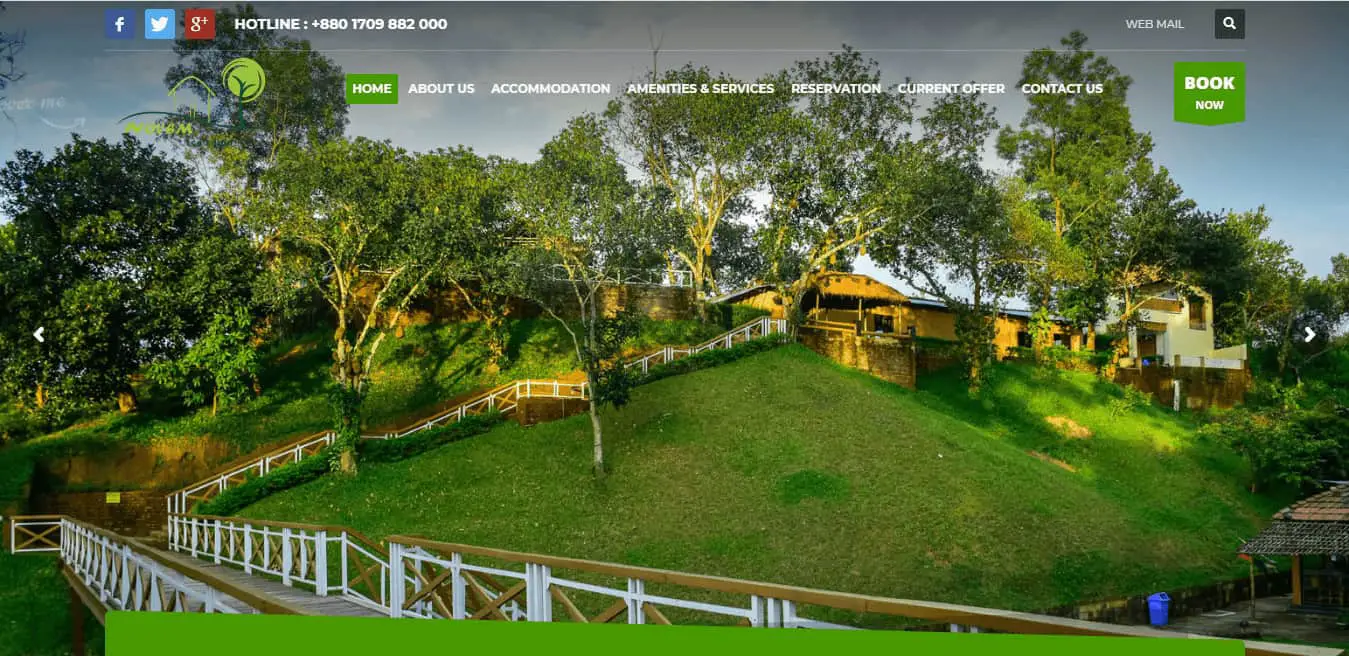 Address: Bishamoni , Radhanagar, Shrimangal, 3210, Bangladesh
Phone: +880 1709-882001
Room & Suites
Family Suite
Royal Suite
Honeymoon Suite
Hill View Suite
Couple Suite
Presidential Suite
Mud House
Wood Cottage
Novem Twin Deluxe
Novem Duplex Family Villa
Novem Couple Villa
Tea Garden Cottage
Pineapple Garden Cottage
Twin Deluxe
Facilities
Swimming pool
Room Service
Restaurant
Car Parking
Indoor Game
Airport Transport
Conference Room
Wifi Service
Business Facility
Laundry Service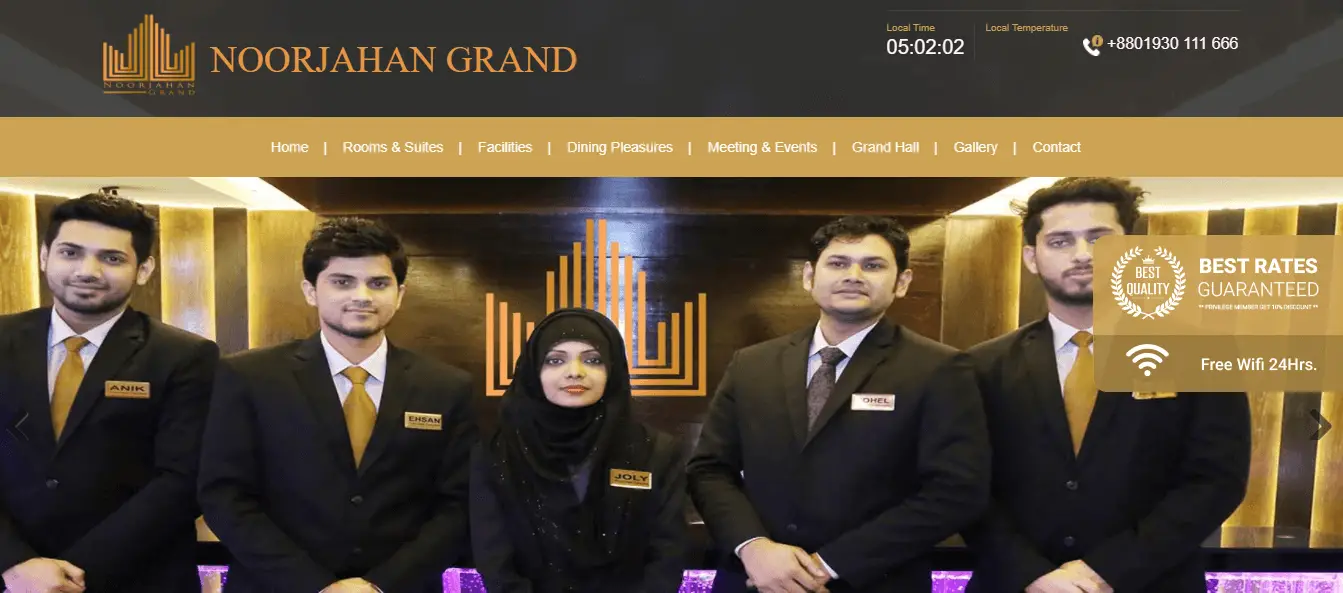 Address: Waves 1, Ritz Tower, Dargah Gate, Sylhet, Bangladesh
Phone: +8801930 111 666
Room & Suites
Boutique Room
Executive Double
Executive Twin
Premier Double
Premier Twin
Family Suite
Grand Suite
Facilities
Air Conditioning
Non-Smoking Rooms
Elevator
Newspapers
Room Service
Conference Services
Baggage Storage
Express Check-In / Check Out
24 Hour Front Desk
Airline Ticketing Desk
Tour Desk
32 INC LED Tv
Cable Channels
Telephone
International TV Channels
iPod/Phone Charging Station
Enclosed Shower
Luxury Amenities
Hair Dryer
Fitness Center
Cinema Theatre
Electronic Massage
24 Hour WiFi Connectivity
24 Hour Doctor on Call Air Conditioning
Non-Smoking Rooms
Safe
Elevator
Newspapers
Room Service
Conference Services
Baggage Storage
Express Check-In / Check Out
24 Hour Front Desk
Airline Ticketing Desk
Tour Desk
32 INC LED Tv
Cable Channels
Telephone
International TV Channels
IPOD/Phone Charging Station
Enclosed Shower
Toilet
Luxury Amenities
Slipper
Hair Dryer
Fitness Center
Cinema Theatre
Electronic Massage
24 Hour WiFi Connectivity
24 Hour Doctor On Call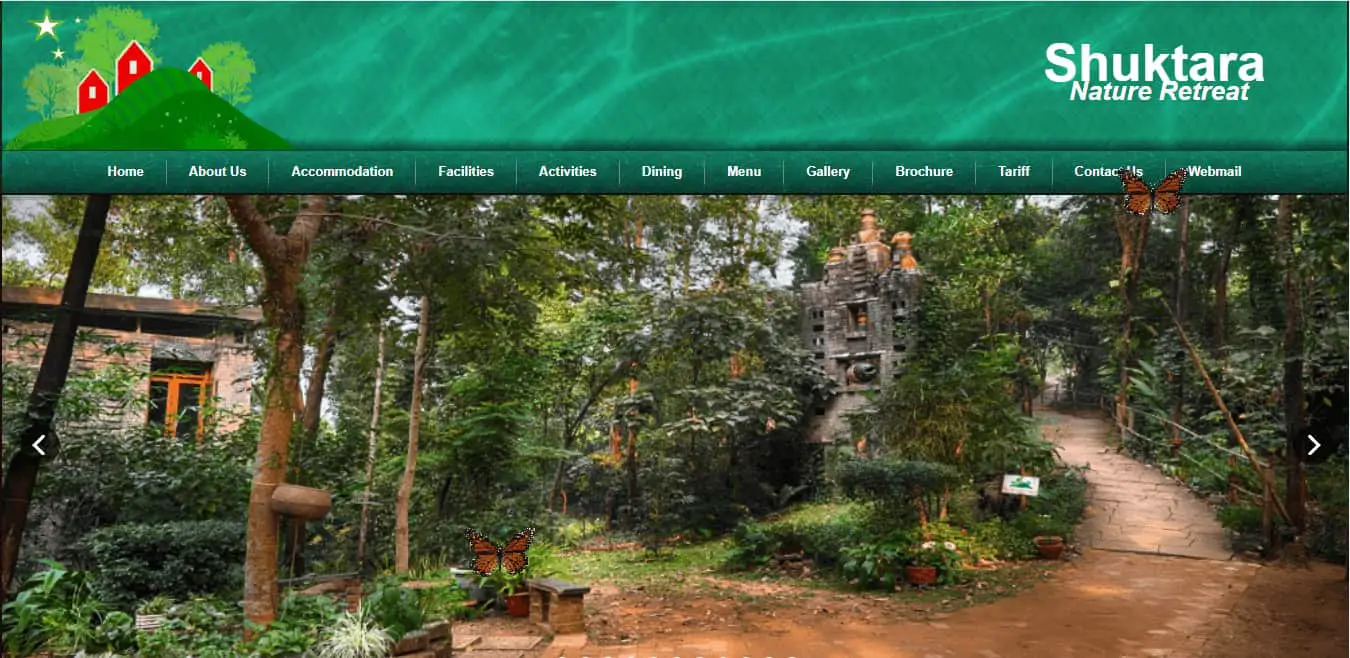 Address: Uddin Hills, Shahporan Uposhohor, Khadimnagar, Sylhet, Bangladesh
Phone: 01764-543535, 01745-500766, 01721-258638
Room & Suites
Premier Room
Superior Deluxe Room
Executive Room
Premier Suite
Honeymoon Suite
Presidential Suite
Facilities
7 acres of woods and shrubs to delight our guests
Dining at 'Acacia' multi-cuisine
A relaxing lounge replete with a stone fireplace
A full air-conditioned partially wooden-floored interactive library
Expansive patio/party room
A full air-conditioned 40 person conference room
A Large Games Area
A funicular carriageway
A 50ft. Kidney shaped swimming pool
Poolside Gazebo, Gym
Two independent rooftop gardens
High-speed internet "WIFI" connection
Transportation for pickups, drops, and tours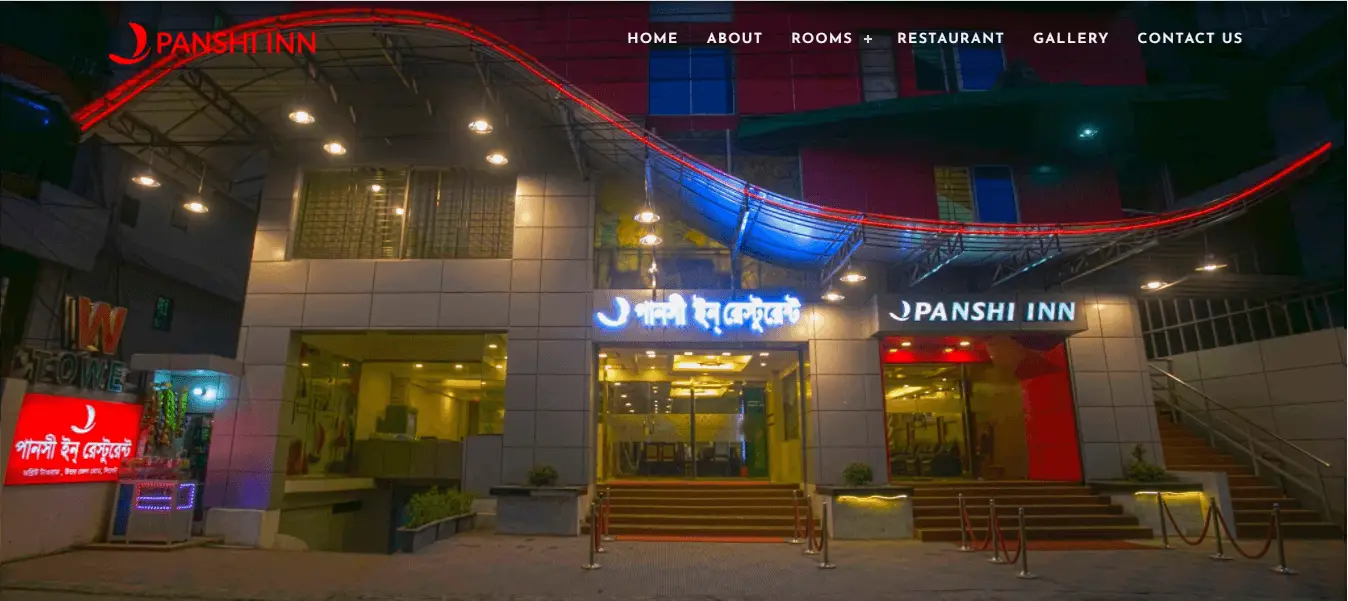 Address: W tower, North Jail Road, Sylhet., Bangladesh
Phone: +88 01710 809337, +88 01731 155444
Room & Suites
Twin Deluxe
Couple Deluxe
Single Deluxe
Family Suite
Panshi Inn Suite
Family Deluxe
Facilities
Welcome drinks on arrival
Special amenities in all bathrooms
24 hours satellite channel with 32" LED TV
24 hours room service
Restaurants & Café with Bangla, Indian, Thai, Chinese Cuisine
Exclusive dining room
24 hours CCTV monitoring,
Fire extinguishers system
Auto Power Generator with AC coverage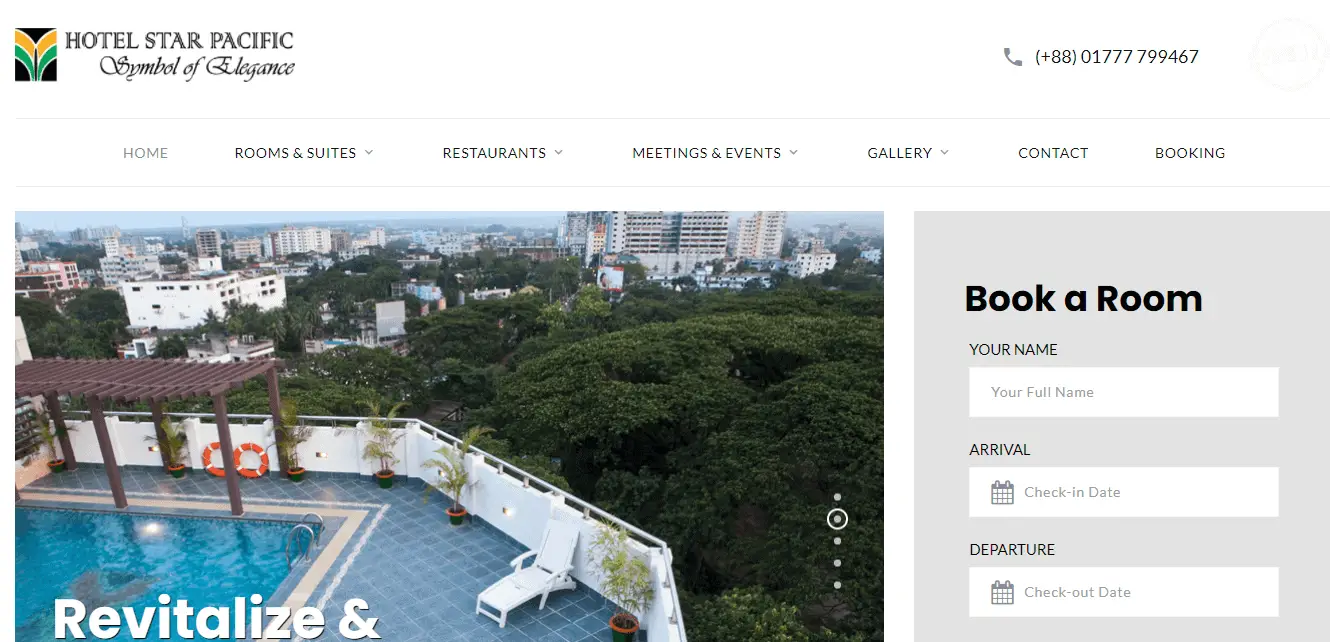 Address: East Dorgah Gate, Sylhet
Phone: (+88) 01777 799 466, 01937 776 644
Room & Suites
Standard Single
Deluxe Couple
Deluxe Twin
Crystal Premium Couple
Crystal Premium Twin
Family Suite
Executive Suite
Presidential Suite
Facilities
Luxury Rooms with all Modern Amenities
Hi-Tech Conference Room
Banquet Hall
Infinity Swimming Pool
Gym & Fitness Centre
ATM Booth, Money Exchange
Laundry, Coffee Lounge
Airport Pick / Drop
Kids Play Ground
Free Wi-Fi
Digital Cable TV
Complimentary Buffet Breakfast
Rooftop BBQ Restaurant
24/7 Front Desk and Room Service
Prayer Room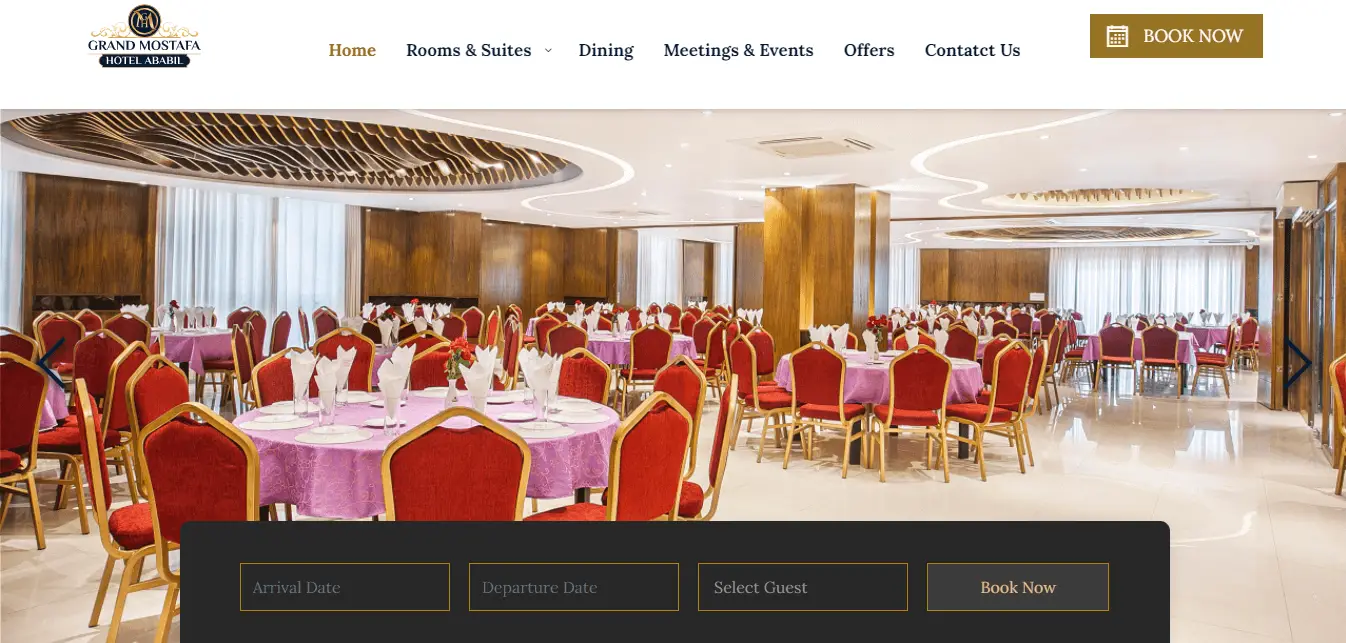 Address: Dargah Gate, Sylhet – 3100
Phone: +88 01956 999555
Room & Suites
Executive Single
Executive Couple
Premium Couple
Royal Deluxe Twin
Family Deluxe
Luxury Family Deluxe
Grand Family Suite
Grand King Suite
Facilities
Welcome Drinks
Complimentary Buffet Breakfast
24 Hours Room Service
Free Toiletries
Work Desk
Mini Freeze
Wake-Up Service
Air Conditioning
Free Wi-Fi Internet
Hot & Cold Water
Daily Newspaper
Double Sofa
Satellite/Cable TV
One large Cabinet
Fruit Basket
Tea Coffee Arrangement
Iron Facilities
Flat Screen TV
Pick Up & Drop
Rent A Car
Multi-Cuisine Restaurant
Business Center
Tour Package Facilities
Doctor on Call

Address: VIP Road, Lamabazar, Sylhet 3100, Bangladesh
Phone: +880 1933 009977
Room & Suites
Superior Premium Twin Room
La Vista Suite
Deluxe Room
Executive Room
Premium Twin Room
Facilities
Complimentary Toiletries
High-Speed Internet
Complimentary Breakfast
24/7 room service
LED TV, IDD Phone
Writing Desk with table lamp
Local Newspaper
Attached Washroom
Shower Enclosure
Hot & Cold Water
Washroom amenities
Attached Balcony
Mini-Bar
In-Room dining
Sitting Arrangement

Address: Tamabil Road, Mirabazar, Sylhet 3100, Bangladesh
Phone: 01711-197012
Room & Suites
Couple Deluxe
Super Deluxe
Twin Deluxe
Family Deluxe
Triple Deluxe
Executive Suite
Family Suite
Royal Suite
Supreme Suite
Couple Ex Single Non AC
Single Deluxe Non AC
Economy Non AC
Facilities
Fully Air-Conditioned Rooms
Wi-Fi Internet from Room
Round The Clock Room Service
Hot & Cold Water
Satellite Connected TV
Mini Fridge
Telephone IDD, Fax, Internet & E-mail
Bathtub
Passenger Lift
Stand By Generator
Elegant Restaurant Exotica
Party Centre (Capacity 400 Person)
Conference/Meeting Room
Car Rental
Credit Card Facilities
Safe Deposit
Daily Newspaper
Laundry/Dry Cleaning
Airlines Information
Tour Information
Basement Parking
Exclusive Restaurant SPICE
Health Club
Pool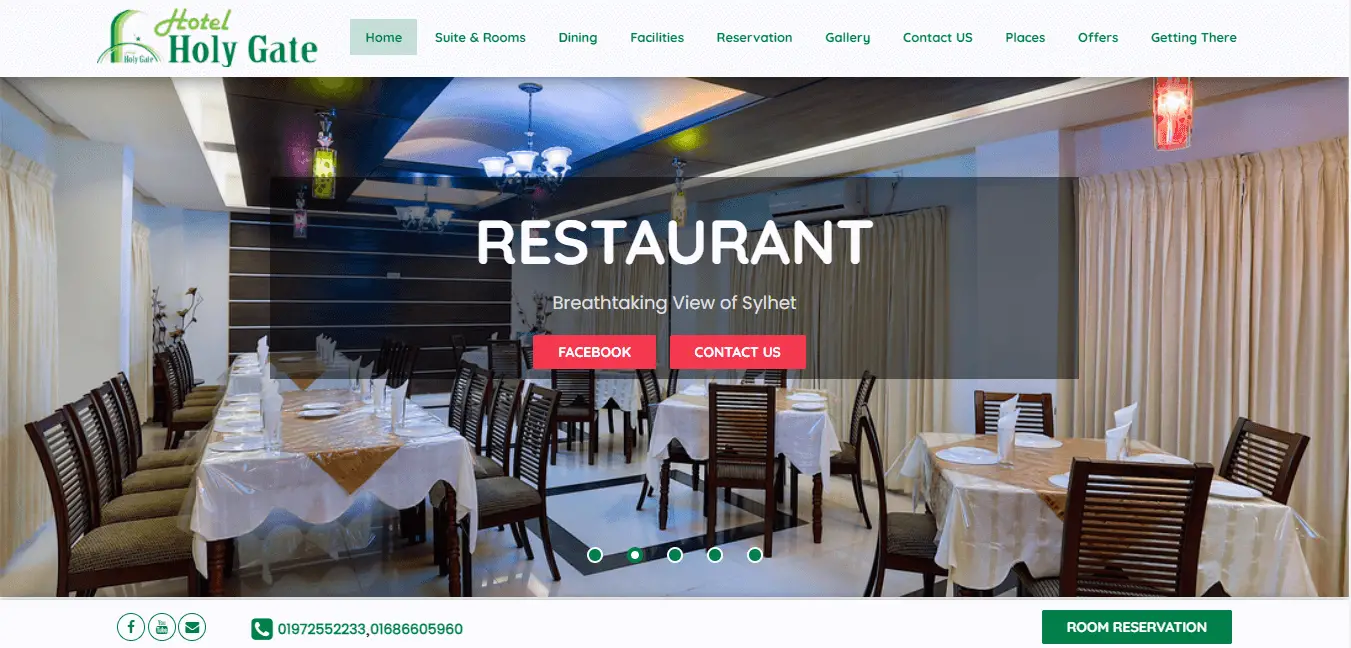 Address: Hotel Holy Gate, Holy Complex, East Dargah Gate, Sylhet, Bangladesh
Phone: 01972552233, 01686605960
Room & Suites
Couple Premium Room
Twin Premium Room
Superior Premium Room
Executive Premium Suite
Honeymoon Suite
Facilities
Fully Air-Conditioned Hotel
24 Hours Lift & Room Service
CCTV for 24 hours monitoring
Credit Card Facilities
Early Check-In & Late Check-out on Availability
Baggage Storage Facility
Auto Generator
Intercom in Every Room
Travel Desk
Airlines/Bus/Railway Ticket Information
Restaurant Service
24 Hours Security Guard
LCD TV with access to Satellite Channels
First Aid Box
Laundry Service (On-Demand Pay)