Last Updated on January 17, 2020 by Aminul Haque Shahin
Are you an SSC examinee of 2020?
Are you looking for SSC Exam Routine 2020?
Secondary School Certificate Exam, or commonly known as SSC Exam, is one of the largest public examinations held in Bangladesh. It is one of the first three public examinations; a student in Bangladesh has to sit for.
In addition, SSC or Equivalent Exam is the public examination that marks the end of secondary education. A student in Bangladesh completes his/her secondary education passing the SSC Exam. Without participating in the SSC or Equivalent Exam, a person in Bangladesh won't be eligible for most public and private jobs in the country.
Therefore, if you wish to further your study life past Secondary Education, you will have to participate in the SSC Exam.
SSC Exam 2019
Every year, the SSC exam is held across the country. This year won't be any different. The Ministry of Education organizes the public examination for all education boards divided across the country. The exam is known differently as per the standards.
For Madrasha Board, the Exam is known as the Dakhil exam. And, for English-medium students, it is known as the O'Level exam.
This year, in 2020, total 20,15,002 (approx) students will participate in the SSC or equivalent exam. The exam will be held on 10 divisional education boards, 1 Madrash, and 1 technical education board.
The Exam Routine for SSC is included below:
SECONDARY & HIGHER SECONDARY EDUCATION BOARD, BANGLADESH
Dhaka/Rajshahi/Jessore/Chittagong/Barishal/Sylhet/Dinajpur
SSC EXAM ROUTINE 2020 For General School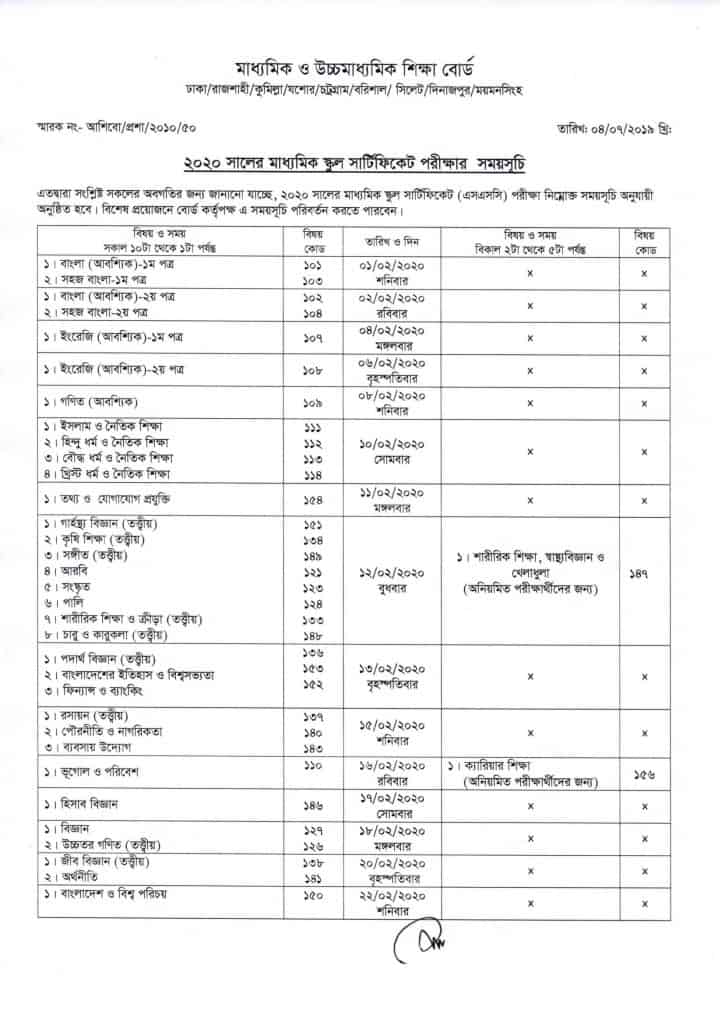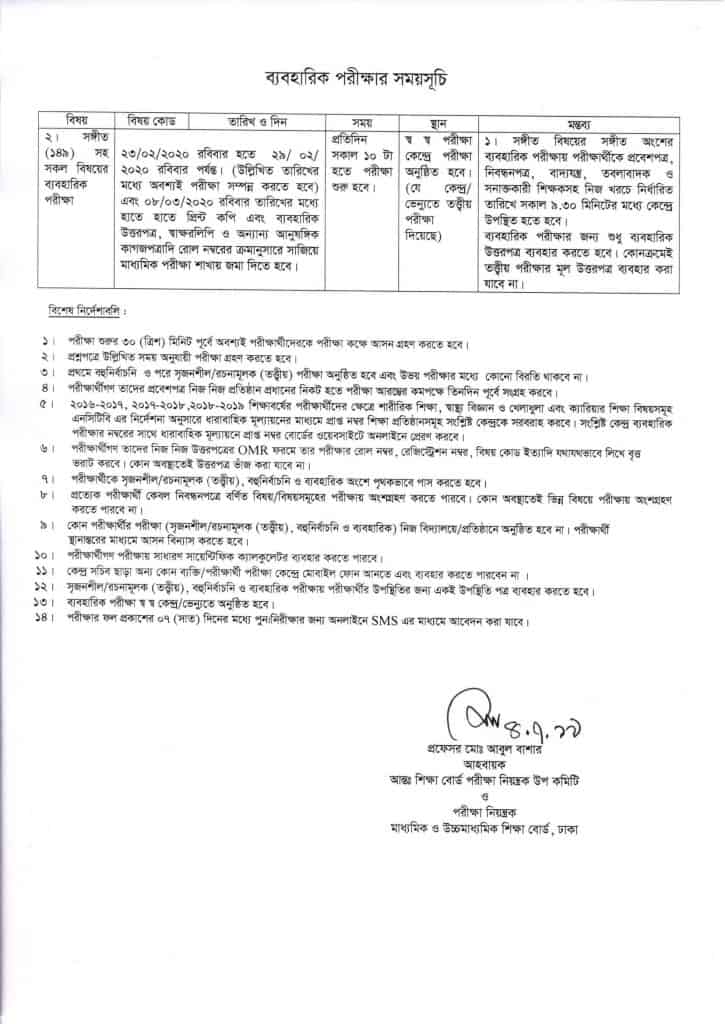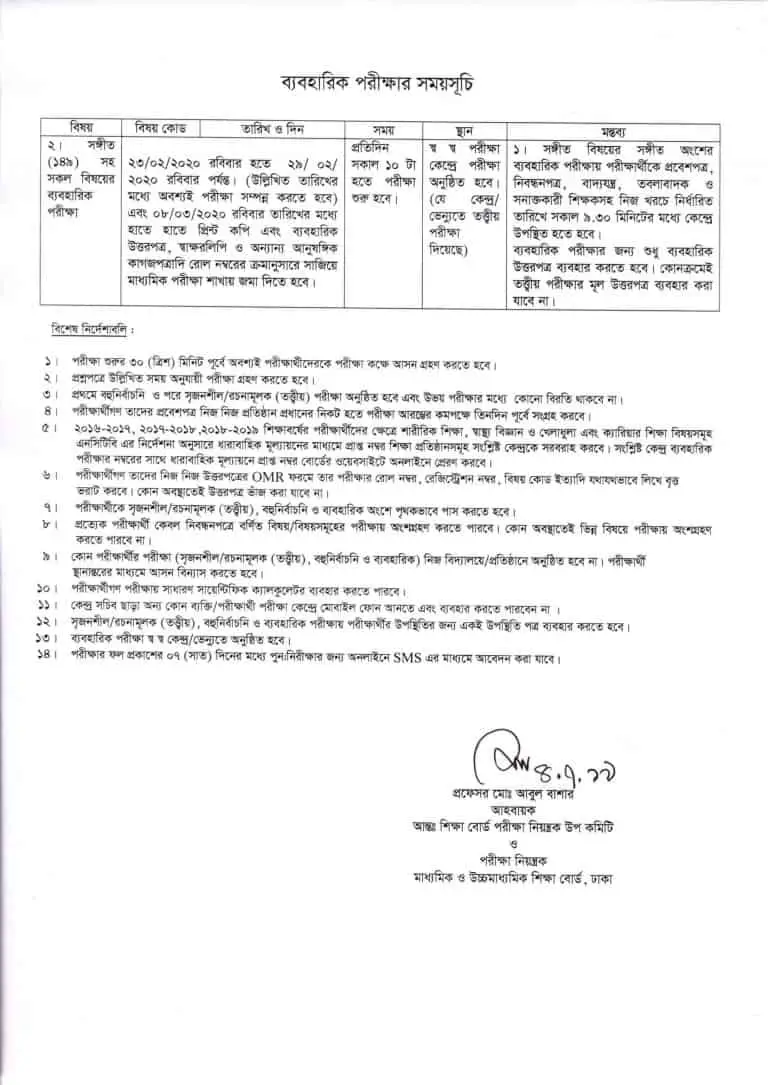 Dakhil Exam Routine 2020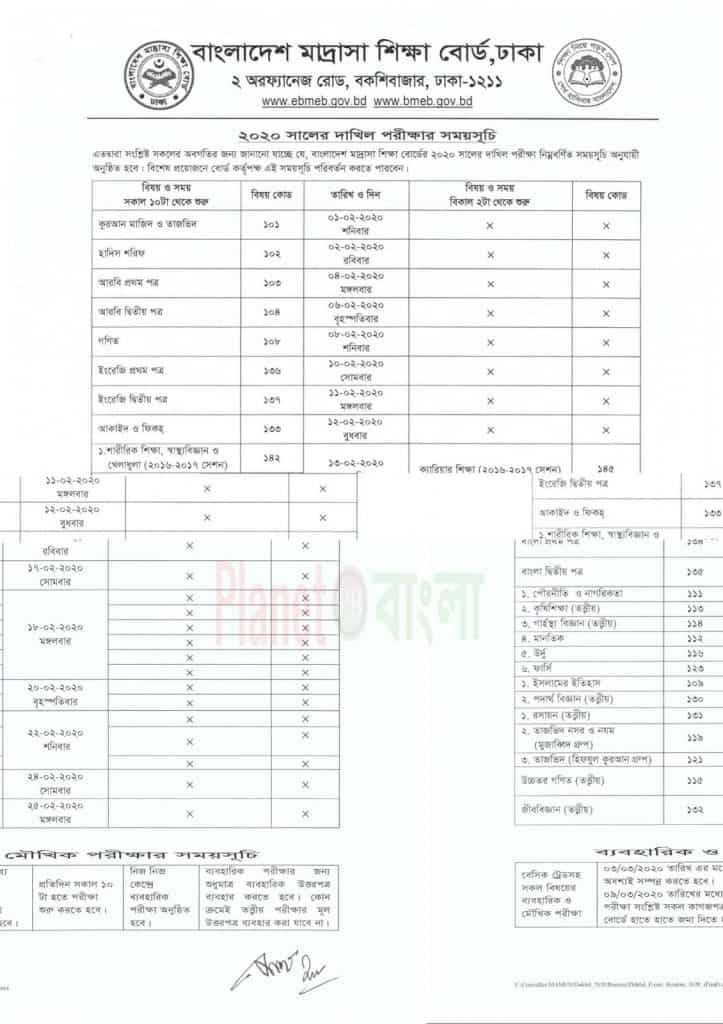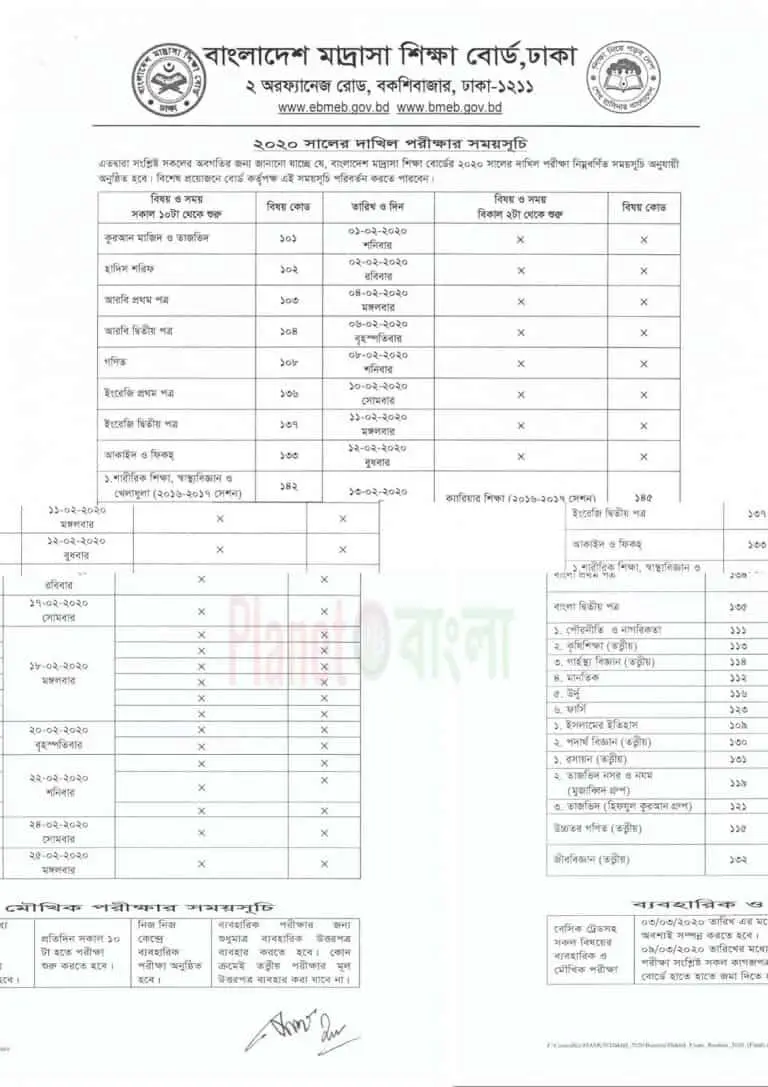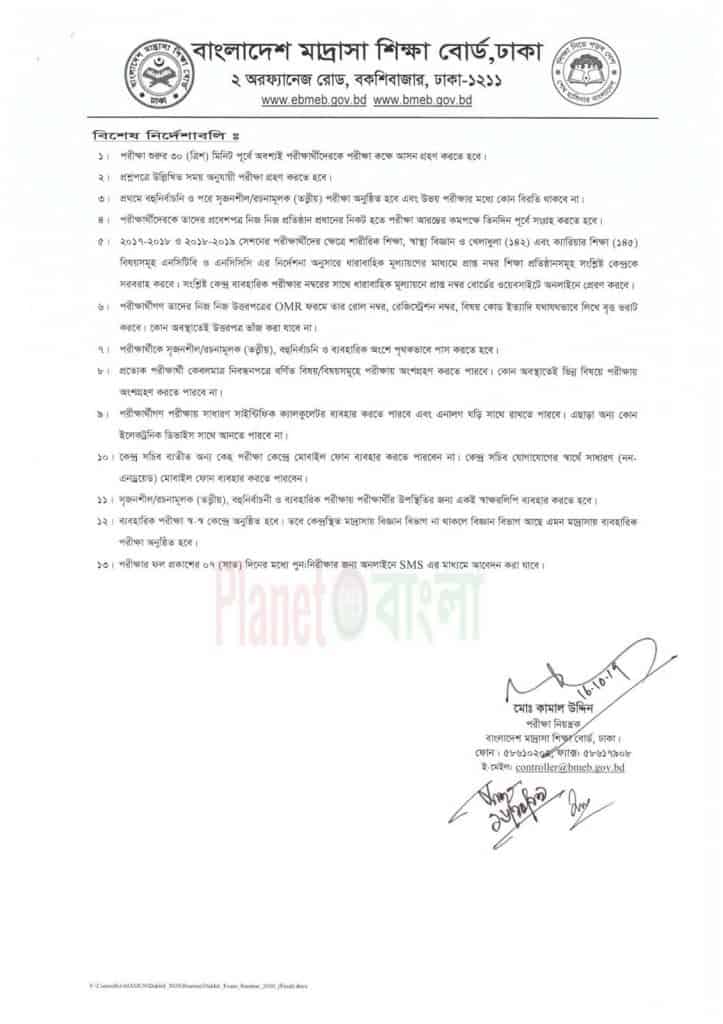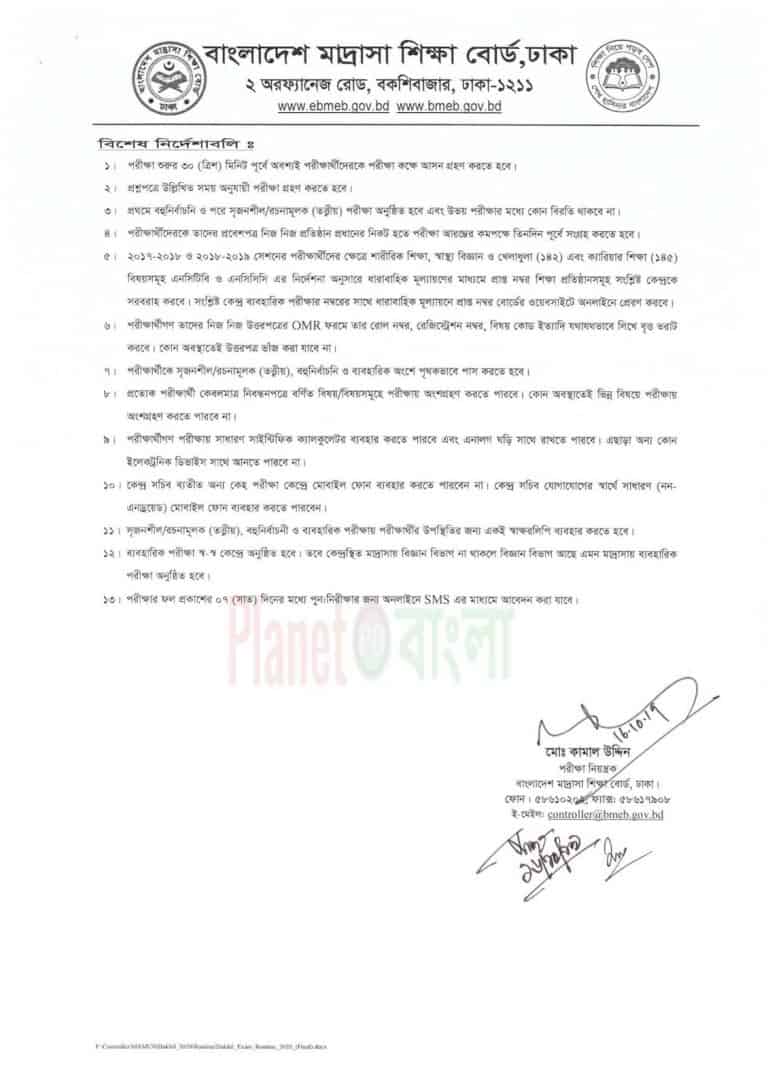 Vocational SSC Exam Routine 2020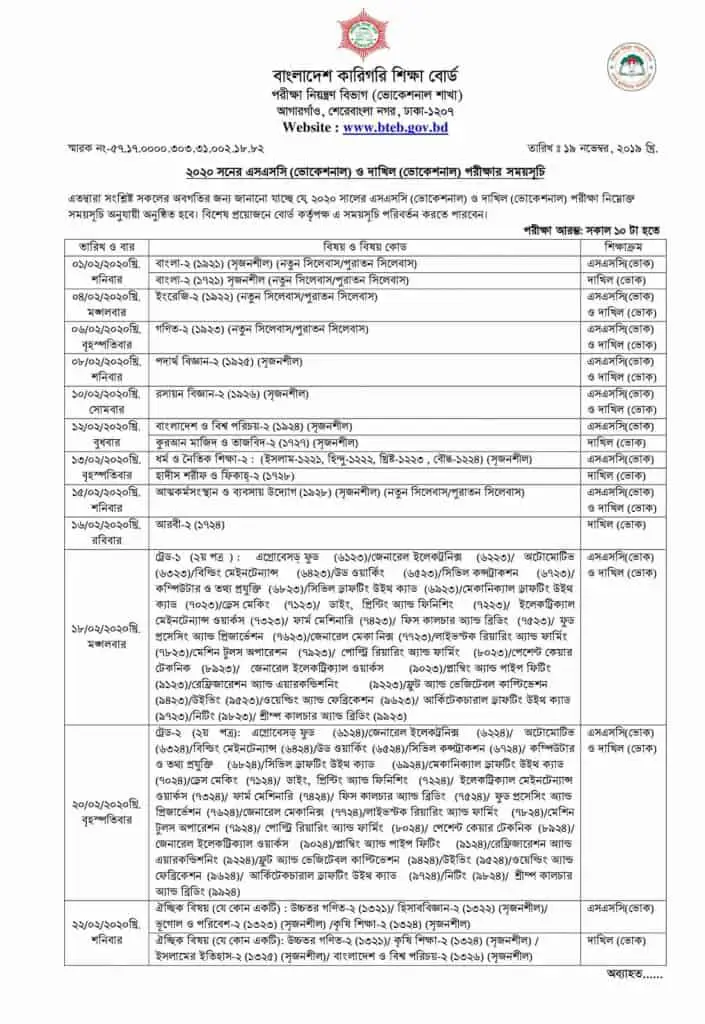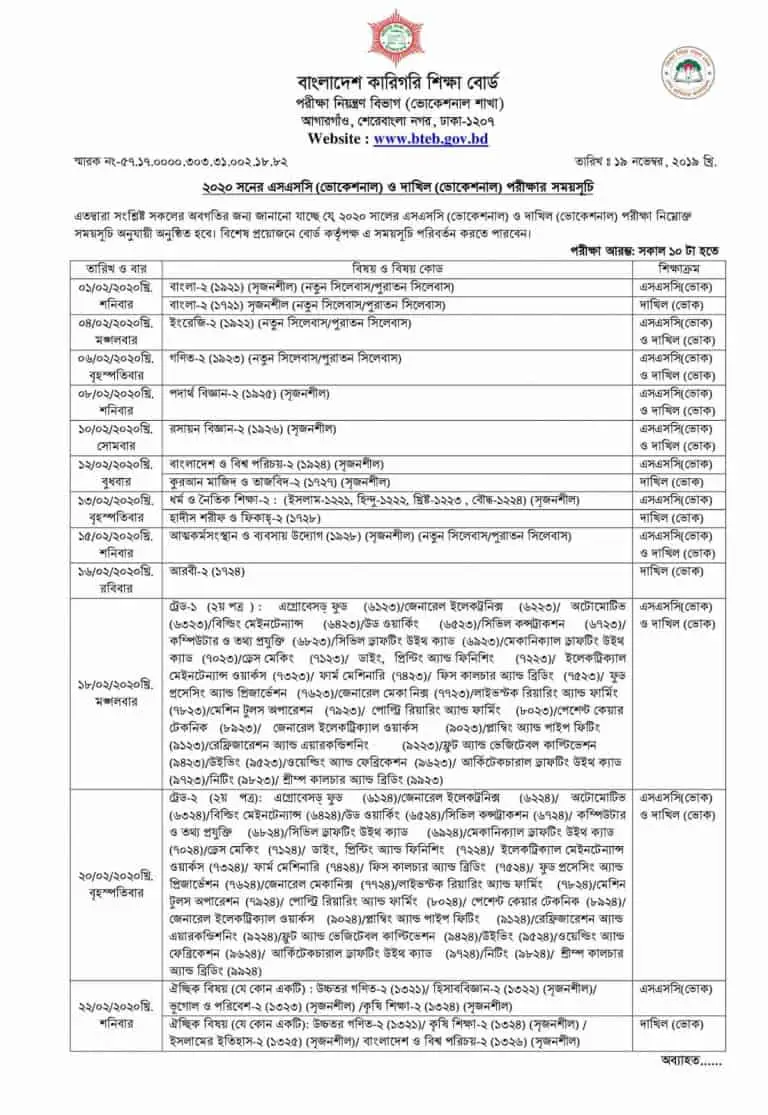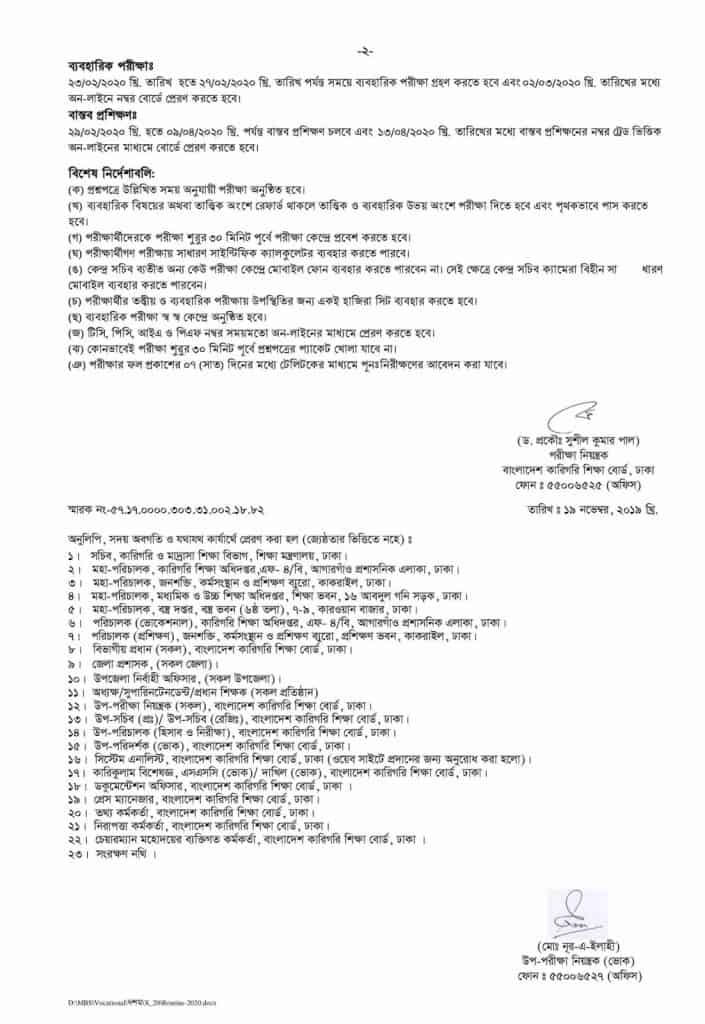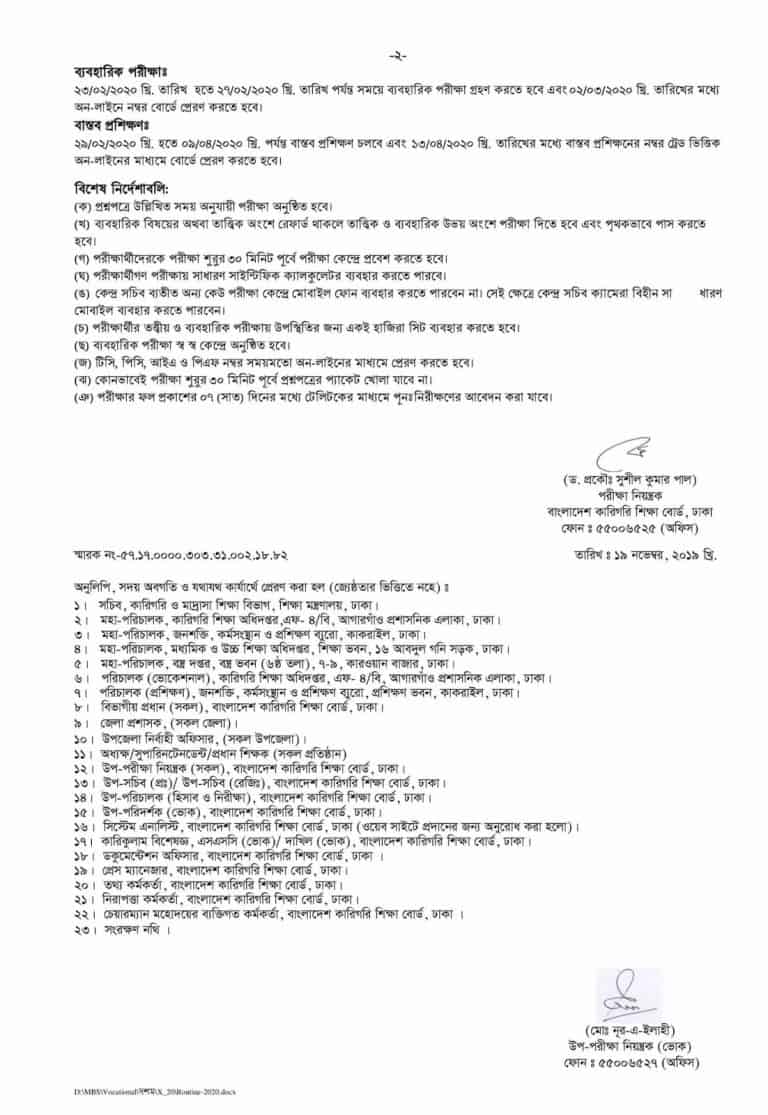 Bottom Line
SSC Exam 2018 will start on 1st of February 2020 and end on 3rd of March. In this article, I included the routine of SSC Exam 2018. Bookmark this page for your SSC Exam routine. And after the exam, you can check the SSC Results of Bangladesh here.