Last Updated on December 21, 2021 by
Evaly is an e-commerce and online shopping store that provides every kind of goods and product from every sector to every customer all over Bangladesh. Established in 2018, Evaly has become one of the largest e-commerce platforms in Bangladesh. In two and half years, Evaly becomes one of the most hyped e-commerce platforms in Bangladesh where the Founder and CEO Mohammad Rassel handled billions of Taka to build the empire of Evaly. However, since its establishment, Evaly has been criticized for its questionable business model as well as for its many business activities. Today I will discuss Evaly's business model, its trust issue as well as whether it is a Ponzi scheme or not. Let's dig into the article!
Definitely, Evaly is a Ponzi scheme because it offers all sorts of lucrative deals to customers including 'cash back' offers going up to 100 to 150 percent. Logically, it is impossible for a business to offer up to 100 to 150 percent cash back. Evaly lured in thousands of consumers with these unbelievable offers and deals where only a handful of customers receive their products and cash rewards while others are still waiting to see the big bucks!
History Of Evaly
Mohammad Rassel, the founder, and CEO of Evaly started his career as a banker then converted his career into business in 2016 with the Kidz Diaper brand. Within a few months, the brand gained a good reputation in the market and it makes Mohammad Rassel think of establishing an e-commerce store. So, Mohammad Rassel established Evaly in December 2018. Thanks to the advancement of the Internet in Bangladesh, people started to actively participate in online shopping and Evaly's lucrative marketing policies rapidly grows the brand value. Over the last two and half years, Evaly was able to achieve quite a good traction through its unique and aggressive business model.
Rise Of Evaly
Evaly officially started its business at the beginning of 2019 with various big offers and campaigns. Evaly invested lots of money in advertising and promotion online and offline. Evaly's CEO Mohammad Rasel told the media that within a few days of the launch, the Facebook group of Evaly reached more than 45,000 members in just three months. Evaly also launched its smartphone app in August of the same year which was downloaded more than 50,000 times in just two months. In September-October 2019, Evaly's Gross Merchandise Value (GMV) was around Tk 60 crore. Moreover, the Net Merchandise Value (NMV) of Evaly reached Tk 50 crore. In the month of November 2019, Evaly achieved the monthly order power milestone of 50,000. More than 15,000 users visited Evaly's website daily in 2019 and the number multiplies in 2020. Evaly has more than 4,000 product categories from construction materials to cars.
Evaly doesn't want to limit its business to just e-commerce. Along with Evaly, Mohammad Rasel come up with several more applications for consumers like eFood, eKhata, eBazar. E Food was launched in June 2020 and it was a food delivery service provider. Several restaurants including Secret Recipe, Hakka Dhaka, bbq Bangladesh, North End Coffee Roaster, Chillox have already been added as partners of eFood and the number of eFood's partner restaurants is also growing.  Therefore, eFood started to capture more market share compared with Foodpanda and Pathao Foods, and other companies in the Food delivery market.
Business Model Of Evaly
The business model of Evaly mostly focuses on market development and it starts with New Customer Acquisition, integration of sellers to Evaly's platform from the beginning. Since its establishment, Evaly offered various offers and discounts to attract customers as well as sellers to its platform. Because of these offers and discounts, there is a kind of perception in the minds of ordinary consumers that Evaly loses a lot of money. Therefore, if you want to have a clear idea about Evaly then you have to review and understand the business model of this e-commerce platform. Evaly's business model consists of quite a few things – 
1. Incentive Model
2. Group Buying
3. Wholesale eCommerce
4. Supplier Channel
5. Rural Reach
6. Emotional Marketing                              
1. Incentive Model
The incentive model is the core of Evaly's business model. From the very start, Evaly has been more focused on selling products at a discount price or with a cashback offer. They launch various discounts and cashback campaigns, voucher offers, gift cards, etc. to attract new customers. The most popular incentive model of Evaly is the cashback offer. Evaly offers cashback from 10% to up to 150% on purchases made at Evaly! For example, if you buy a product worth of 100 Taka with 40% cashback then you will receive the product as well as 40 Taka. So, it seems like Evaly lost 40 takas but it is not the actual case. In fact, the cashback taka of 40 is still on the customer's balance which can be used to buy another product. So, the company can generate profit from the 2nd, 3rd, or 4th purchase. The cashback offer increases the number of orders and sales and it ultimately increases the profit margin.        
2. Group Buying
The CEO of Evaly doesn't introduce any new marketing strategies, he just follows the strategy of some established Chinese e-commerce companies like JD, Pinduoduo, DHgate, and Alibaba. One such strategy is group buying where a large number of buyers order a large quantity of a particular product at a time. Usually, a huge discount is offered based on the product. Usually, Evaly takes a large number of orders for a single product and when they go to the manufacturer to buy a large quantity of product in bulk, the brands usually give a big discount for bulk orders. Here, the Evaly directly collects the products from the manufacturer so, the manufacturers' warehouse cost, showroom cost, transportation cost, dealer's commission, sales person's salary, etc. are saved and can offer the product at a high discount rate. The pre-order of Evaly is a part of the group buying model.  
3. Wholesale eCommerce
This strategy is implemented by Evaly for low-price products. For low-priced products, Evaly offers large discounts on large quantities. Moreover, Evaly also creates new bundles by increasing the number of single products in the same category. Evaly also offers a discount on these custom bundles to attract customers. Therefore, the buyers usually place bulk orders even if the amount is more than what they need.   
4. Supplier Channel
Both customers and suppliers are a very important part of any e-commerce setup. In Evaly, there are three types of suppliers available. The large retailers and brands manage their own stores while Evaly takes care of the storing issues of second-category retailers. The third type of supplier usually has a physical store or a Facebook page and they can open a store on Evaly's platform. Evaly was able to bring companies like Shapna, Meena Bazar, Unimart, Bengal Meat, etc. to their own platform. Therefore, Evaly's supply chain became stronger and richer.    
5. Rural Reach
From Bangladesh's perspective, lots of customers live in rural areas there for as a new business it is very important to reach out to those customers. Nowadays, internet connection is very common in rural areas therefore, rural people can buy electronics, home appliances, motorbikes, etc. online. In a short period, Evaly has reached the remote areas of Bangladesh and it has made a good impact on their sales.  
6. Emotional Marketing
People in Bangladesh are very emotional and passionate therefore most of the businesses in Bangladesh use it as a tool of business to promote the brand and engage with the customers. This way a new company can easily gain trust. Therefore, from the beginning, Mohammad Rasel came to Live regularly and deliver updates of the company and share news of new offers and campaigns. According to the CEO, customers are always the main priority of Evaly. Moreover, if there is any mistake from the company's end then Mohammad Rasel admits his mistakes in life to gain the sympathy and trust of the customers.    
Is Evaly A Ponzi Scheme?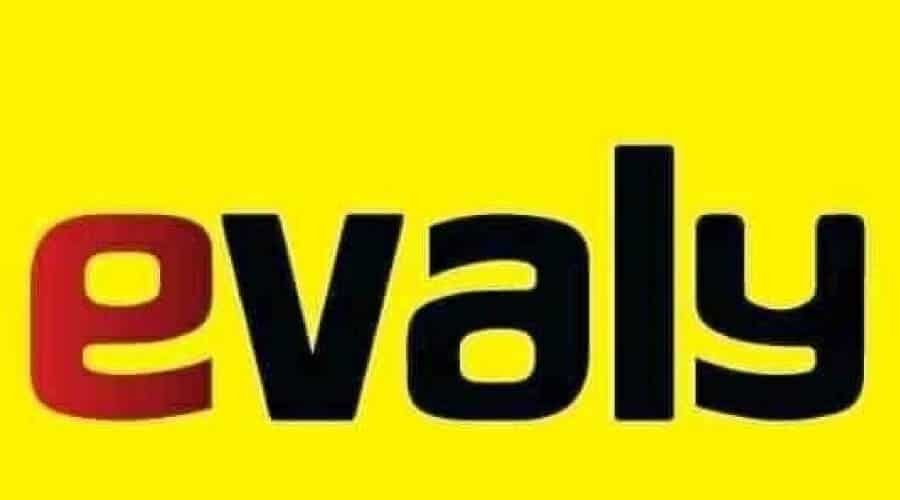 A Ponzi scheme is a type of fraud investment scam that typically pays existing investors with funds that are collected from new investors. Usually, this type of scam promises high rates of return with little risk to investors. The business model of Evaly is like a retail version of a Ponzi scheme with some differences. Here the main difference is, people who lose the most amount of money are the customers but not the actual investors. The business model of Evaly is also different from a pyramid scheme. Usually, a pyramid scheme offers the victim some opportunity to make money by recruiting more people into the team.
Evaly offers all types of lucrative deals, cashback offers, up to 100 to 150%, etc. which make shopping from the platform very attractive. However, Evaly took lots of time to deliver the products. Evaly's delivery takes about 45 days or more. But according to many customers, the delivery periods of Evaly often stretch for months. If the customers apply for refunds, then they get post-dated cheques which means the customers have to wait for an even longer period.
According to Bangladesh Bank, Evaly's liabilities to customers and merchants have risen to Tk403.80 crore while its current assets are only Tk65.17 crore. Professor Mustafizur Rahman, a distinguished fellow at the Centre for Policy Dialogue (CPD) showed doubt whether Evaly would be able to pay off its liabilities even if it is allowed to operate longer for that reason. He explained – 
"Suppose its liability is Tk90 and it has Tk10. Will it be able to recover such a huge gap with only what it currently has?"
Another indication of the Ponzi scheme is, companies focus all their energy on attracting new clients to make investments. Evaly also follows these tactics and they have applied aggressive marketing methods and run a host of promotional activities including investing in movies, hiring celebrity brand ambassadors, etc. So, the main problem is Evaly's business model as well as late deliveries, undelivered orders, and post-dated refund cheques. Here is Barrister Tanjib Ul Alam's opinion about the Evaly and its business model – 
"All their activities should be brought under the law and stopped at this moment. Otherwise, consumers and merchants will not get back their money. It is not possible for Evaly to operate a sustainable business through the offer campaigns, so it can be said that since it is not sustainable, it is a Ponzi scheme"
Final Thoughts
Finally, Evaly has an aggressive business model that draws money from an unlimited number of customers but delivers products to a handful number of customers. So, it completely indicates that Evaly is a Ponzi scheme and it is not safe to invest in Evaly.