Last Updated on May 27, 2023 by Aminul Haque Shahin
Are you on a quest to find the best car dealers in Bangladesh? Look no further than our ultimate guide on the top contenders in the automotive market! With the ever-growing demand for top-notch cars, it's no small task to sort through various dealerships to discover the cream of the crop; that's where we come in. In this blog post, we will be unveiling the finest car dealers one by one, based on a wide range of factors like customer satisfaction, impeccable service, and exclusive deals. So, buckle up as we embark on a daring journey to unravel the ultimate destinations in Bangladesh for driving your dream car right off the lot!
Factors to Consider When Choosing a Car Dealer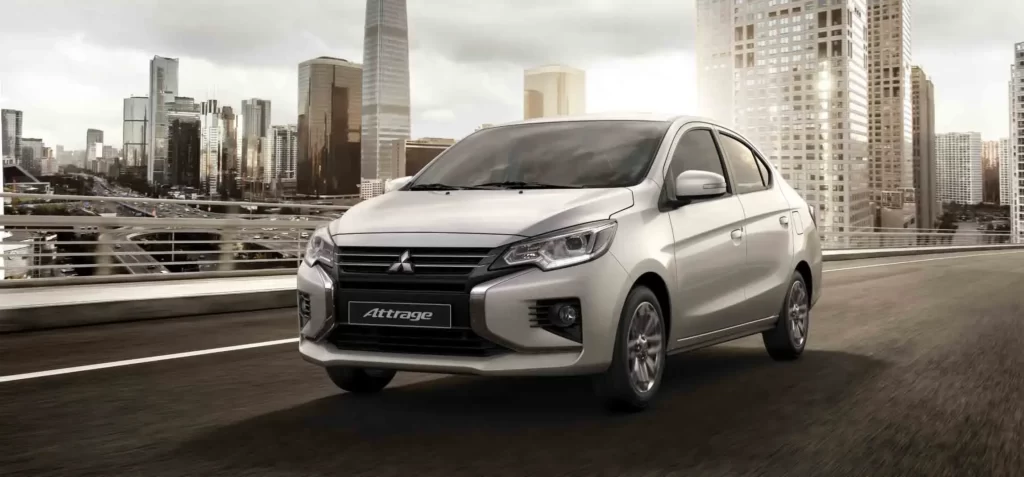 Choosing the right car dealer is essential when looking to buy a vehicle in Bangladesh. Here are some important factors to consider when selecting the best car dealer for your needs.
Reputation and Trustworthiness: It's crucial to check the dealer's reputation and trustworthiness online through customer reviews, testimonials, and social media. Consider asking friends, family, and colleagues for recommendations.
Variety and Models: Ensure that the dealer offers a wide range of cars and models suitable for your needs and preferences. A good dealer should have the latest models and a variety of options to choose from.
Pricing and Financing Options: Compare prices among dealers to ensure that you're getting a good deal. Some dealers may offer discounts, rebates, or other incentives. Additionally, consider the financing options available and whether the dealer can help arrange a loan at favorable rates.
After-Sales Services: A reliable dealer should provide excellent after-sales services, such as maintenance, repairs, and warranties. Inquire about the availability of these services and the quality of their work.
Test Drive Facility: Car dealers should offer test drives, allowing you to get a feel for the vehicle before making a purchase. Ensure they provide this facility and are willing to address any concerns or questions you may have during the test drive.
Customer Service: Observe how the dealer's staff interacts with customers. Are they professional, courteous, and attentive to your needs? A good car dealer should readily answer your questions and offer advice on the best options for your situation.
Top Car Dealers in Bangladesh
When looking for the perfect car in Bangladesh, it's essential to choose a reliable and well-reputed car dealer. Here, we highlight some of the top car dealers with excellent customer reviews and a wide range of cars available for purchase.
Navana Group is one of the leading car dealerships in Bangladesh, offering a wide range of vehicles from renowned brands like Toyota, Honda, and Mitsubishi. They are known for their excellent customer service and have established a strong presence in major cities.
Rangs Group is a prominent name in the automobile industry of Bangladesh. They represent globally acclaimed brands such as BMW, KIA, and Suzuki. With their extensive network of showrooms and service centers, Rangs Group ensures customer satisfaction at every stage.
Pran-RFL Group, primarily known for its diverse business ventures, has also made its mark in the automotive sector. They are an authorized distributor of Tata Motors in Bangladesh, offering a range of commercial and passenger vehicles. Pran-RFL Group is recognized for its reliability and commitment to quality.
Runner Automobiles is a homegrown car manufacturer and distributor in Bangladesh. They have gained popularity for producing affordable vehicles that cater to the needs of the local market. Runner Automobiles focuses on providing reliable transportation solutions to the masses.
Aftab Automobiles Limited:
Aftab Automobiles Limited is an authorized dealer of Suzuki vehicles in Bangladesh. They have a strong presence in the market and offer a wide range of Suzuki cars to meet the diverse preferences of customers. Aftab Automobiles Limited emphasizes customer satisfaction through their sales and service operations.
Vision Group is a well-known car dealer in Bangladesh, representing multiple global brands such as Hyundai and Mahindra. They have established a reputation for their professionalism and commitment to customer service. Vision Group's showrooms and service centers are equipped with modern facilities.
Jamuna Group is a renowned conglomerate in Bangladesh, with interests in various sectors, including automobiles. They are an authorized distributor of Nissan vehicles and provide excellent customer support and after-sales services to their customers.
Abdul Monem Limited is a trusted name in the automobile industry of Bangladesh. They are the authorized dealer of Foton vehicles, specializing in commercial vehicles such as trucks and buses. Abdul Monem Limited has a strong focus on delivering value to their customers.
ACI Motors is a subsidiary of ACI Limited, a well-established conglomerate in Bangladesh. They are an authorized distributor of Yamaha motorcycles and Yamaha-branded cars. ACI Motors is known for its product quality, extensive dealership network, and reliable after-sales services.
HNS Group is a leading car importer and distributor in Bangladesh. They offer a diverse range of vehicles, including luxury cars from brands like Mercedes-Benz, BMW, and Audi. HNS Group prioritizes customer satisfaction and provides comprehensive support to their clientele.
Conclusion
In conclusion, the Bangladesh automobile industry has been steadily growing due to the socio-economic development and increasing purchasing power of the middle and upper-middle class. The market is dominated by sedan cars, with a significant number of people opting for reconditioned cars imported from Japan. However, the country still falls behind other Asian countries in terms of car ownership, with only 2.5 car owners per 1000 population.
Various factors contribute to the lower number of car owners in Bangladesh, including high tax rates on automobiles, inadequate infrastructure, high traffic density, expensive fuel prices, and higher interest rates on private vehicle financing. The government's efforts to curb road congestion by imposing high duties and taxes on imported cars have made them less affordable for the majority of the population.
References:
https://businessinspection.com.bd/best-car-importers-in-bd/
https://vehiclebd.com/car-showroom-in-bangladesh/