Last Updated on July 18, 2023 by Aminul Haque Shahin
I. Introduction
In the bustling country of Bangladesh, setting up a business requires diligence, commitment, and, more importantly, proper registration and licensing. Operating a business comes with responsibilities, and one of the more crucial ones includes renewing your trade license. The process can be complex, but understanding it can make a world of difference in maintaining a smooth-running operation.
Why E-Trade License Renewal is Important
Trade license renewal ensures that your business operates within the regulations of local authorities. It serves as proof that your business adheres to the laws, maintains safety standards, and follows ethical practices, keeping it legally compliant and capable of carrying out its operations without disruptions.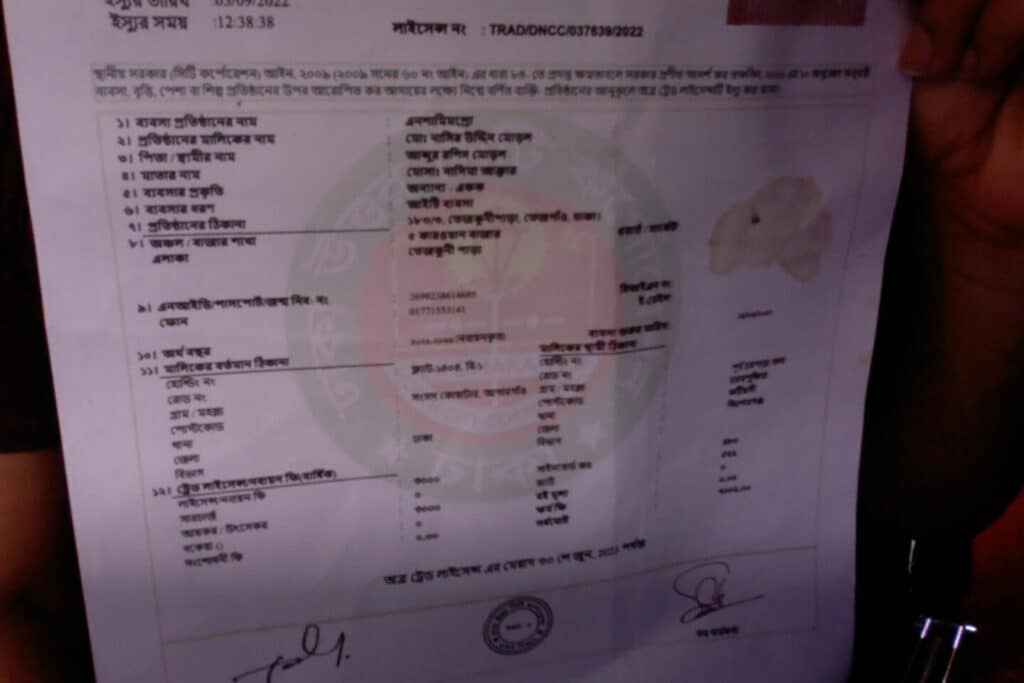 Trade License Renewal Process in Bangladesh
Renewing a trade license in Bangladesh involves providing necessary documents and paying the renewal fee, which varies depending on the nature of the business. The process requires adherence to the rules established by local authorities and ensures continuous compliance with all Bangladesh business operation standards.
In the list below, we outline the key steps to renewing a trade license:
Collect the prescribed application form from the City Corporation/ Municipal Corporation/ Union Parishad Office.
Submit the completed application form with supporting documents to the relevant section.
Deposit the required fees at the appropriate office.
Obtain your renewed Trade License from the City Corporation/ Municipal Corporation/ Union Parishad office.
By following each step diligently and maintaining regular renewal of your trade license, you can avoid unnecessary penalties and ensure your business operates smoothly in Bangladesh. Join us in the next section as we guide you through the costs associated with trade license renewal.
In the subsequent sections of this blog, more details will be provided on this process, including the necessary documentation, costs, and the impact on different types of businesses operating in Bangladesh. 
II. Understanding Trade License Renewal
In Bangladesh, renewing a trade license is a crucial requirement for all types of businesses to continue their operations. The process involves several steps, and the renewal fee would vary based on the type of business and its physical location.
Requirements for Trade License Renewal
Some prerequisites for trade license renewal include:
Submitting the prescribed application form.
Payment of the required renewal fee. This fee typically ranges between BDT 100.00 to 40000.00, depending on your business type and location.
Documents Needed for Trade License Renewal
Several documents are required for trade license renewal, including:
National ID Card of the Entrepreneur
Recent Passport Size Picture of the Entrepreneur
Copy of the lease agreement for the business' premises or proof of ownership
Furthermore, to renew your trade license, you need to fill the application form provided by the City Corporation/ Municipal Corporation/ Union Parishad's Office. After filling in the necessary information, you should submit the form along with the supporting documents to the concerned section. The licensing authority would then review your application, and upon approval, you can then proceed to make the payment and collect your renewed trade license.
In conclusion, understanding the trade license renewal process and associated fee can ensure your business operations continue without interruption. Always remember that timely renewal is not just good practice, but a legal obligation to uphold your business's reputation and standing in the market.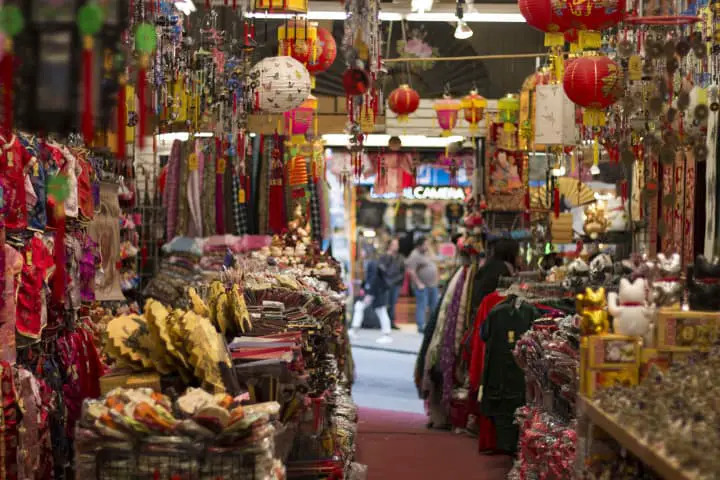 III. Trade License Renewal Fee
Licenses are necessary for the operation of businesses, and renewing them is often a recurring task. It's worth noting that the trade license renewal fee can vary greatly depending on various factors in Bangladesh, usually ranging between BDT 100.00 to 40,000.00.
Determining Trade License Renewal Fee
The primary determiner of a trade license renewal fee is the type of business one is operating and its physical location within the city or country. These aspects often directly affect the cost of renewal.
Factors Affecting Trade License Renewal Fee
Business Type: Certain businesses that require specific safety measures or have potential environmental impacts may be subject to higher license renewal fees.
Location: Fee can also vary based on the location of the business. Businesses operating in areas with high commercial activity or those located within city limits may be subject to higher fees.
To make sure you can continue operating your business without legal issues, it's essential to be aware of these factors and set aside a budget for your trade license renewal.
IV. Trade License Renewal Process
Now that we've established the need for a trade license and how to acquire one initially, it is important to understand how to renew this important document. In Bangladesh, a trade license, once issued, generally lasts for a year. Once this period approaches its end, business owners should begin to think about its renewal. Let's delve into the step-by-step guide to successfully renewing a trade license in Bangladesh.
Step-by-Step Guide to Trade License Renewal
To begin with, business owners need to visit the Bangladesh government's official website. Once there, they should look for the option to renew or update their trade license. After filling out the required information and updating any necessary details, they can proceed to the next step.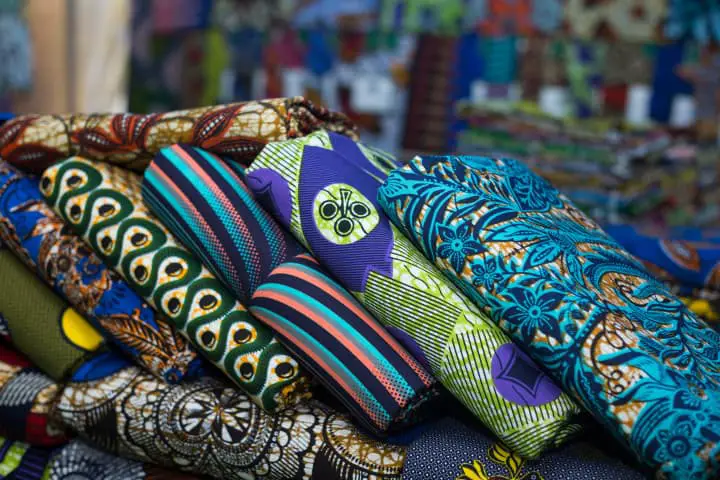 Submitting Trade License Renewal Application
The renewal process is simple. Start by checking the current status of your trade license, fill out the renewal form, pay the renewal fee, and then submit your application. Just like that, your trade license renewal process is underway.
Please remember, it is crucial to renew your trade licenses within three months as June is generally the month when trade licenses expire. A grace period of July, August, and September is granted to renew your licenses. If this window is missed, one may face penalties as outlined by government rules.
Overall, renewing a trade license in Bangladesh is a straightforward procedure but it is a legal obligation and has to be followed religiously by all business owners. Make sure you renew your license on time to avoid fines and continue operating your business legally and smoothly. Do remember that the trade license fee is determined based on the business and varies from BDT 100.00- 40000.00. [13][14]
V. Benefits of Renewing Trade License
Renewing your trade license in Bangladesh is crucial for the continuity of your business operations. An expired license could result in legal penalties and even a halt in your work. But besides allowing you to function legally, renewing your trade license offers more advantages.
Importance of Renewing Trade License
Continuity of Business: Renewing your trade license ensures that your business can continue to operate without experiencing any legal issues or interruptions. This helps maintain your business's momentum and profitability.
Maintaining Compliance: Ensuring your trade license is renewed on time helps your business stay compliant with local regulations in Bangladesh. This can prevent legal complications, such as penalties or fines, and even business closure if found operating illegally.
Focused Operations: With a valid trade license, you can concentrate on your business growth without the worry of potential disruptions related to legal compliance.
Updating Business Information: A change in your business's structure or information may require an update to your license. Renewal process is an opportunity to make such updates, ensuring that your license remains up-to-date.
Public Perception: Operating with a valid license can also enhance public perception about your business, building trust with your customers and other stakeholders.
Ensuring a timely renewal of your trade license, hence, is not just a legal necessity but a strategic business decision. And with professional services like Lacsb, you can navigate the renewal process with less stress and maximum accuracy.